It's interview time again, and I'm delighted to welcome Claire Morley to my blog for a cuppa and a chat. Why not put those feet up and join us?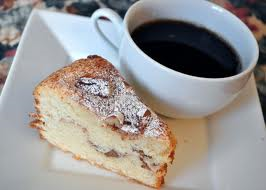 What inspired you to write your book?
In November 2013, Super Typhoon Yolanda slammed into the Philippines. I had wanted to do some volunteer work for a long time but circumstances had never allowed until March 2014, when I set off for Tacloban, the city worst hit by this natural disaster.
I wanted to make people aware of the aftermath of the typhoon and initially thought I would write articles for various publications and with that in mind took thousands of photographs and interviewed over 40 survivors, volunteers and relief workers. On my return to Cyprus (where I live) my partner suggested I take the information I had gathered and turn it into a fictional novel instead. It took me a year to research and write, but Tindog Tacloban was the result.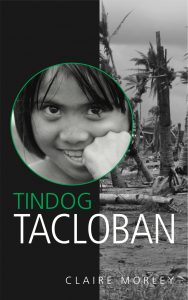 Do you model any of your characters after people you know? If so, do these people see themselves in your characters?
Actually one of the main characters, Helen, is slightly modelled on myself, she too is volunteering for the first time, although she achieves a lot more than I did!!
What type of research did you have to do for your book?
Obviously from some aspects, the research was done in the field, as I was actually there and witnessing the aftermath of the typhoon. However, it was the interviews which gave me the first-hand knowledge of what living through a typhoon was really like, and I did weeks of research on how typhoons work. I also contacted an organization which is fighting to raise awareness of Webcam Sex Tourism and they very kindly send me their reports on the work they are doing, so I could talk about it realistically.
Do you prefer to plot your story or just go with the flow?
I think I employed a bit of both for Tindog Tacloban. I initially had an idea of where the story was going and had a timeline, but as I wrote it built up its own flow. I swim every day and that was a great time for me to work out how build on the plot and the characters and when I got stuck, I would sit with my partner and a glass of wine in the evenings and we would discuss how I might get from one aspect of the book to the next.
What is your writing regime?
I wrote every day, I had a number of words in mind, sometimes it was hard work to reach it and quite frankly, sometimes it was utter rubbish, but other days the words flowed and I could get much more written. The idea was to keep a momentum, knowing how easy it would be to let things slide if I didn't write one day and before you know it a week can pass. So I did try to be very disciplined.
What excites you the most about your book?
The fact that I actually wrote a whole book. I'm not always good at finishing things I start!! And that it has made people aware of a form of human trafficking, which I hadn't heard of until I attended a workshop in Tacloban. I detest human exploitation, so if I can do anything to raise awareness of something like this, it's a good thing.
Anything else you'd like to share with us?
All money raised from sales of Tindog Tacloban go to the charities I worked with while I was there, so I am continuing to help the people whose lives were affected by Super Typhoon Yolanda.
***
ABOUT THE BOOK
In the aftermath of the fiercest typhoon on record to hit land, banners bearing the words Tindog Tacloban started to appear all over the city. Meaning Rise Up Tacloban, they were a testament to the determination and resilience of the Filipino people as they tried to rebuild their shattered lives.
For many, things would never be the same:
Izel Sombilon watched in horror as two of his children were ripped from his arms and swept away by the huge storm waves
Eleven year old Lika Faye was plunged into the sordid underworld of Webcam Child Sex Tourism.
For Helen Gable volunteering in the typhoon ravaged area was a chance for her to come to terms with her own personal tragedy.
***
Links
http://www.amazon.co.uk/dp/B014JGI0H0
Twitter: clairemorley @clairemorley15
Facebook: https://www.facebook.com/clairemorleyauthor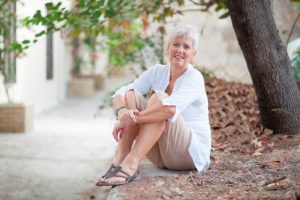 Bio
Claire Morley lives in North Cyprus with her dog, cat and partner, Steve.
In her previous life she has been a marketer, a journalist and a wedding planner.
Tindog Tacloban is her first novel and was inspired by a trip to the Philippines as a volunteer to help after the devastating typhoon known locally as Yolanda hit Tacloban on 8 November, 2013 and of from this book will go to benefit charities working to stop human trafficking and helping in disaster areas.
***
Many thanks for a great interview Claire,
Happy reading everyone,
Jenny x