Today I'm welcoming fellow author, Jane Risdon, back to my place for a cuppa and a slice of cake, while we chat about her latest novel writing venture.
So, grab a coffee, put your feet up for five minutes, and have a read.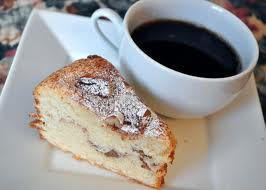 Hello Jenny,
Thanks so much for hosting me on your lovely blog once more. I've always enjoyed my visits as both guest and reader.
I'm going to chat about my latest novel (book one of the series) Ms. Birdsong Investigates Murder in Ampney Parva: Operation Matryoshka, which is out with publishers now so it is not available yet, but I hope this will interest your readers enough to seek it out once it is in the wide world.
What inspired you to write Ms. Birdsong Investigates?
I've always had an interest in espionage, organised crime, and the workings of our Secret Intelligence Services. I've read about it a lot and I have always wanted to include elements of these in my writing.
When I was younger I worked for many Government departments before I went into the international music industry with my musician husband. I worked at the British Ministry of Defence in Germany, The Atomic Energy Research Authority, The Ministry of Agriculture Fisheries and Food, and when I was in my late teens I worked at the Foreign and Commonwealth Office in Whitehall, London.
The FCO at that time was a vastly different entity than it is today. It was the height of the Cold War, we had IRA threats daily, and I loved it. I was living in London at the time it was THE place to be on the planet and for a young girl who loved music, fashions, and a good crime thriller to read, it was heaven.
Whilst I was there we experienced the expulsion of British diplomats from the Soviet Embassy in Moscow in a tit-for-tat move sparked by the expulsion of 90 Russian diplomat spies from their London Embassy in 1971, who had been spying for the KGB. Also, the kidnapping of our Ambassador to Montevideo, Jeffrey Jackson, meant months of negotiations with the Tupamaros guerrillas; it was so exciting.
There were other incidents which have left an indelible mark on my memory and which have gone towards the inspiration behind Ms Birdsong's series. The whole atmosphere around that time captured my imagination and I promised myself I would include what I experienced in a novel at some point. Ms Birdsong's series will allow me to indulge myself over several novels, I hope.
Ms Birdsong is a former MI5 Intelligence Officer who has been forced into 'voluntary' retirement following a messed-up joint operation with MI6 — Operation Matryoshka. She finds herself in a rural village in Oxfordshire, trying to work out what happened and why, and how to get back into the Security Services. She is asked to help find a missing local woman and sees this as a perfect opportunity to inveigle herself back into Thames House (home of MI5) when her investigations lead her into familiar territory. Her experience of organised crime and counter-terrorism is tested once more.
Do you model my characters on people you know? If so, do these people see themselves in your characters?
I have not modelled anyone in Ms. Birdsong Investigates on any person as far as I am aware. There were so many 'characters' working with me at the FCO and elsewhere that I am sure someone has found their way — albeit unconsciously — into my head and on to the page.
I would love to include the Commander from Special Branch who carried out my periodic Positive Vetting (PV) whilst at the FCO. He was instrumental in tracking and arresting the Russian husband and wife spies, the Krogers, who were part of the Portland Spy Ring of the early 1960s. He told me so much about it all. I'd love to weave it into a Ms. B story at some point.
I (we) have loosely modelled Only One Woman on real people because Christina Jones and I were writing about actual events we'd been involved with during our teens in the late 1960s UK music scene. We tried to blur the lines a lot and changed names and descriptions to save ourselves from litigation, but there are real people in the book. No-one, so far, as come forward to ask if they are the inspiration for any of the characters, and many have passed away since then anyway.
What type of research did you have to do?
I tend to research as I go along because I don't plot or plan a book. I get inspiration for a story from a name, a location, something in the news, or a memory or an experience I have had, or I know others have had. I start writing and stop if I find myself needing to check something.
Only One Woman was written from memory, experiences, and the many diaries, tour schedules, photos, fan letters, and photos I've collected over my many years in the music business, as well as those garnered being married to a professional musician. Christina had her career as a rock/pop journalist and writer, as well as her personal experiences to fall back on, I am sure. We merged them in the novel. We both had to check facts such a venue names, chart positions, music, fashions, and the food and beverages we consumed, as well as world events. In general, I think our memories were all we really needed.
Once Ms Birdsong was underway I changed the story quite a lot from the one I thought I was writing. It got more involved with MI5 and organised crime and so I did have to look things up. For example, when I started the novel the role of MI5 and its involvement in the investigation of organised crime was slightly different to the role the Security Services has today. I had to go back and make changes to allow for this.  For example, MI5 spies are now allowed to kill! Back in 2016 when the story is set, they could not. In December 2020, the High Court ruled that spies operating on behalf of MI5 'can kill in the line of duty.' This is a massive change to their former brief.
The role of MI5, as defined in the Security Service Act 1989, is "the protection of national security and in particular its protection against threats such as terrorism, espionage and sabotage, the activities of agents of foreign powers, and from actions intended to overthrow or undermine parliamentary democracy by political, industrial or violent means".
Their work is guided by the government's overall strategy to counter threats to the UK's national security.  This includes organised crime.
I have and must still, keep up to date about what can and cannot be allowed, and how the SIS operates, to ensure that Ms Birdsong is working within those boundaries given the time in which the series is set. Having said this, Ms Birdsong is a work of fiction and so I do employ a great deal of poetic license within her story.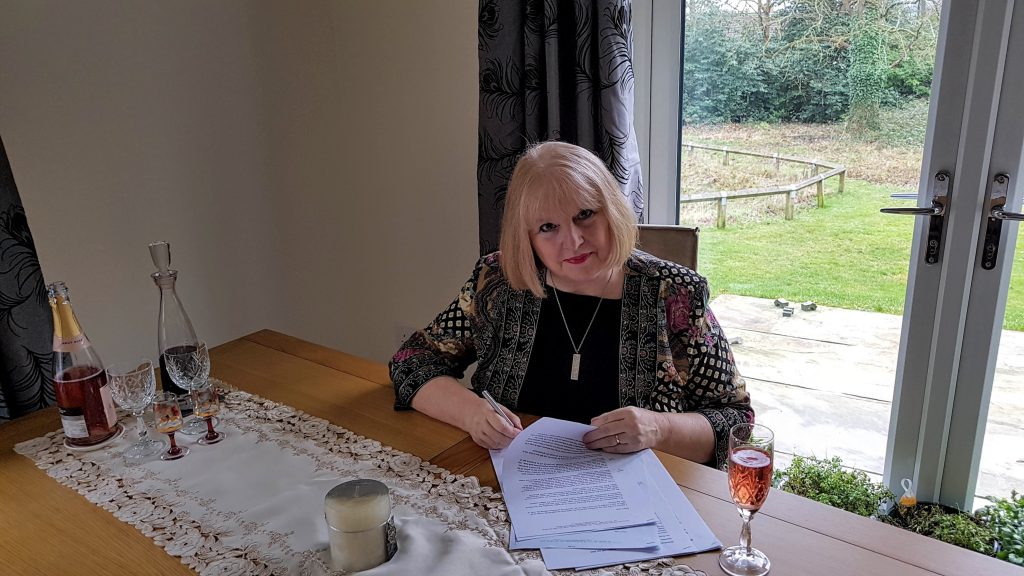 Which Point of View do you normally write in and why?
I feel comfortable with third person POV and for me it is the easiest way to get a story across. Having said that, Only One Woman is written in the first person because it just happened that way for me, and poor Christina Jones was faced with having to write her characters and insert them into a virtually completed story, so she has told her part — as Stella — in the first person too. I take my hat off to her, she did it all brilliantly. Many readers are unaware of who wrote what. But seriously, I don't think too much about such things. I just write and see what happens.
What excites you about the Ms. Birdsong Investigates series?
From the moment her name came into my head I have been excited. It popped up from nowhere and I knew everything about her before I sat at the computer. She has undergone a couple of re-writes. I've tried to blend the grit of an MI5 Intelligence Office with her new life in a rural Oxfordshire village where she is going out of her mind with boredom until a local woman goes missing.
As I've adapted her story I've become more and more convinced she is a fresh voice; a heroine for the 21st century. She is an unusual protagonist, strong but also caring when she allows herself to be. The former MI5 officer is intelligent, quick thinking, she is well educated, and she speaks five languages. Lavinia Birdsong is a physical woman; she is a great shot with firearms, she is a martial arts practitioner, but is always worried about her weight. She is not over-weight, just worried she might become overweight. I love that she is human, has foibles – always about to go on a diet, but never quite managing to. She has a dry sense of humour and fights to keep the grin off her face at times. But she does not suffer fools gladly, so woe-betide anyone crossing her.
Lavinia loves men. She cannot help herself, yet, all the time she was with her now former lover, MI6 Intelligence Officer, Michael Dante, she was faithful, perhaps not mentally faithful, but physically she behaved herself. She is susceptible to a man with a twinkle in his eye, who has an aura of danger about him. I think there is a lot of scope to play with her personality and character in my series.
Ms. B as she is known to the locals of Ampney Parva, loves music – rock music especially – and fine wines. She has a case delivered monthly and worries what people might think when she leaves the empties for the bin men. I love this about her and writing her has been a joy. As my series unfolds I think readers will love her too. She is unpredictable and full of humour, but she is also a patriot, and she cares deeply about England – Britain – and her life has been dedicated to keeping our country and peoples safe. Now she is retired, she finds she cannot stop wanting to serve and protect.
I can imagine so many scenarios for stories about her and her mission to get back into the MI5 family. I have books two and three underway and there could be more if my agent can find a publisher willing to take her on. I hope so, she needs to see the light of day. Those who have read her along the way have been excited about her and tell me she is a breath of fresh air. She has elements of being somewhat of a cosy mystery crime read with the grittier, harder elements of a serious thriller. Just when you think you are reading a village mystery, you find you are actually in the midst of a thriller. I love that, and I hope any future readers will too.
In case you are wondering what Matryoshka means – they are the little Russian dolls which sit inside of each other.
***
There is a taster of Ms Birdsong Investigates in my crime collection of short stories, Undercover: Crime Shorts, it is the last story in the collection and is called Undercover.
https://www.amazon.co.uk/Undercover-Crime-Shorts-Jane-Risdon/dp/0359397832
Thanks so much, Jenny, for letting me hold forth about my latest novel and character, Ms Lavinia Birdsong. Although she is not in print yet, there is a lot I can reveal about her without any spoilers.
If any of your readers is interested to know a little more about MI5, MI6, Ms B and much more, they can join her in her own secret Facebook Group: https://www.facebook.com/groups/msbirdsonginvestigates
And she has also got her own page on my website where they can find her CV, her photo gallery, and lots more: https://janerisdon.com/ms-birdsong-investigates/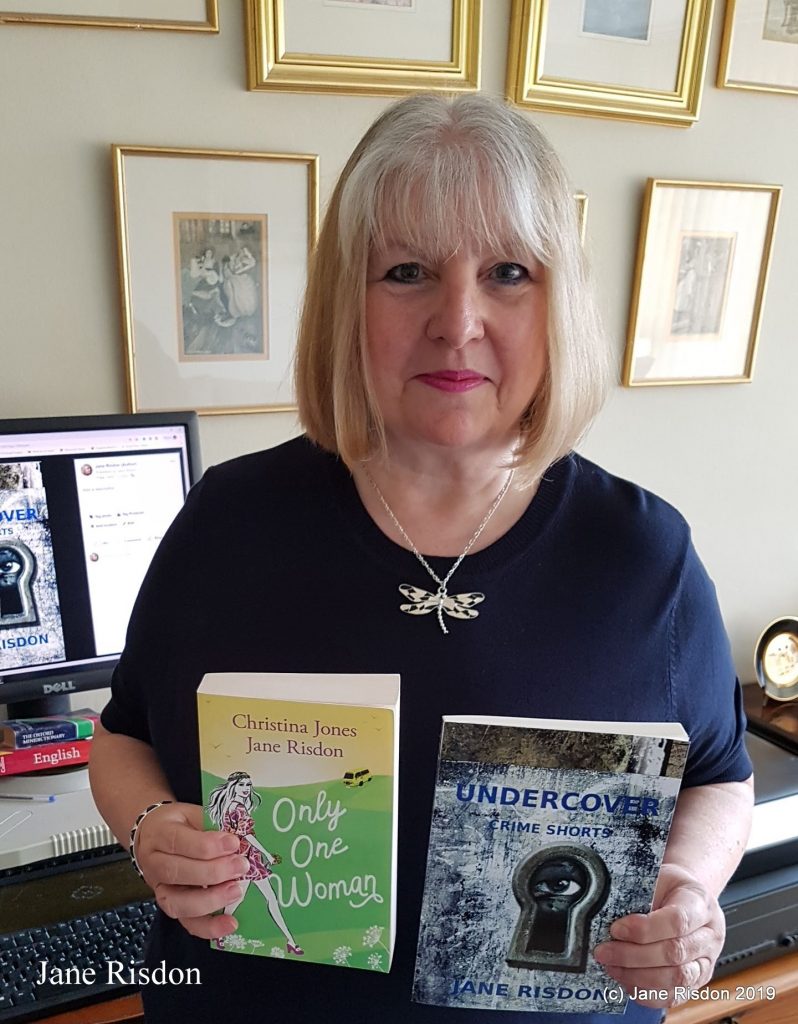 Bio
Jane Risdon is the co-author of 'Only One Woman,' with Christina Jones (Headline Accent), and author of 'Undercover: Crime Shorts,' (Plaisted Publishing), as well as having many short stories published in numerous anthologies and writing for several online and print magazines such as Writing Magazine and The Writers' and Readers' Magazine.
Undercover: Crime Shorts was the February 2020 Free Book of the Month on the virtual library and festival site, MYVLF.com, and her live video interview features in their theatre. She is a regular guest on international internet radio shows such as theauthorsshow.com, chatandspinradio.com and The Brian 'Hammer' Jackson Radio Show.
Before turning her hand to writing Jane worked in the International Music Business alongside her musician husband, working with musicians, singer/songwriters, and record producers.  They also facilitated the placement of music in movies and television series.
In December 2020 Jane signed with Linda Langton of Langton's Literary Agency in New York City, New York USA. You can contact Jane via Linda at: www.langtonsinternational.com
LINKS
Amazon Author Page: https://www.amazon.co.uk/Jane-Risdon/e/B00I3GJ2Y8
Only One Woman: https://www.amazon.co.uk/gp/product/B07ZR9QZQN
Website: https://janerisdon.com/
Facebook: https://www.facebook.com/JaneRisdon2/
GoodReads: https://www.goodreads.com/author/show/5831801.Jane_Risdon
BookBub: https://www.bookbub.com/authors/jane-risdon
Thanks for stopping by today Jane. Ms Birdsong sounds great.
Happy reading everyone,
Jenny x