It's interview time! So go and pop that kettle on, cut a slice of cake – and join myself and Patricia M Osborne as we chat about her latest novel, House of Grace.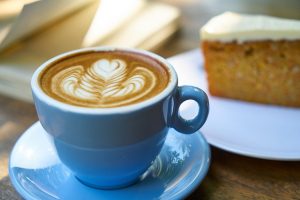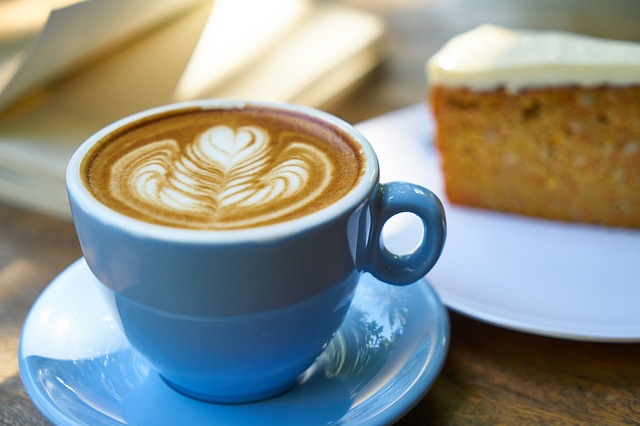 What inspired you to write your book?
House of Grace, began as a screenplay for my BA dissertation. It was on completion of this project that I discovered my story had the potential to be developed further as a novel. Inspiration was derived from George Orwell's Road to Wigan Pier and television dramas Mr Selfridge, and House of Elliott.
Which Point of View do you prefer to write in and why?
I prefer to write in first person. I've experimented in third but I feel too detached. In first person I feel everything that my character is feeling, I am my character.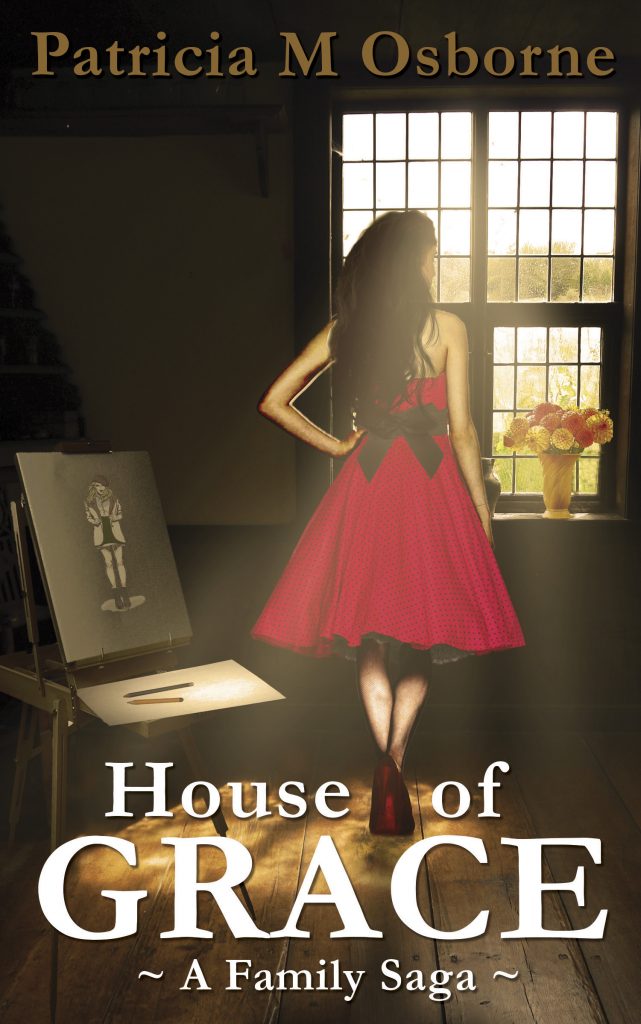 Do you prefer to plot your story or just go with the flow?
I do plot in so much as I need to know the beginning, middle and end of my story but these are often subject to change.
What is your writing regime?
Mornings are for marketing, critique/editing and research. My muse tends to hit me late afternoon/evening and this is when I do the most of my writing. I never target myself to a specific number of words but I like to write every day in some form or other, whether that's novel writing, a short story, poetry or re-working old pieces.
What excites you the most about your book?
I get very excited that readers are loving my book. I still haven't quite got a handle on that. Regarding writing the book, stepping back in time and reliving memories that I can use to write my fiction.
Anything else you'd like to share with us?
I spent last year as Poet in Residence at my local Victorian park as part of my MA Creative Writing course. Researching the park's past life inspired me to compile a fictional poetry anthology, titled In a Delightful Country, which will be published later this year.
Links:
patriciamosbornewriter.wordpress.com
Facebook: Patricia M Osborne, Writer
Twitter: PMOsborneWriter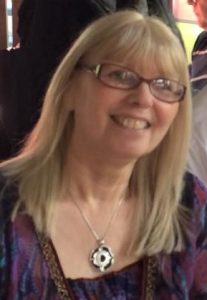 Bio:
Patricia M Osborne is married with grown-up children and grandchildren. She was born in Liverpool and spent time in Bolton as a child and now lives in West Sussex. Patricia is a novelist, she also writes poetry and short fiction. Many of her poems and short stories have been published in various literary magazines and anthologies. She is studying for an MA in Creative Writing with University of Brighton. Her debut novel, House of Grace, A Family Saga, set in the 1950s/60s was released in March 2017.
***
Blurb
Blurb for House of Grace by Patricia M Osborne
It's 1950 and all sixteen-year-old Grace Granville has ever wanted is to become a successful dress designer. She dreams of owning her own fashion house and spends her spare time sketching outfits. Her father, Lord Granville, sees this frivolous activity as nonsense and wants to groom her into a good wife for someone of his choosing…
Grace is about to leave Greenemere, a boarding school in Brighton. She's blissfully unaware of her father's plans when she embarks on a new adventure. The quest includes a trip to Bolton's Palais where she meets coal miner, Jack Gilmore. Grace's life is never the same again.
Travel with Grace through two decades as she struggles with family conflict, poverty and tragedy. Is Grace strong enough to defy Lord Granville's wishes and find true love? Will she become a successful fashion designer? Where will she turn for help?
House of Grace, A Family Saga is available to order in paperback and kindle versions via Amazon:
***
Extract
House of Grace
Part 1
Chapter 1
I closed my sketchpad and crossed the room to the window. Seagulls flocked on the rocks, waves splashed high. I'd miss Greenemere but I was now a talented dress designer and full of dreams. One day, Grace Granville would change Britain's vision of fashion.
The door creaked. Katy, my roommate, strolled back in. 'Well?'
I turned around, mulling over her earlier words.
'Well don't just gawp.'
'I don't know.'
'Come on Gracie, it'll be fun. You can see how the other half lives.'
'Wigan though.' I twiddled my hair around my finger. 'Father isn't going to like it.'
'It's nineteen fifty, not the nineteen-hundreds, you know?' She huffed. 'Does he need to know about Wigan? It's only for the dance. Just tell him you're going to Bolton and that my Dad owns a cotton mill there.'
'Maybe.'
'Surely that should be respectable enough, even for your parents.'
It did sound thrilling. Would Father let me go? Katy was right, I didn't need to tell him about Wigan or the dance.
'Your parents are such snobs Gracie, best not mention Dad started off in a two-room terrace. Or that Mum was in service before she got married.'
After I finally agreed to phone my parents, Katy jumped off the bed, grabbed a small purse and waltzed into the bathroom.
'What are you doing in there?' I called.
'Lippie.'
By that I assumed she meant lipstick. I'd never worn any. Would I need to? Should I be buying some? Maybe Katy would help me choose? I'd no idea what colour to get. I picked up a magazine with Bette Davis on the front cover. She was wearing bright red. Katy and I had seen her earlier in the year in All about Eve.
If we were going to a dance I needed to buy material to make a dress. I could see it now, a full skirt, fitted waist and belt, showing off my slim figure.
The door slammed shut as a new Katy rushed back in. What a metamorphosis. I wondered if I could change like that.
'Dad said he'll send his driver with the Rolls to collect us. Forgot to say, my cousin Jack can't wait to meet you.'
Golly, she'd never mentioned him before. Better not mention Jack to Father. I wondered what Jack was like. Probably a spotty faced, lanky lad. He'd be no threat to my chastity…
***
 Many thanks for visiting today Patricia- wonderful interview.
Happy reading everyone,
Jenny xx