I'm delighted to welcome Shelley Wilson into the hot seat today- to talk vampires….Time to pop on the kettle and have a read…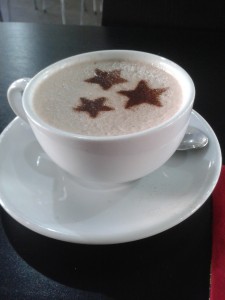 Thank you so much for letting me invade your lovely blog, Jenny. I promise to behave myself.
What inspired you to write your book?
I write for two genres so have to call upon my split personality to find my inspiration. My personal development non-fiction books tend to come from real life events, issues, and my self-help motivational tools, whereas my young adult fantasy fiction comes from a deep desire to be Buffy the Vampire Slayer!
I've always loved mythology, the supernatural, and all fantasy subjects and have an insatiable thirst for young adult fiction. Although I've always wanted to write for this genre, it wasn't until a couple of years ago that I finally published my first YA book. I'm a great believer in 'if there's a book you really want to read but it hasn't been written yet, then you must write it!' I think this was the driving force before my YA trilogy.
Having three teenagers under my roof is also a huge inspiration. If I can get them engaged in the writing process, then they will become more voracious readers – they are also very handy to have around when I get stuck on dialogue and have often told me 'kids wouldn't say that mum, try it this way.'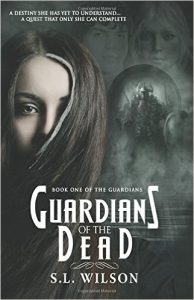 Do you model any of your characters after people you know? If so, do these people see themselves in your characters?
I think my characters are a blend of everyone I've ever met. The 'bad guys' tend to be the bullies that often linger in the recesses of your subconscious right through to adulthood. My main character in the Guardian Series, Amber, is how I wish I would have been at sixteen. She is much stronger and more opinionated than I ever was.
If my children say something that I think would be quite humorous in the book, I will ask them for permission to use it. I also asked one of my daughter's friends if I could use her name for one of the characters in my current WIP – she was thrilled.
Which Point of View do you prefer to write in and why?
In the Guardian Series, I opted for third person so I could capture the thoughts, emotions, and actions of a wider circle of characters. It ended up being the right thing to do as I needed the third person POV for a specific scene at the end of book three, Guardians of the Lost Lands.
The YA book I'm working on at the moment is written in the first person. I've found it quite easy to switch, which surprised me, as I've only ever written in third person. I sent the first three chapters off to my editor for a developmental edit as I was worried that I'd mess it up, but she loved it, so I've stuck with it – I'm delighted with the result.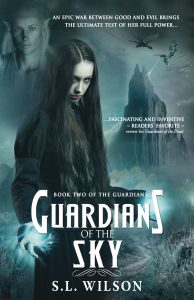 Do you prefer to plot your story or just go with the flow?
Plot, plot, and then plot some more! I used to go with the flow but ended up with hundreds of unfinished projects. It was as I prepared to take part in my first NaNoWriMo (National Novel Writing Month whereby you pen a 50,000-word novel in 30 days), that I stumbled upon the art of plotting. It's revolutionised my writing output. I couldn't go back now.
What excites you the most about your book?
I would have to say the most exciting thing is how it evolved to become a trilogy. I never intended to write three books, but I became so immersed in the fantasy realms that additional ideas began to bubble up to the surface. As I got to the end of Guardians of the Dead (book 1), I began to picture another 'big bad', and the plot of a different story presented itself around the same characters. I had to keep going. The same happened when I wrote book two, Guardians of the Sky. I wrapped up this story but left a thread that led to the grand finale. It was the most fun I've had!
If you were stranded on a desert island with three other people, fictional or real, who would they be and why?
First off, I would have to say Dracula but only if we have enough shade, so he doesn't burst into flames under the hot sun! I'd love to get to the truth of his origins and find out how he keeps his fangs clean.
Then, I'd choose J.K.Rowling so we could chat about magic, writing, and muggles for hours on end and be totally oblivious to the fact we are stranded.
Finally, we'd have Johnny Depp – not just because he's gorgeous, but because he knows where the Rum is!
Anything else you'd like to share with us?
 Guardians of the Lost Lands, book three in the Guardian Series is out on 11th November in eBook and paperback. Here are the blurbs for all three books in the series.
The Guardian Series by S.L. Wilson
Guardians of the Dead (Book 1)
One girl holds the key to an ancient pact that could destroy the world…
When sixteen-year-old Amber Noble's dreams begin to weave into her reality, she turns to the mysterious Connor for help.  His links to the supernatural world uncover a chilling truth about her hometown and a pact that must be re-paid with blood.
As her father alienates her, and the Guardians take her best friend, her true destiny unfolds, and she begins a quest that will see her past collide with her present.
Drawn deeper into the world of witchcraft and faeries, it is only at the end of her journey that she realises how much she could lose.
Guardians of the Sky (Book 2)
Can one girl sacrifice herself to save the one she loves…
Following their daring escape from the demon realm, Amber and her friends become caught up in a war between good and evil.  They must join forces with the Queen's warriors to overthrow a malevolent force that has spread across Avaveil, the land of the Fae.
As her powers grow, Amber is faced with the real possibility that she is a danger to the ones she loves.  Her full strength is yet to be tested in a way she can't comprehend.
Dragons, faeries and humans stand side-by-side as they are drawn into a cunning battle of magic and surprising revelations.  Can Amber survive long enough to see her dreams fulfilled?
Guardians of the Lost Lands (Book 3)
Amber's final quest could claim her soul, but it's a journey she must make.
The evil that lurks in the Lost Lands threatens to infest the realms unless Amber, Redka, and Connor can destroy it. But Amber is more concerned about her father's safety as he is held captive by the wickedness that terrorises them all.
Amber faces isolation and mistrust from her friends as they travel across land and sea to meet their most dangerous foe.
Will she be able to stay true to her destiny as the last Oracle, or will she be tempted by the darkness? The fate of the realms is in her hands.
Amber's final quest will be her most terrifying yet. This time, it will be deadly.
***
Links:
My Website is http://www.shelleywilsonauthor.co.uk
My Author/Reviewer Blog is http://www.shelleywilsonauthor.com
Twitter http://www.twitter.com/ShelleyWilson72
Facebook http://www.facebook.com/FantasyAuthorSLWilson
Amazon Author Account http://amazon.co.uk/Shelley-Wilson/e/B00G5KPMJI
Instagram http://instagram.com/authorslwilson
Goodreads YA http://goodreads.com/author/show/13524443.S_L_Wilson
Goodreads http://goodreads.com/author/show/7362789.Shelley_Wilson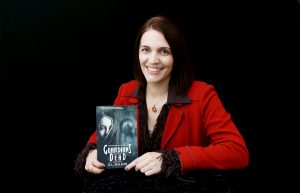 Bio
My name is Shelley. I divide my writing time between non-fiction for adults and the fantasy worlds of my YA fiction.
My books combine lifestyle, motivation, and self-help with a healthy dose of humour. My approach to writing is to provide an uplifting insight into personal development and to help you be the best you can be.
I write my YA fiction under, 'S.L. Wilson' and combine myth, legend and fairy tales with a side order of demonic chaos.
I also write a motivation and lifestyle blog http://myresolutionchallenge.blogspot.com
I was born in Leeds, West Yorkshire but raised in Solihull, West Midlands, UK, where I live with my three teenagers, one fat fish and a black cat called Luna.
I was asked during an author interview to list my favourite things:
Pizza
List Writing (yes, it's a thing)
Anything supernatural or mythological – especially Vampires!
Watching Game of Thrones/The Walking Dead/Vampire Diaries/Shadow Hunters
Johnny Depp!
Chocolate – in large quantities.
***
Many thanks Shelley. Fabulous interview.
Happy reading,
Jenny xx