Today I'm delighted to welcome debut novelist, Simon Miller, to my blog to tell us a little about his book, Ebolowa.
Why not pop the kettle on, put your feet up for five minutes, and join us for a chat?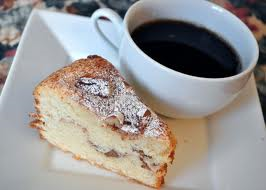 What inspired you to write your book?
I lived in Cameroon in the 1970s and heard about the rape and murder of a young American woman back in the mid-1950s.  I was never convinced by the official account of what happened (she'd been allegedly assaulted and strangled by her Cameroonian secretary) and years later I decided to write an alternative version.  EBOLOWA is the result.
What type of research did you have to do for your book?
To make a convincing case I had to get the background right.  I had to research the history of Cameroon and the global picture of 'the scramble for Africa' for natural resources like titanium, palm oil and petroleum – – as well as the means governments used to secure them.  I knew about researching history from my work at university but I discovered (a painful lesson) that academic writing is no help at all in telling a thrilling story.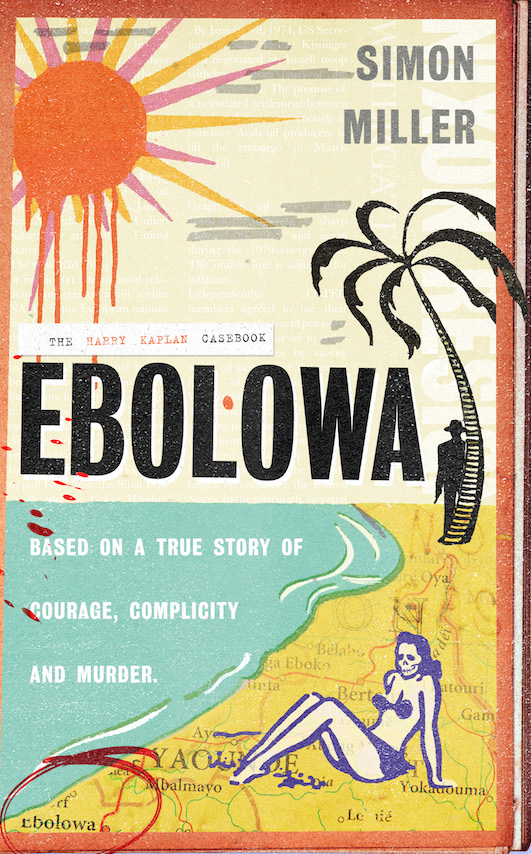 Which Point of View do you prefer to write in and why?  
I write with the voices of my characters rather than as myself or with a strong narrative voice.  In EBOLOWA there are four points of view, two men and two women with different angles on the same events spread over two weeks in the spring of 1974.  Obviously the women, Candace and Eileen, were more difficult but the men, Harry and Gitan, are very different from me as well and I found creating all the personalities and their voices a real challenge.  The creation of characters with credible motives and actions is crucial to any story telling and nothing undermines a thriller more than the author taking liberties with the possible.   I will have failed if you stop reading with an exasperated cry of "oh no, that's just ****** ridiculous!"
Do you prefer to plot your story or just go with the flow?
I'm a plotter.  I have to be in order to offer a credible alternative to EBOLOWA'S official version.  I have to blend fact with fiction and give you important background without clogging up the pace of the action.  A historical thriller must reflect the complex reality of real events, but at the same time the characters must be given the space to flourish. You need to care about them and identify with the thrills and jeopardy they experience; that's what sets your heart racing and makes for a page-turner.  The plot gives me control over that balance and enables the all-important climax – – and, as you know, nothing spoils a thriller more than a dud ending.
What is your writing regime?
I don't really have one.  I should have, but I'm weak willed – – there's always another nugget of reality to research or a coffee to make or a dog to walk – – anything to delay the return to the coalface. On the other hand, once forced into action I get a real kick in writing and getting the story right, but I need to know somebody out there is enjoying it.  I enjoy having an audience and am trying to set up sessions in libraries, so maybe there's a bit of the history lecturer left in me.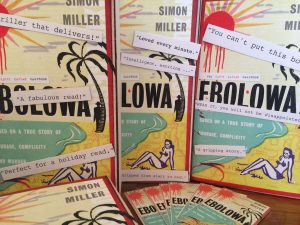 What excites you about book?
The challenge of taking on the official version was exciting, a sort of David and Goliath feeling.  I wanted to emerge from the research and writing with an alternative that grabbed your attention and made you question what really happened.  The cover design by Mark Ecob is brilliant and I hope your experience of reading the story lives up to it.
Writing is a solitary pursuit and any reaction from readers is great to have!  Meantime I am working on the next Harry Kaplan case, THE WRONG DOMINO, based on another true story from the 1970s but in Iran – – an early draft of which was shortlisted for the Crime Writers Association's Debut Dagger award.
***
Here's the blurb-
The official verdict was accidental death.
In 1956 photojournalist Annie Fayol had drowned in a rip tide off the coast of Cameroon. They said she shouldn't have gone skinny-dipping on her own.
Nearly twenty years later her sister Candace finds a cache of old photos and is convinced someone had been with her – someone Annie had fallen for. Candace hires Harry Kaplan to find out who he was and why he hadn't come forward. Right away it's obvious the man is no ordinary missing person; there's a whiff of a cover-up in the air and it seems somebody powerful is trying to stop the past from seeping into the present.
Based on a true story of courage, complicity… and murder
Buy Links
https://www.amazon.co.uk/Ebolowa-Simon-Miller/dp/1911586424 
https://Unbound.com/books/ebolowa/
Book/author links
https://www.simonmillerauthor.com
http://historicalthrillers. com/this-new-thriller-plot-is- radioactive/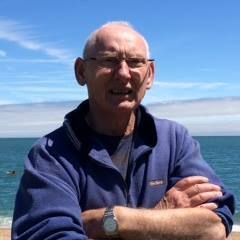 Bio
Simon Miller has a PhD from Durham and has taught history at universities
in the UK and USA (Manchester, Essex, Cambridge, Belfast
and UC Davis). He has published work on the Mexican Revolution
and the English culture of land and landscape, but was always drawn
to a more flexible genre of writing about the past. His first attempt,
The Wrong Domino, was shortlisted for the Crime Writers' Association
Debut Dagger award.

***
Many thanks for dropping by Simon. Good luck with your novel.
Happy reading everyone,
Jenny x