I'm delighted to say that, from today, you can purchase my 'Jenny Kane's Christmas Collection' as a trilogy in PAPERBACK.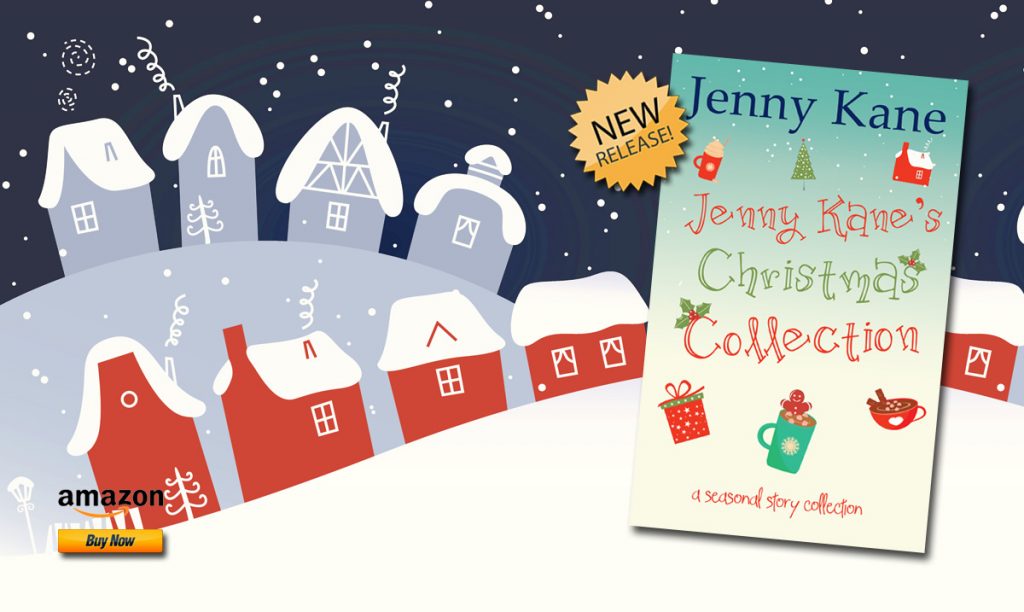 Blurb for Jenny Kane's Christmas Collection
There is something very special about Christmas… Jenny Kane's Christmas Collection combines all three seasonal shorts from Jenny's best-selling Another Cup of … series in one festive anthology. In 'Another Cup of Christmas', we return to Pickwicks Coffee House in London, the setting for Jenny's bestselling novel Another Cup of Coffee. Together with old friends Kit, Amy, Scott and Peggy, we meet new Pickwicks waitress Megan, who's in charge of organising a charity event for the local hospital…is romance as well as seasonal goodwill in the air? 'Christmas in the Cotswolds' sees Megan, now an established face at Pickwicks, travelling to the beautiful Cotswold countryside after an emergency call from her friend Izzie. Can Megan help Izzie pull off the perfect Christmas at her Arts and Crafts Centre – and save the business from disaster? Kit Lambert, Pickwicks' writer-in-residence, takes centre stage in 'Christmas at the Castle'. Already nervous about appearing at her very first literary festival, in the grounds of a magnificent Scottish castle at Christmas time, Kit suddenly finds herself co-organising the whole thing – and trying to repair old friendships – with the deadline fast approaching…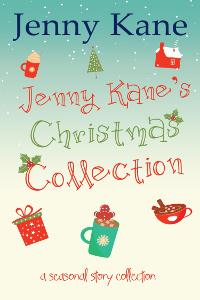 If you fancy putting your feet up with a book and a mince pie (and possibly some mulled wine), you can buy Jenny Kane Christmas Collection as a paperback
Amazon UK- https://www.amazon.co.uk/dp/1786153335/ref=sr_1_2?s=books&ie=UTF8&qid=1481819295&sr=1-2&keywords=jenny+kane%27s+christmas+collection
or as a download from-
Amazon UK- https://www.amazon.co.uk/Jenny-Kanes-Christmas-Collection-Short-ebook/dp/B01M0ICD7A/ref=sr_1_2?ie=UTF8&qid=1474386377&sr=8-2&keywords=jenny+kane%27s+christmas+collection
Amazon.com-  https://www.amazon.com/Jenny-Kanes-Christmas-Collection-Short-ebook/dp/B01M0ICD7A/ref=sr_1_1?ie=UTF8&qid=1474387008&sr=8-1&keywords=jenny+kane%27s+christmas+collection
***
To mark this occasion, I've been thinking about the features that unite each of the stories within the trilogy.
Naturally, the characters all have a connection to the Pickwicks coffee shop in Richmond; then there's the coffee, the hint of romance, the element of adventure, and the hurdles of life that need to be overcome before Christmas can arrive- and then there's the food.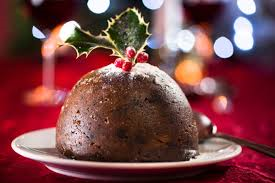 The food at Christmas is so important- it has that special feel good, warming factor- that really sums up the season, with its hints of cinnamon and nutmeg, mulled wine and Christmas puddings, and then there are the mince pies.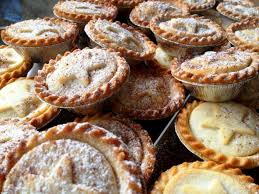 My Grandad was often heard to say "Christmas isn't Christmas without a mince pie," usually while trying to persuade my Nan that he really was allowed to pinch another one off the mountain she'd made in readiness for the WI Christmas party…he didn't always get far on that!
Anyway- it got me to thinking. A mince pie is actually a rather weird thing. When did we start eating them?  So, just for you, here is a very potted history of the origins of the mince pie!
The earliest mince pie in the UK can be traced back to the 13th century, when it was amongst many of the recipes returning European crusaders brought with them back from the Middle Eastern crusades. This first recipes contained meats, fruits and spices, all wrapped in a large pastry pie crust.
In medieval times pie crusts were known as coffins, and pastry was simply flour mixed with water to form mouldable dough. The pastry itself was rarely eaten; rather it was designed to be discarded once the contents of the pie had been consumed. (Leftover pie pastry was often handed out to the poor.)
In the fourteenth century work, Forme of Cury there is a recipe for Tart of Flesh, which contains figs, raisins, wine, pine kernels, lard, cheese, minced pork, honey and spices. A similar recipe using mutton rather than pork is also given in The English Huswife in 1615. These recipes formed the origins of what was to become the mince pie we recognize today.
Mince pies were only for special occasions, such as Easter and Christmas, because the ingredients were so costly. Unlike the circular shape we are used to, these pies were first made in an oval shape to represent the manger that Jesus slept in as a baby, with the loose fitting top placed over the mixture, representing his swaddling clothes.
Although it is a myth that Oliver Cromwell banned mince pies during his period in power after the English Civil War, it was at this time that the pies stopped copying the shape of Jesus' manager, and adopted the more recognisable circular form.
During the Stuart and Georgian times, mince pies were a status symbol, with only the rich being able to afford them. The wealthy liked to show off at Christmas parties by having pies made is different shapes, like stars or hearts.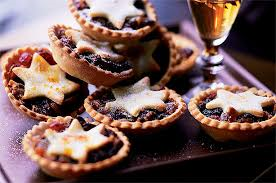 It is unknown when meat was finally removed from the mince pie recipe. It was still included in 1845, when Eliza Acton wrote 'Modern Cookery for Private Families, but in 1861, Mrs. Beaton was recording two recipes different recipes for mince pies, on with meat and one without.
***
Hope you found that interesting!
Happy reading,
Jenny xx