It's time for the final instalment in the Opening Lines blogs for my Another Cup of…festive specials.
Today, I'm sharing the first 500 words from Christmas at the Castle.
Kit is off to Scotland!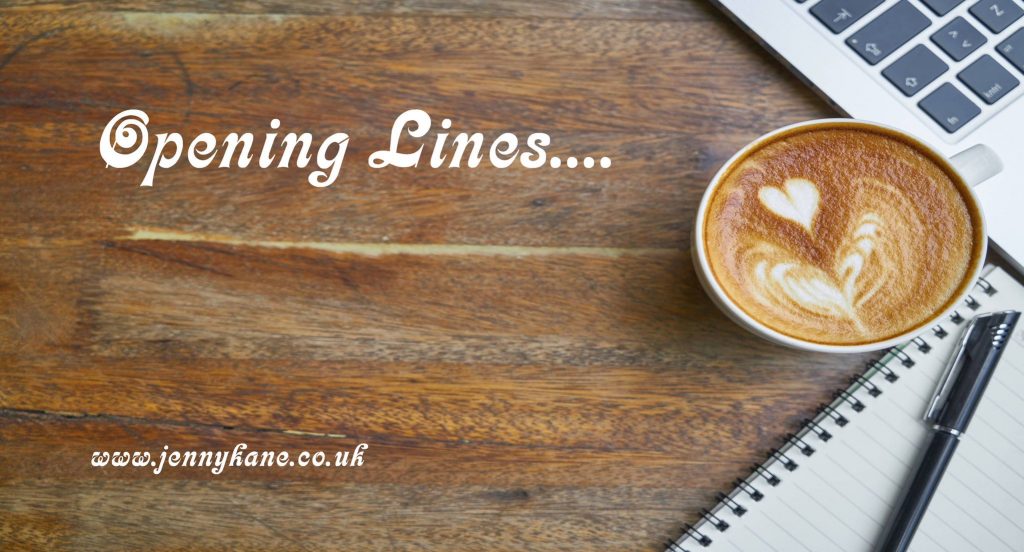 BLURB
When hotshot businesswoman Alice Warren is asked to organise a literary festival at beautiful Crathes Castle in Scotland, her 'work mode' persona means she can't say no – even though the person asking is her ex, Cameron Hunter.
Alice broke Cameron's heart and feels she owes him one – but her best friend Charlie isn't going to like it. Charlie – aka famous author Erin Spence – is happy to help Alice with the festival…until she finds out that Cameron's involved! Charlie suffered a bad case of unrequited love for Cameron, and she can't bear the thought of seeing him again.
Caught between her own insecurities and loyalty to her friend, Charlie gets fellow author Kit Lambert to take her place. Agreeing to leave her London comfort zone – and her favourite corner in Pickwicks Café – Kit steps in. She quickly finds herself not just helping out, but hosting a major literary event, while also trying to play fairy godmother – a task which quickly gets very complicated indeed…
Readers love Jenny Kane:
'A wonderful short story to fill your heart with warmth and really put you in the mood for Christmas'
'A feel good festive read, with Jenny Kane's trademark coffee, friendship and gentle humour'
'This is the perfect book for curling up on the sofa with on a winter's afternoon. Light-hearted and feel good fun'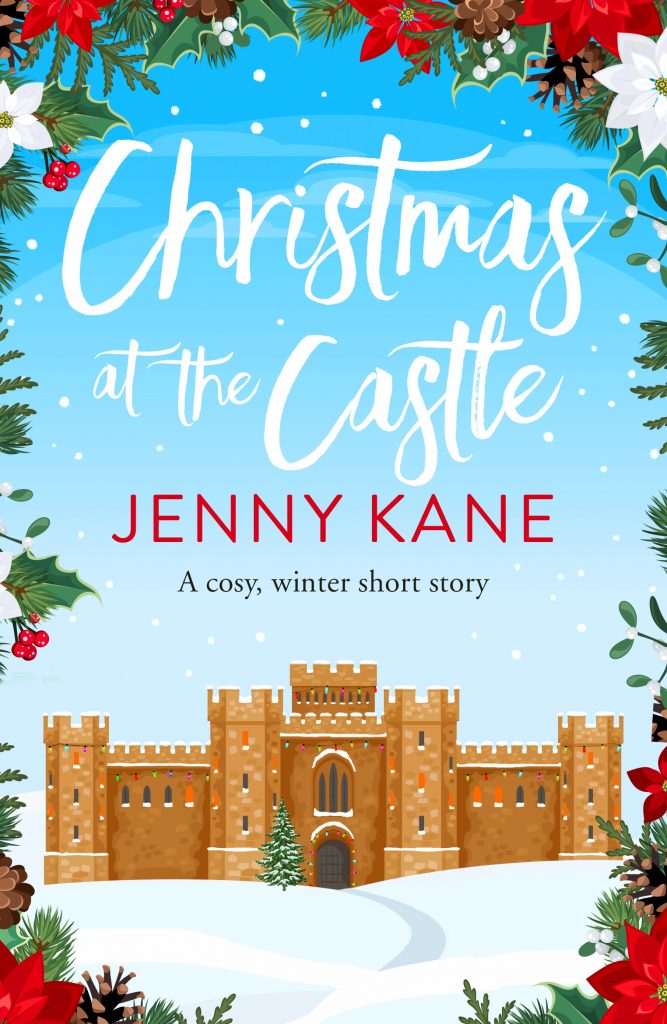 FIRST 500 WORDS
Chapter One
Friday November 13th
Poking her head around the door of the Gift Shop Café, Charlie gave a sigh of relief. She'd managed to arrive before Alice for once.
Selecting their usual table by the window, Charlie smiled. Just for once it was nice not to have Alice, already comfortably settled and looking perfect, watching serenely as she battled her scarf, which always managed to knot itself clumsily, and her hair, blown every which way by the wind.
Hoping this was a good omen for the discussion to come, Charlie waved a greeting to the waitress, Mel.
'Hi, Erin, Alice isn't here yet.' Mel put down a large coffee on Charlie's table, 'I'll bring that weird latte concoction she likes over when she arrives.'
About half of the people in Banchory knew Charlie as Erin. Ever since she'd had her first book published under the name of Erin Spencer five years ago, the local papers had made a feature of her work, and Charlie lived happily with her dual personality.
As she watched the world go by through the window, Charlie's usual habit of filtering future plotlines through the back of her mind was replaced with wondering how to persuade Alice that they needed more people to help organise Crathes Castle's first ever literary festival. So far it was just the two of them, and they were drowning in the number of tasks involved with making it a success rather than an embarrassing flop.
Charlie hadn't finished rehearsing her pleas for more helpers in her head, when Alice arrived.
Waving to Mel that she needed a drink fast (the concoction that Charlie always thought of as pseudo-coffee, which consisted of a decaf coffee, soya milk, and low-sugar caramel latte syrup), Alice sat down regally and swung her long, slim, tight black denim-covered legs elegantly under the table, before pushing her designer glasses off her eyes and up into her hair, neatly pinning it away from her face. If Charlie had tried to do that without the aid of a mirror she knew there would have been tufts of her long bouncy red ringlets sticking out at all angles.
A businesswoman through and through, Alice got straight to the point. 'Charlie, sweetie, I know you don't like working with other people much, but if we don't get some more help soon this festival is going to be the biggest disaster of my career.' Without giving her stunned friend time to comment, Alice went on, 'It's November 13th already. Our Christmas in the Castle Literary Festival is in exactly three weeks and we need another person to help us.'
Charlie was taken aback. Even when they'd been at university together Alice had been an expert at eliciting assistance from people without them even realising that she was getting them to do what she wanted. Never before had Charlie heard her admit she needed help. Studying her friend more carefully, Charlie noticed that there were dark shadows under Alice's eyes, hinting that…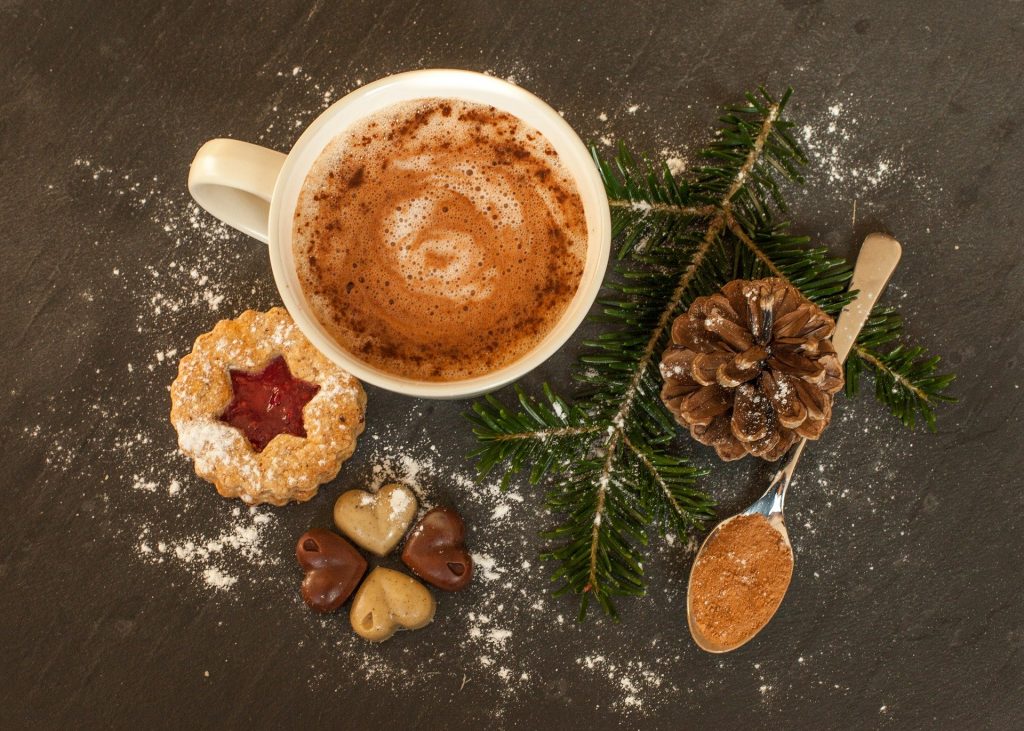 If you'd like to see what happens next, then you can buy Christmas at the Castle from all good e-retailers or you can find it in the Jenny Kane's Christmas Collection.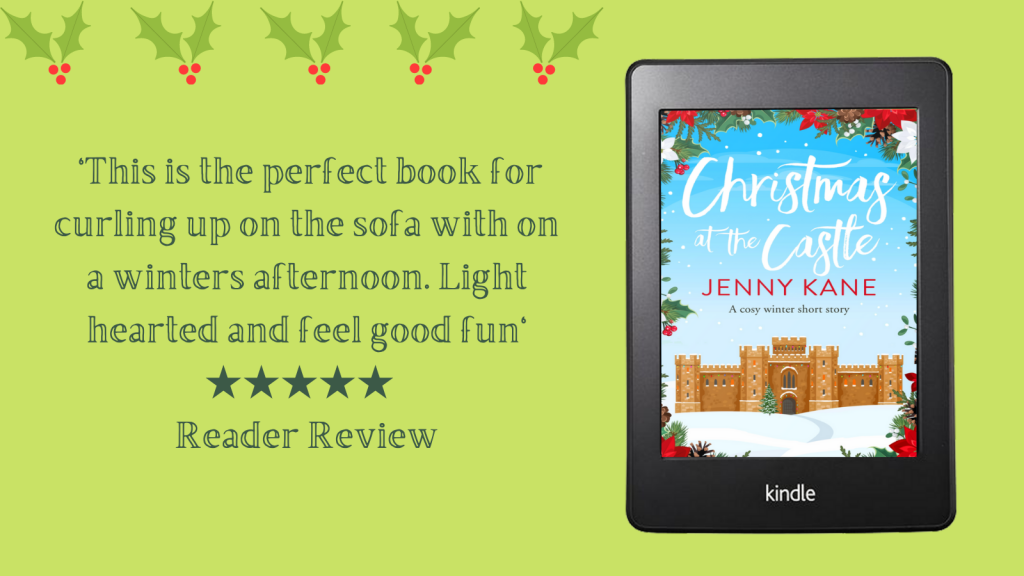 Happy reading everyone.
Jenny xx