Today I'm beginning a brand new series of interviews on my blog. Every fortnight (novel deadlines willing!) I'll be asking some of the best writers in the business about their very first time…Their first time getting published that is.
Kicking off this blog series is the fabulous Gilli Allan…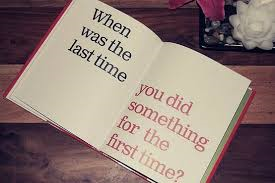 My First Time
Can you remember writing the first story you actually wanted to write, rather than those you were forced to write at school? What was it about?
I started writing 'books' when I was still at primary school. I was copying my older sister. She adored the Regency romances of Georgette Heyer, and decided to write her own.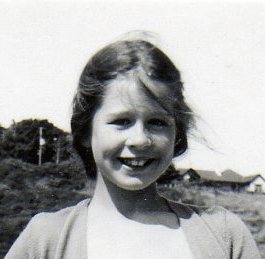 I don't recall if I gave it a title, but mine was set in the unspecified olden days. Two women and a girl embark on an excursion to visit a lighthouse set on a rocky outcrop, surrounded by sea. They are trapped there by bad weather. I don't recall what reason I came up with, if any, to explain their original desire to visit the lighthouse (patently a plot device to isolate them) other than that it was the kind of jaunt I thought well-brought up ladies of the time might engage in to fill their time.
The romance is between the girl of the party, and the son of the lighthouse keeper. I don't recall the names of my hero and heroine, and to be honest, I don't think there was much in the way of romance. At this point in my life I had no idea how to convey the journey from attraction to actual cuddling. But even more than the difficulty of visualising a budding love affair, I was put off by the sheer amount of boring stuff I felt I needed to get through, before I could even arrive at my romantic interludes. It remained just a few pages long, and most of the pages were doodles and illustrations.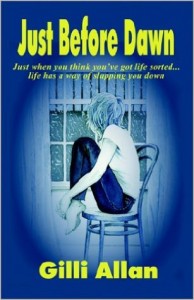 What was your first official publication?
I was a wife and a mother by the time my first completed book – JUST BEFORE DAWN – was published, but I hadn't spent the intervening years as a frustrated novelist. To all intents and purposes, I stopped writing when I went to Art School. After a few alarms and diversions I worked as an illustrator in advertising, eventually going free-lance. It was only when I was on a career break to look after my baby son that I began to consider what else I could do to earn a living from home. It was theoretically possible to be a free-lance artist from home, but there were big obstacles. This was before the internet – before PCs in fact – I didn't drive, and we didn't live near a tube station. The idea of travelling into central London, with a toddler in tow, to pick up and deliver jobs – jobs which were typically wanted first thing the next morning – was very unappealing.
Then I remembered my teenage passion and Gilli Allan, the author, was born.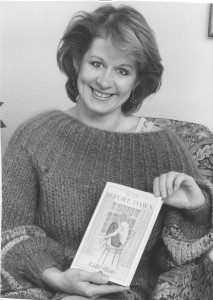 What affect did that have on your life?
I'd enjoyed my job. And obviously, getting married and having my son was a huge and deeply fulfilling alteration to my life. But beginning to write a novel with the serious intention of getting it published was utterly magical in a completely different way. I was on a continuous high, enthralled and enchanted, as the words poured out of me without interruption. I felt taken over by some guiding spirit. I had no doubt whatsoever that the book would be published. I submitted it direct – the complete manuscript, wrapped up in brown paper and string, plus return postage – to 7 publishers. When it was returned to me, generally with kind and encouraging rejections, I ironed the thumbed pages and sent the same script out again. The eighth immediately entered into negotiations with me. The book was published almost exactly 2 years after I typed "the end" on my final draft.
From then on, my self-esteem went sky high. I became far more confident and assured. I found it easier to make friends. I had ambition. I knew where my life was going. I was proud to be able to say I was now "a writer".
Does your first published story reflect your current writing style?
Yes and no. When I first started to write seriously, my intention was to write a category romance aimed at Mills & Boon. I did incorporate many of the elements I thought necessary – an alpha hero, plus many a piercing look and rapacious kiss – but the plot took me over. I knew I was heading in an unconventional direction, but my story was far more important to me than ticking all the right boxes. Unsurprisingly M & B rejected my tale of an unmarried girl who, as the book opens, is going through a miscarriage. Fortunately, a new publisher – Love Stories – had just been established. Their aim was to publish un-clichéd romantic fiction, characterized at the time as the "thinking woman's Mills & Boon". What I was writing and what they wanted to publish fitted like a hand in a glove.
Love Stories also took my second novel – 'Desires & Dreams', an even darker tale. When, a couple of years later they ceased trading, unable to get their books into bookstores, the seal had been set on my own brand of romantic fiction. I like to write novels that have a love story at their heart, but I am uninterested in prettifying or simplifying the downside of love, life and relationships. I once wrote this as the introduction to a blurb and it sums up what I am trying to do.
Life is not a fairy tale; it can be confusing and difficult. Sex is not always awesome; it can be awkward and embarrassing, and it has consequences. You don't always fall for Mr Right, even if he falls for you. And realising you're in love is not always good news. It can make the future look daunting….
What are you working on at the moment?
This is a culture clash novel. I have no title but my elevator pitch is Educating Rita meets Time Team. It is about the academic (desk) archaeologist, working in an old university, coming up against the Essex girl (left school at 16) conference organiser. But I am only a third of the way in and – given I'm an into the mist type of writer – everything could change. Watch this space.
I've given the link to the paperback of Just Before Dawn. Theoretically it should be available – it's there on Amazon – but to be honest I don't know if it actually is, if you click buy.
http://www.amazon.co.uk/Just-before-Dawn-Gilli-Allan/dp/1898030456/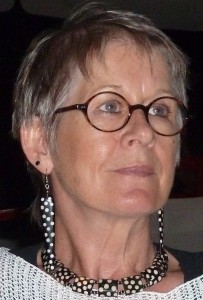 Bio
Gilli Allan started to write in childhood, a hobby only abandoned when real life supplanted the fiction. Gilli didn't go to Oxford or Cambridge but, after just enough exam passes to squeak in, she attended Croydon Art College.
She didn't work on any of the broadsheets, in publishing or television. Instead she was a shop assistant, a beauty consultant and a barmaid before landing her dream job as an illustrator in advertising. It was only when she was at home with her young son that Gilli began writing seriously. Her first two novels were quickly published, but when her publisher ceased to trade, Gilli went independent.
Over the years, Gilli has been a school governor, a contributor to local newspapers, and a driving force behind the community shop in her Gloucestershire village. Still a keen artist, she designs Christmas cards and has begun book illustration. Gilli is particularly delighted to have recently gained a new mainstream publisher – Accent Press. LIFE CLASS is the third book to be published in the three book deal.
Links
To connect with Gilli:
http://twitter.com/gilliallan (@gilliallan)
https://www.facebook.com/GilliAllan.AUTHOR
http://gilliallan.blogspot.co.uk/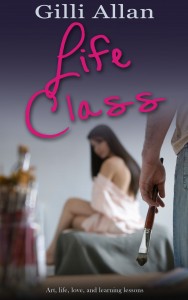 LIFE CLASS: http://myBook.to/LifeClass
http://www.amazon.co.uk/Life-Class-Gilli-Allan/dp/1783752548/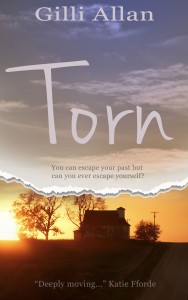 TORN: MyBook.to/gilliallansTORN (universal) or
http://www.amazon.co.uk/Torn-Gilli-Allan-ebook/dp/B00R1FQ1QE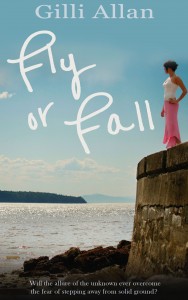 FLY OR FALL: myBook.to/GilliAllan (universal)
***
Many thanks Gilli- fantastic interview.
Happy reading,
Jenny xx