Santa's gonna find out who's naughty and nice is he? Well- I wonder which side of the chocolate coin he'll decide I've come down on this year…because this Christmas I can offer you the choice of nice or naughty….
My "Nice" side is curtsey of Jenny Kane with…
Another Cup of Christmas– a festive novella sequel to Another Cup of Coffee…
Blurb-
Five years ago the staff of Pickwicks Cafe in Richmond were thrown into turmoil when their cook and part-owner, Scott, had a terrible accident. With help from his friends, his wife Peggy, and the staff at the local hospital, he made an amazing recovery. Now Pickwicks is preparing to host a special Christmas fundraiser for the hospital department that looked after Scott.
Pickwicks' waitress Megan has been liaising with the ward's administrator, Nick, as all the staff who helped Scott's recovery are invited are invited. As the problems of organising the fundraiser take up more and more of their busy lives, Megan and Nick contact each other more frequently, and their emails and phone calls start to develop from the practical into the flirty.
But can you actually fall for someone you've never met?
As the fundraiser draws closer, Megan is beginning to think that she had imagined all the virtual flirting between herself and Nick – he promised to arrange to meet her for real, but he hasn't done so. Now he's bringing someone with him to the fundraiser, and they're just bound to be everything Megan feels she isn't …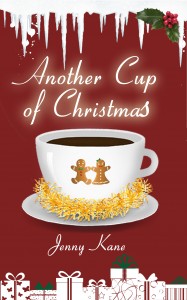 If you'd like to buy Another Cup of Christmas it is available as a downloads from all good eBook suppliers including-
http://www.amazon.co.uk/Another-Cup-Christmas-Jenny-Kane-ebook/dp/B00GMO4ZIQ/ref=sr_1_1?s=digital-text&ie=UTF8&qid=1384329366&sr=1-1&keywords=another+cup+of+christmas+jenny+kane
http://www.amazon.com/Another-Cup-Christmas-Jenny-Kane-ebook/dp/B00GMO4ZIQ/ref=sr_1_1?ie=UTF8&qid=1384329400&sr=8-1&keywords=another+cup+of+christmas
*****
As Kay Jaybee I can most certainly cater for your  "Naughty" side with…
Christmas Kink a collection of five erotic stories penned especially for the festive season. This book is FREE on Amazon until 2nd December!!!!
Blurb-
What's your favourite part of the Christmas celebration? Decorating the tree with tinsel, the heavenly aroma of cinnamon and fruit from Christmas cakes and puddings, the office Christmas party, a visit to Santa's grotto, the presents?
Kay Jaybee's Christmas Kink twists all of these festive traditions into five individual episodes of hot erotica that will leave you fanning yourself with the nearest Christmas card…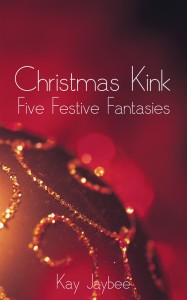 Featuring Santa's Little Helper, decorations, Cake Mix, Candy at Christmas and the Little Red Dress you can read smutty tales of lustful romance, S&M, pony play, FF action, and more…
You can buy Christmas Kink on Amazon at-
http://www.amazon.com/dp/B00GI2DDQM
http://www.amazon.co.uk/Christmas-Kink-Five-Festive-Fantasies-ebook/dp/B00GI2DDQM/ref=sr_1_1?ie=UTF8&qid=1383810527&sr=8-1&keywords=Christmas+kink+five+festive+fantasies
So what will it be dear readers…a little kink, a little comfort reading…or maybe a little bit of both…
Happy festive reading!!
Jenny/Kay xx