Today, I thought I would whet your appetite for my next novel, with a sneaky peep at its Opening Lines.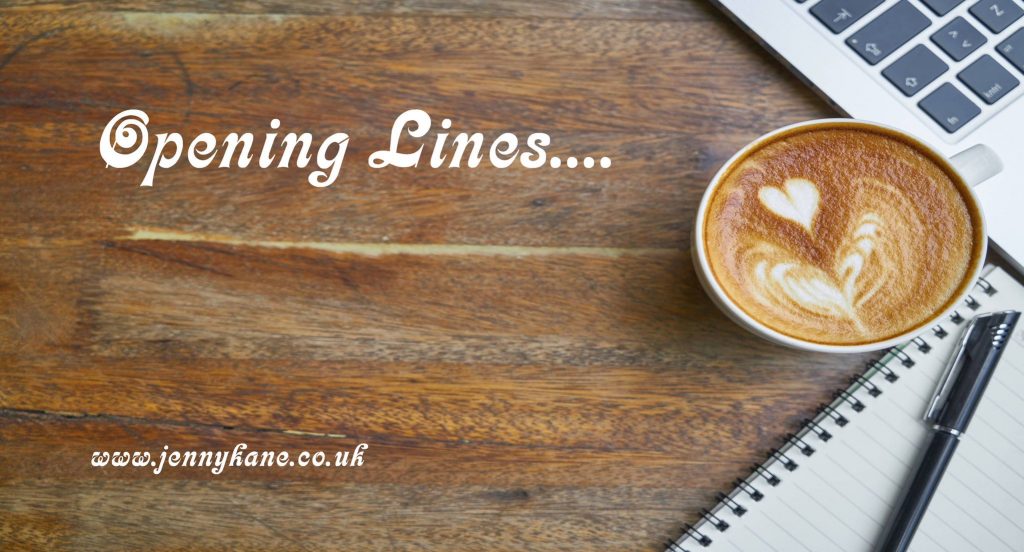 Blurb
It has always been Maddie Willand's dream to take over her father's plant nursery. But after his sudden death, she is devastated to discover that she might lose The Potting Shed forever.
Maddie's bossy older sister, Sabi, is joint owner of the nursery, and she's convinced that the best thing for both of them would be to sell up.
Determined to keep the business going, Maddie can't afford any distractions, but staying focused might be harder than she thinks. Especially when a major garden centre chain puts in an offer for the land – and her search for legal advice throws her into the path of attractive lawyer Ed…
As frost begins to fall over The Potting Shed, will Maddie find the strength to save her father's legacy and open herself up to new beginnings?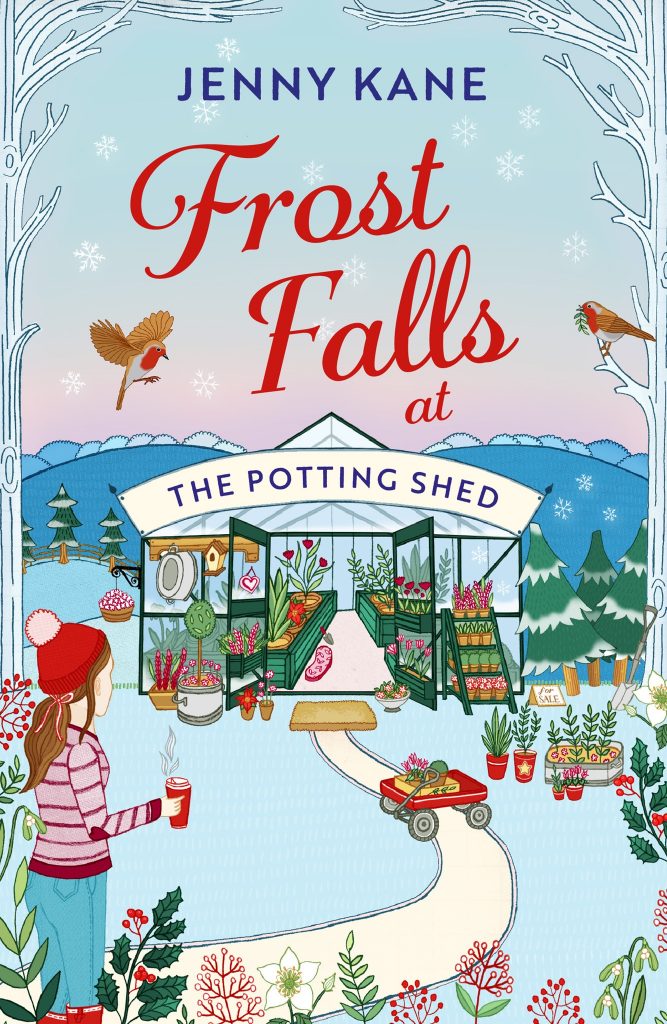 OPENING LINES…
'That's settled then.' Tony smiled as his younger daughter poured a fountain of tea into a row of mismatched china cups. 'You'll get the house and nursery Maddie, and Sabi, you'll inherit your mum's antique furniture and a portion of the profits from this place.'
Lifting their teacups as one, the Willand family clinked them together.
'How about a custard cream to seal the deal?' Maddie waved the regularly refilled biscuit tin towards her father. 'One or two?'
'Three.' Tony laughed as he took a handful of biscuits before passing the tin on to his son-in-law. 'Grab plenty Henry, or the girls will demolish the lot. I learnt that lesson a long time ago. I once witnessed them consume a packet of chocolate chip cookies in less than two minutes.'
'A slight exaggeration.' Maddie grinned at her brother-in-law. 'We were helping clear The Potting Shed's far polytunnel. Dad needed it done that day, I can't remember why now, but there was no time for a lunch break and biscuits were the easiest option.'
'And we were famished.' Sabi put her palm up, refusing the offer of a biscuit as the tin continued around the table. 'Are you sure you want to inherit all that hard work, Mads? I can't help thinking I got the better deal with Mum's furniture.'
'Only because you've gone off gardening. Anyway, Mum's things will look fabulous in your house.' Maddie gave her sister a hug. 'I can't wait to help Dad upgrade The Potting Shed from a nursery to a garden centre.'
'And I'm delighted to think the place will continue to flourish – or should I say blossom – long after I've gone.' Tony's habitual smile faded as he stared into his tea. 'I can't say discussing changes to my will is a fun way to spend a late Sunday afternoon, but once it's done we can forget all about it and get on with living.'
'When do you intend to start upgrading this place?' Henry flicked through a pile of scrap paper and old envelopes on which Tony and Maddie had scribbled their plans for changing their business – which currently provided seedlings, vegetables, potted bulbs, flowers and herbs to the local shopkeepers and hotels, as well as, at weekends, the general public – into a small garden centre.
'As soon as possible.' Tony refilled his teacup. 'It will take time to build up of course. But, if we are careful not to neglect our current customers, while expanding our range for sale on site, then I know we can do it. Might even have a café eventually.'
'Sounds fabulous.' Henry fished another biscuit from the tin.
Quiet for a moment, Tony turned to his daughters. 'You are both completely sure you're happy with these arrangements?'
'Totally.' Maddie looked at her sister.
'Absolutely,' Sabi agreed.
There was a clatter of china against china as Tony dropped his cup back into its saucer. 'Then tomorrow, I'll call our solicitor and set the wheels in motion. Then you and I, Maddie, can make a start on our plans.'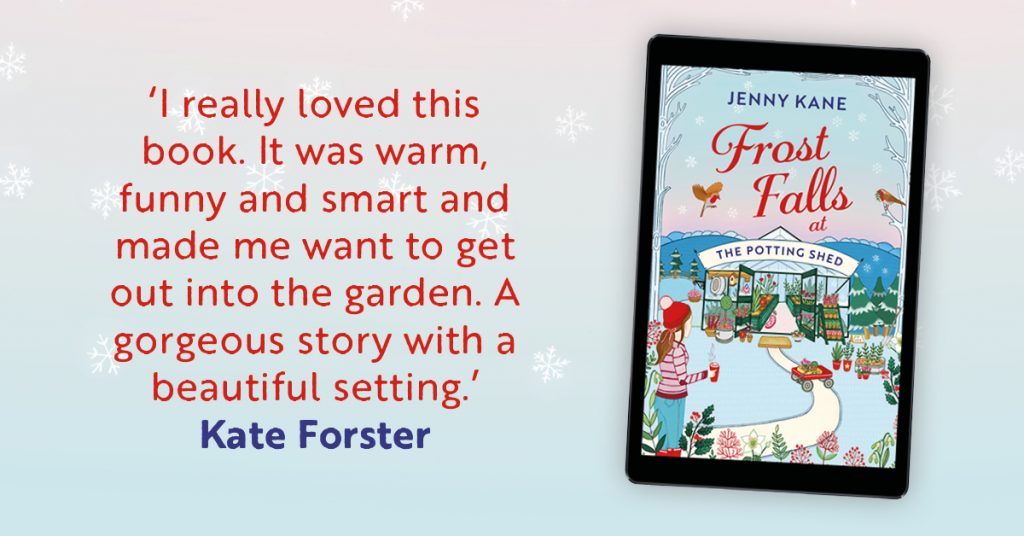 You can pre-order a copy of this novel from Amazon UK, Amazon US, Kobo, Nook, Waterstones and all good retailers.
Happy pre-ordering!
Jenny x