It's time for another in the popular blog series "Opening Lines."
This week I'm delighted to welcome Linda MacDonald to my site to share the first 500 words (precisely) of her novel, The Man in the Needlecord Jacket.
Over to you Linda…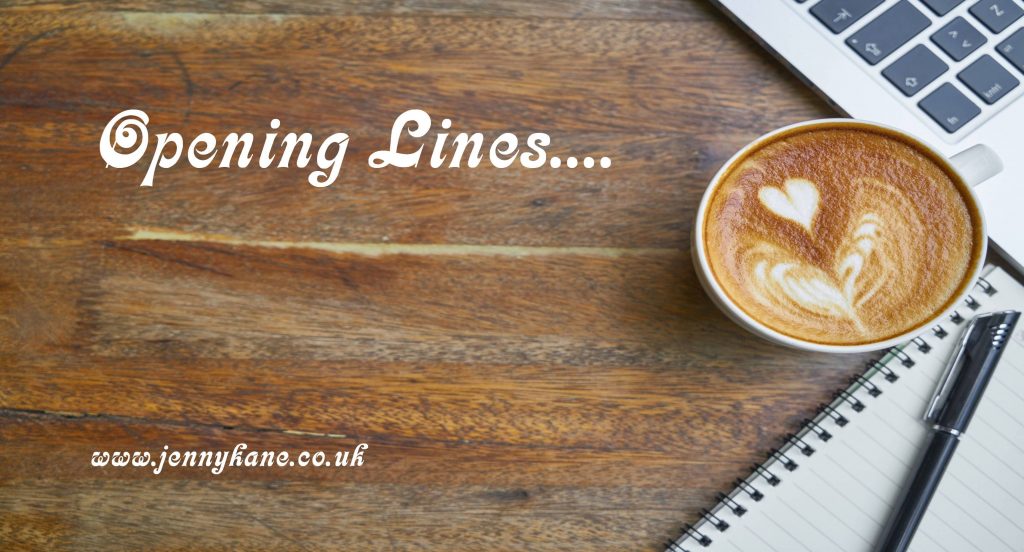 The Man in the Needlecord Jacket is told from the perspectives of two women who are each struggling to let go of a long-term destructive partnership.
When Felicity meets Coll, a charismatic artist, she has high hopes of being distracted from her failed marriage. What she doesn't know is that he has a partner, Sarah, with whom he has planned a future. Sarah is deeply in love with Coll, but his controlling behaviour and associations with other women have always made her life difficult. When he becomes obsessed with Felicity, Sarah's world collapses and a series of events is set in motion that will challenge the integrity of all the characters involved.
I was inspired to explore the issue of mental abuse in partnerships and the grey area of an infidelity that is emotional, not physical.  Here are the first 500 words …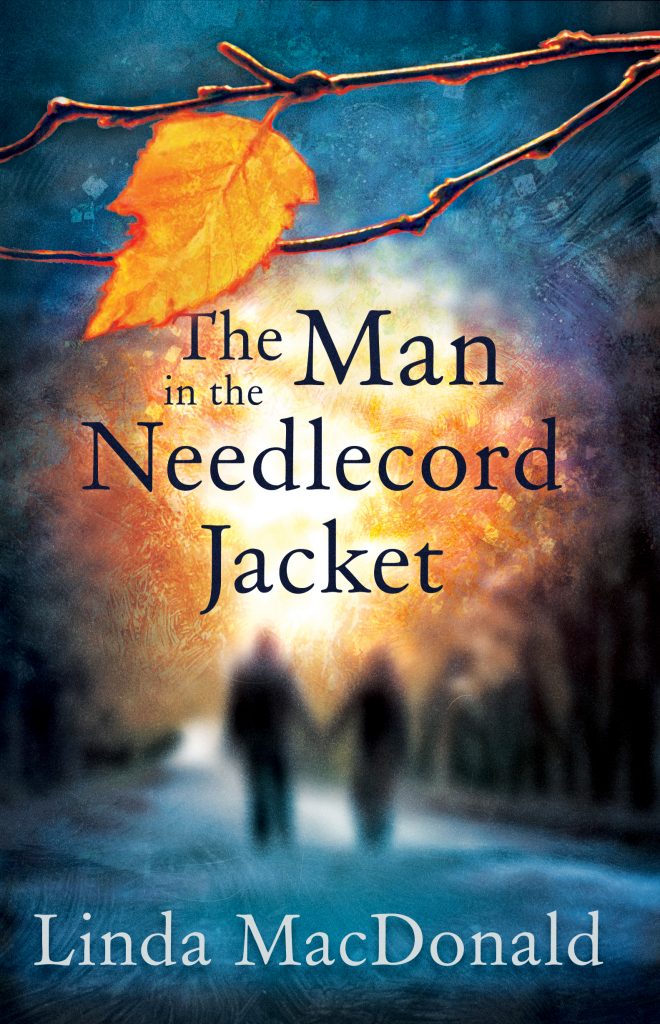 Sarah's Story – July 2013
In early December last year, my life took an ominous turn. It was a time of grey skies and drizzle-filled days and when Coll came over to my place for a midweek supper. I had finished decorating the small Christmas tree, tidied leftover tinsel and trinkets into a carrier bag and was sitting at my dining table putting stamps on my cards ready for posting. He arrived with a local Exeter paper in his hand and he waved it at me with a flourish before plonking it down in front of me, scattering my neat pile of cards.
No hello or how are you? I could tell he was on one of his missions. I would have to listen before I spoke, and then perhaps feign enthusiasm for yet another wild scheme which would take a good half hour in the telling. His eyes were excited and there was a smear of green paint on the back of his left hand. It's interesting how one remembers trivial details surrounding major events.
He said, 'I want to find an outlet for my paintings and try to seize some of the Christmas present-buying market. There's a new restaurant opened this side of Pinhoe. I might try there, if someone hasn't already beaten me to it. Look, it says "locally sourced produce".' And he jabbed a finger on the advert in question, demanding my scrutiny. 'The clientele might appreciate local art too. Can't get much more local than me. I'll go and have a meal there on Friday and see what it's like.'
I noticed he said 'I'll go and have a meal.' Not 'we.' He saw my narrowed eyes.
'You won't want to be hanging around while I talk pictures,' he said.
It would have been nice to have been asked. He was always inclined to do what he wanted without considering my feelings. A man of impulses. Highly annoying but also part of the attraction because when the impulses included me – which they did often at the start of our relationship – life was sublime.
'Good idea,' I said. I thought it was. I had no inkling that it was going to be the worst idea in the world.
Felicity – Early December 2012
My new restaurant has barely been open a week when I am hovering near the entrance lobby and a table for one is requested by an attractive middle-aged man. I assume he is on business, but as we are outside the centre of Exeter on the edge of a small village, this is unusual. Also, he is clad
like a rock-star in faded denim and a dark grey needlecord jacket. Not the favoured garb of my clientele who are usually besuited or, that most broadly interpreted of phrases, smart-casual.
I show him to a small table by the window and give him a menu. He requests a glass of house white in a voice of liquid gold. In my mind, I begin to elaborate on…
***
You can find out what happens next by purchasing The Man in the Needlecord Jacket from – Amazon: https://www.amazon.co.uk/Man-Needlecord-Jacket-Linda-MacDonald/dp/1788037111/ref=tmm_pap_swatch_0?_encoding=UTF8&qid=&sr=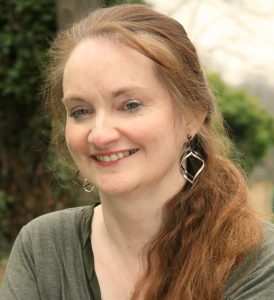 About the Author
Linda MacDonald is the author of four independently published novels: Meeting Lydia and the stand-alone sequels, A Meeting of a Different Kind, The Alone Alternative and The Man in the Needlecord Jacket. They are all contemporary adult fiction, multi-themed, but with a focus on relationship issues.
After studying psychology at Goldsmiths', Linda trained as a secondary science and biology teacher. She taught these subjects for several years before moving to a sixth-form college to teach psychology. In 2012, she gave up teaching to focus fully on writing.
Linda was born and brought up in Cockermouth, Cumbria and now lives in Beckenham, Kent.
Twitter: @LindaMac1
Facebook: https://www.facebook.com/LindaMacDonaldAuthor/
***
Many thanks Linda. Great extract.
Come back next week to read the first 500 words from Liz Mistry.
Happy reading,
Jenny x