It's interview time! Why not get the kettle boiling, make a cuppa, grab some cake and settle down to see what I've been talking about with author, Rachel Sargeant…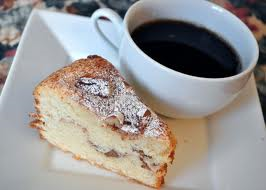 Hello, Jenny. Thank you for inviting me onto your blog and for giving me these fun questions to answer.
What inspired you to write your book?
My latest book, The Perfect Neighbours, came out of two ideas. I lived for ten years in a British expat community in Germany. It is an unusual, close-knit environment that I've always felt would make a great setting for a novel if I could find the right project. When I moved back to England, I read a newspaper report about a criminal case that was going through the courts at that time. The crime was so bizarre and audacious that many people thought it was a spoof. I did some research and discovered that the case was by no means unique. This kind of crime has sadly claimed many victims over the years. This made me wonder whether a similar crime could occur in a small community where everyone knows everyone's business, or thinks they do. I found the right story for my expat setting.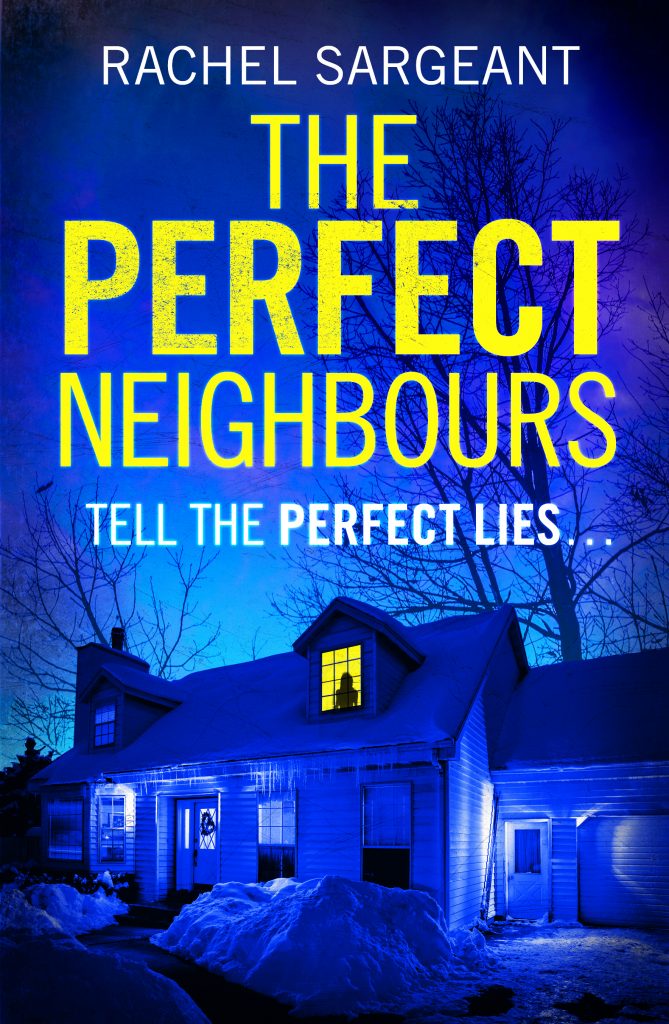 Do you model any of your characters after people you know? If so, do these people see themselves in your characters?
My characters are completely made up. Apart from the dubious ethics of using real people, I don't think I could mould real people to do and say what I want. My latest novel features a dark mix of secretive and menacing neighbours. Thankfully all my real neighbours, past and present, are nothing like them.
What type of research did you have to do for your book?
This book started life as a portfolio piece for my M.A. in Creative Writing and required a lot of research for the accompanying academic essay. I researched a number of topics including hospitality and friendship. (There were other major topics too which I can't mention without giving away the plot.) By the time I finished working with my editor at HarperCollins, the novel became more commercial and these topics provided only a light touch.
Which Point of View do you prefer to write in and why?
I tend to write in the third person, possibly because I like to feature several characters' viewpoints in the story.
Do you prefer to plot your story or just go with the flow?
I have to plot. In life, I'm a planner and list maker. The same holds true for my writing.
What is your writing regime?
I get home from my job as a school librarian at 4pm, check social media and then write until 7pm. I also put in a few hours at the weekend. Most of this writing will be editing previous drafts as I tend to write first drafts in school holidays.
What excites you the most about your book?
The most overwhelming thing is seeing the reviews on Amazon and GoodReads from real readers who've bought my book, read it and written about it. It's very humbling.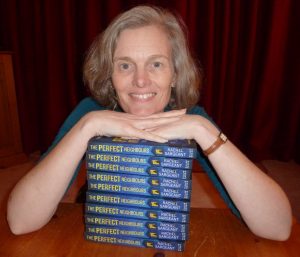 About the author
Rachel Sargeant grew up in Lincolnshire. The Perfect Neighbours is her third novel. She is a previous winner of Writing Magazine's Crime Short Story competition and has been placed or shortlisted in various competitions, including the Bristol Short Story Prize. Her stories have appeared in My Weekly and the Accent Press Saucy Shorts series. Rachel has a degree in German and Librarianship from Aberystwyth University and a Masters in Creative Writing from Lancaster University. She spent several years living in Germany where she taught English and she now lives in Gloucestershire with her husband and children.
Website: http://www.rachelsargeant.co.uk/
Twitter: https://twitter.com/RachelSargeant3
About The Perfect Neighbours
The Perfect Neighbours is a Kindle Top Ten bestseller published by HarperCollins Killer Reads.
"An original, gripping thriller that is both unnerving and shocking in equal measure. I was immediately drawn into the strange, claustrophobic neighbourhood and Rachel Sargeant creates a thrilling sense of foreboding throughout." Phoebe Morgan, author of The Doll House
The perfect neighbours tell the perfect lies… When Helen moves to Germany with her loving husband Gary, she can't wait to join the expat community of teachers from the local International School. But her new start is about to become her worst nightmare.
Behind the shutters lies a devastating secret… As soon as the charming family across the way welcome Helen into their home, she begins to suspect that all is not as it seems. Then Gary starts to behave strangely and a child goes missing, vanished without a trace.
When violence and tragedy strike, cracks appear in the neighbourhood, and Helen realises her perfect neighbours are capable of almost anything.
Available from Amazon:
https://www.amazon.co.uk/Perfect-Neighbours-Rachel-Sargeant-ebook/dp/B074M2VJ3P/ref=sr_1_1?s=digital-text&ie=UTF8&qid=1507722593&sr=1-1&keywords=the+perfect+neighbours
Or HarperCollins website:
https://www.harpercollins.co.uk/9780008276737
***
Extract from The Perfect Neighbours
Gary squeezed Helen's hand. "Excited?"
She said nothing. Was she excited? New start in a new country. As a full-time wife. She managed a smile and nodded.
They drove off the A road – the Landstrasse as Gary called it – into a grey, built-up area. She thought of the coach trip she'd made with a Year 10 class to Bulgaria; Communist-built apartment blocks on the outskirts of Sofia.
Gary pulled up at traffic lights and pointed. "And behind there is the Niers International School."
Through the spike-topped metal fence on the right she made out rows of full bicycle stands. It looked like a provincial railway station.
"But you can't see it properly from here," he added.
A pot-bellied man in a dark uniform was standing by a sentry hut, the wooden roof scabby and cracked.
"You have guards?" she asked.
"Don't mind Klaus. We have two full-time security men to patrol the site. The parents like it. Except our guys spend most of the time playing toy soldiers in their little house."
Helen laughed until she noticed Ausländer Raus spray-painted on a bus shelter. "Does that mean what I think it means?"
The light went green, and they turned left.
"Foreigners Out – but you hardly ever see that stuff. Most of the Germans love the international school," he said. "Lots of locals work here in support roles, and the parents spend good money in the town."
He'd told her about the parents before. Most worked for big international companies in Düsseldorf, and others were rich locals prepared to pay for an English-speaking education. And some were teachers.
"Think about it, Helen," Gary had said when they sat down with their pros and cons sheet on one of his weekend visits, agonizing over where to live. "Not yet, but in a few years, if we have children, it could be their school. There are so many perks, as well as the salary."
That had been the clincher: Gary could earn more staying out here than the two of them put together in the UK. Helen had stopped being stubborn in light of the cold hard figures. She quit her job and put her house up for rent.
He went over a speed bump, and she felt the seatbelt rub against her collarbone.
"Have you noticed the street names?" He pointed at one, multisyllabic, a jumble of Ls and Es. "Can you read them?"
She shook her head. They had been driving non-stop since Calais. The traffic signs after the border into Germany had become a strident Teutonic yellow. Here the street names were in white, more like British ones, but they were unpronounceable.
Gary crawled along at 20 mph and seemed unfazed by the need to slalom his way around parked cars, playing children, and speed bumps. She glanced at his profile – round cheekbones, smooth jaw, patient eyes. Who would have thought affability could be so magnetic? Her stomach settled.
***
Many thanks Rachel. Great interview and wonderful extract.
Happy reading everyone,
Jenny x