This week's Opening Lines come from friend, and fellow author,
Alison Knight. 
Pop your feet up for five minutes, and have a read…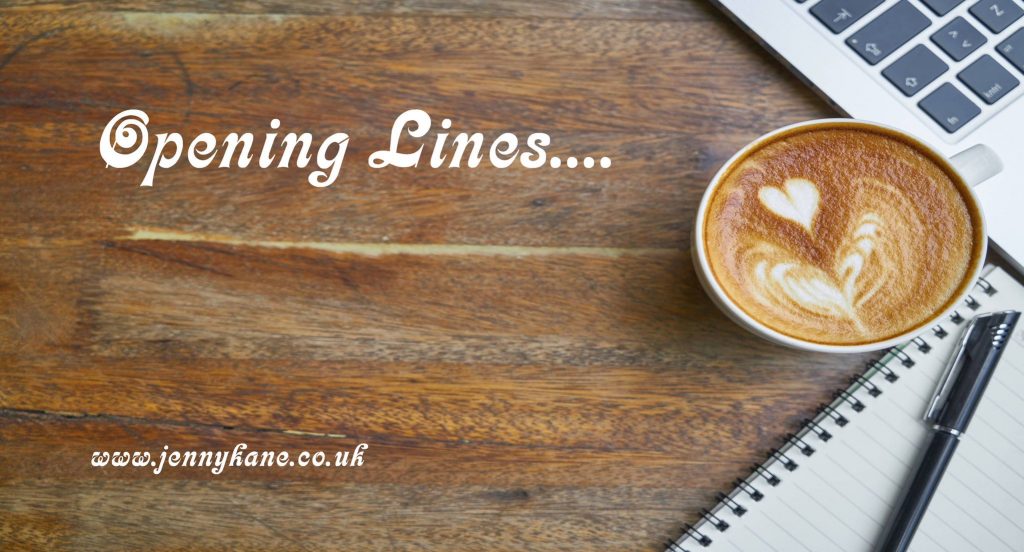 Hi Jenny,
Thanks so much for inviting me to share the first 500 words of my new book, The Legacy. It starts with a Prologue which is a scene from my previous book, Mine.
Blurb:
An unexpected inheritance. A web of deceit. A desperate escape. 
London, 1969.
James has his dreams of an easy life shattered when his aunt disinherits him, leaving her fortune to her god-daughter, Charlotte. He turns to his friend, Percy, to help him reclaim his inheritance – and to pay off his creditors. But when their plans backfire, James becomes the pawn of Percy and his criminal associates.
Charlotte is stunned when she is told of her windfall. After an attempt at cheating her out of her inheritance fails, James tries to intimidate her. But she is stronger than he thinks, having secrets of her own to guard, and sends him away with a bloody nose and no choice but to retreat for now.
Resigned, James and his spoilt, pampered girlfriend, Fliss, Percy's sister, travel across France on a mission that promises to free James from the criminals for good. But James isn't convinced he can trust Fliss, so he makes his own plans to start a new life.
Will James be able to get away, or will his past catch up with him? Will Charlotte's secrets turn the legacy into a curse?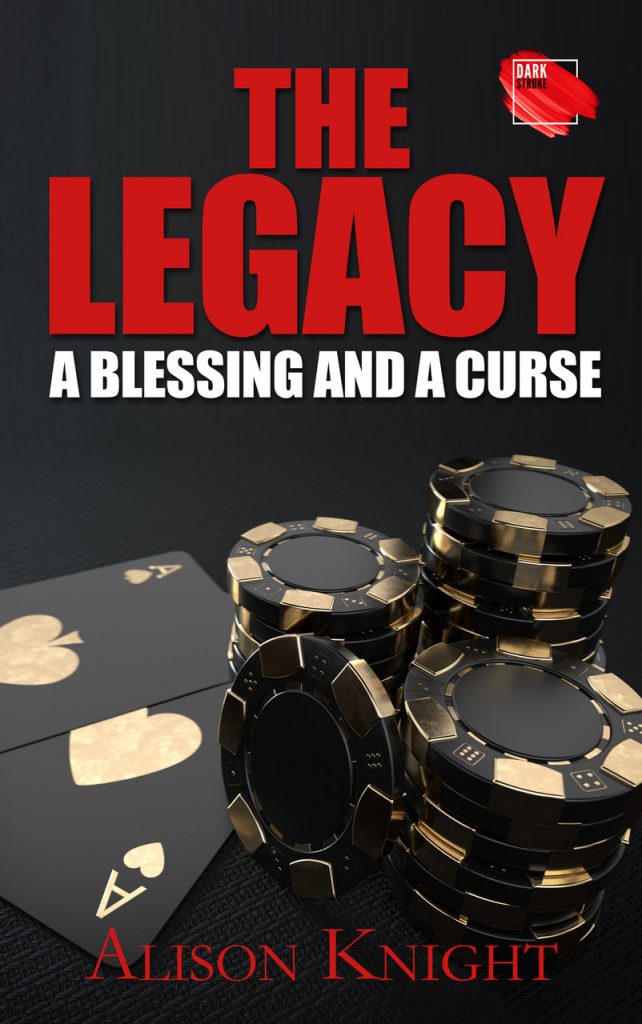 FIRST 500 WORDS FROM THE LEGACY…
APRIL 1969
A nursing home in Essex
The matron showed them into a private room where Miss Jarvis reclined in bed, propped up by half a dozen pillows. It was obvious that the old woman was very ill, but her eyes were clear, and she smiled when she saw them. Someone had tidied her snowy-white hair, and she wore a pink bed jacket over her nightie.
The man, solicitor Leonard Warwick introduced his companion, Lily Wickham, and she stepped forward and took the old lady's proffered hand. She was shocked by the frailty of this tiny woman, because her gaze was direct and her voice strong when she spoke.
"I'm delighted to meet you. I understand Mr Irwin is too important these days to visit an old woman." She sniffed. "I remember that boy when he was in short trousers."
Lily blinked, and Leonard raised his eyebrows.
Miss Jarvis smiled. "I take it he didn't mention that I went to school with his mother? No, I thought not. He always was a tricky one, full of his own importance. I'm surprised he wasn't worried I'd reveal his secrets." She looked them up and down. "However, I assume he felt he could rely upon your professionalism and my discretion, so I'll excuse him this time."
Leonard smiled and opened his briefcase. "He sends his apologies, Miss Jarvis, but he simply couldn't get away today, I'm afraid. But he didn't want to let you down, so here we are in his stead. I have your new will here, together with a copy for you to keep. Mrs Wickham and I will be your witnesses."
They sat in chairs on either side of the bed while Leonard went through the will, clause by clause, making sure Miss Jarvis understood everything. She nodded and waved him on occasionally, saying, "Yes, yes, that hasn't changed. Go on, go on."
Eventually Leonard finished. "So, to make absolutely sure, Miss Jarvis, this new will leaves the sum of five thousand pounds to your nephew, and the residue of your estate to your god-daughter."
"Correct."
"And this is to supersede your previous will which left five thousand pounds to your god-daughter and the residue to your nephew."
"That is also correct."
Leonard hesitated.
"You have a question, Mr Warwick?"
"Forgive me," he said. "I'm simply wondering if there is a particular reason why you've chosen to effectively disinherit your only blood relative." He raised a hand when she would have replied. "Of course, you are entitled to make whatever provision you wish. I'm simply trying to establish that your nephew won't have any recourse to a claim against your estate, Miss Jarvis. Such cases can seriously deplete the value of an inheritance for all concerned."
The old lady leaned forward, pinning Leonard with a steely gaze. "I have also read Bleak House, Mr Warwick. I can assure you, I am in full command of my faculties, and this decision has not been taken lightly."
She turned to Lily…
***
So there you have it, the first 500 words of The Legacy. This first scene was a minor incident in Mine, but I kept wondering what would happen to Miss Jarvis's heirs after her death. It was a joy to write and some of the characters from Mine make cameo appearances in The Legacy. I seem to be on a roll now because my next book will follow what happens to James's girlfriend, Fliss, a few years after the end of The Legacy. Watch this space!
BUY LINK – The Legacy by Alison Knight is published by Darkstroke Books and is available from: https://mybook.to/legacy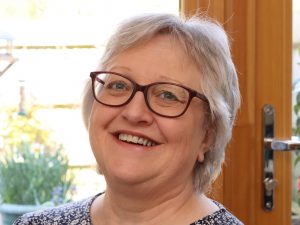 Bio
Alison has been a legal executive, a registered childminder, a professional fund-raiser and a teacher. She has travelled the world – from spending a year as an exchange student in the US in the 1970s and trekking the Great Wall of China to celebrate her fortieth year and lots of other interesting places in between.
In her mid-forties Alison went to university part-time and gained a first-class degree in Creative Writing at Bath Spa University and an MA in the same subject from Oxford Brookes University, both while still working full-time. She signed her first three-book publishing contract a year after she completed her master's degree.
The Legacy is her fifth novel and the second book published by Darkstroke Books. It is a drama set in 1960s London and France, exploring how we don't always get what we want and how we shouldn't count our chickens before they're hatched. Her previous Darkstroke book, Mine, is a drama also set in 1960s London, based on real events in her family, exploring themes of class, ambition and sexual politics. Some of the characters from Mine also appear in The Legacy, although this is a standalone story.
Alison teaches creative and life-writing, runs workshops and retreats with Imagine Creative Writing Workshops (www.imaginecreativewriting.co.uk) as well as working as a freelance editor. She is a member of the Society of Authors and the Romantic Novelists' Association.
She lives in Somerset, within sight of Glastonbury Tor.
SOCIAL MEDIA LINKS 
www.facebook.com/alison.knight.942
@Alison_Knight59 on Twitter
www.imaginecreativewriting.co.uk
www.darkstroke.com/dark-stroke/alison-knight/
Many thanks Alison,
Happy reading everyone,
Jenny x