This week I'm pleased to be welcoming Karen King back to my blog, with the first 500 words of her lovely, feel good, romance,
One Summer in Cornwall.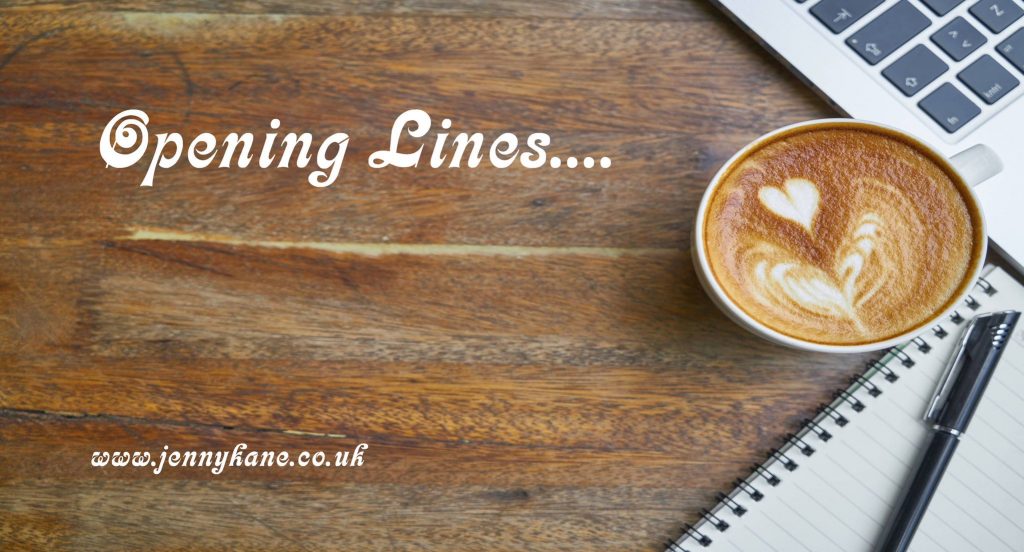 Blurb
Escape to Cornwall this summer…
A gorgeous feel-good read, perfect for fans of CATHY BRAMLEY and PHILLIPA ASHLEY.
When Hattie is made redundant and evicted from her flat in one horrible week, she needs time to rethink. Her Uncle Albert left her and her father each half of Fisherman's Rest, his home in the Cornish town of Port Medden, so this seems the perfect place to escape to until she can figure things out.
As Hattie stays in the cottage, clearing it out, tidying it up and getting it ready to sell, she starts to find her feet in Port Medden and making a new home here begins to feel right. If only her dad didn't need a quick sale and things weren't complicated by her unwelcoming neighbour Marcus . . .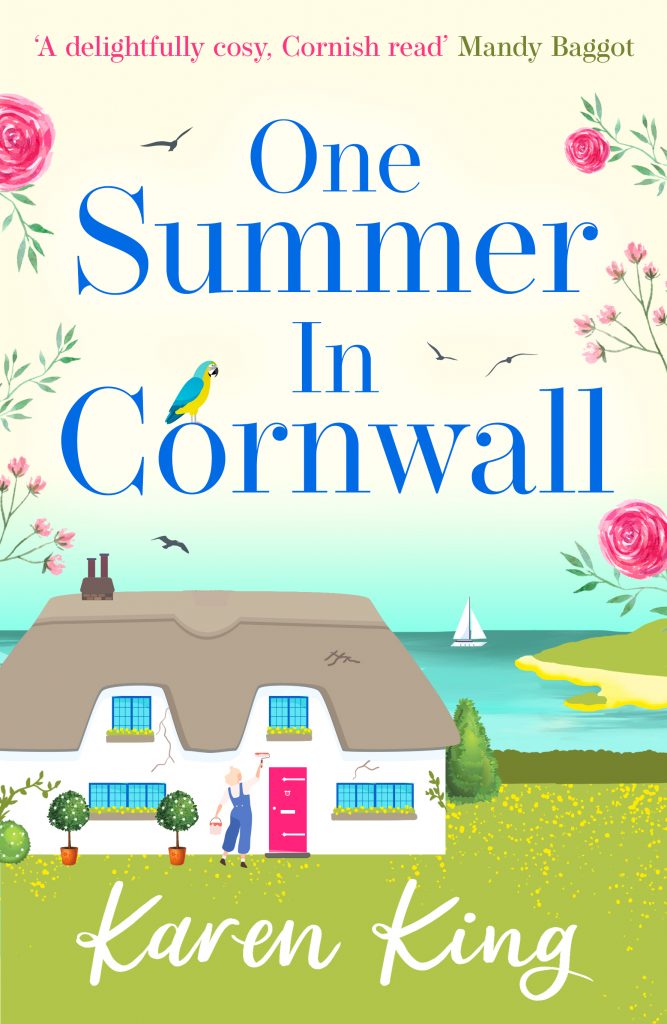 FIRST 500 WORDS
Bloody hell! Who is it?' Hattie Rowland froze at the voice, her finger poised on the light switch that she had been about to flick on. Someone was already in the cottage! Who could it be? A squatter? A burglar? For a moment she panicked, her breathing quick and shallow as she backed against the wall, wondering whether to run out again. Then she pulled herself together. She had every right to be here – whoever it was, they were trespassing, and she wasn't going to be intimidated by them. She took a deep, steadying breath and grabbed hold of her motorbike helmet, which she had tucked under her arm, ready to use as a weapon if necessary. The intruder would soon realise that she didn't scare easily. She pressed down the switch, gripping the helmet tightly, ready to spring into action. As the room lit up, there was a loud screech.
'Turn it off! Turn it off!'
Buddy! Hattie burst out laughing as she spotted the green parrot, perched on a thick branch running across a huge cage tucked into the corner of the living area, just before the open 'archway into the kitchen. The parrot's head was turned towards the door, his beady eyes fixed on her as he squawked crossly. Uncle Albert's beloved parrot. She hadn't even realised that Buddy was still alive. As the big bird glared at her from his perch, his green feathers ruffled, the yellow ring around his neck clearly visible, she was transported back to her childhood. Hattie remembered stepping into the cottage with her parents to be greeted by Buddy screeching, 'Bloody hell! Who is it?' and her mother immediately trying to cover her ears. Uncle Albert, a fisherman, was her father's much-older brother. He had never married and Buddy was his sole companion. Albert had worshipped the bird – and loved his little cottage by the sea. When he died a couple of months ago, Hattie had been surprised and touched to hear that he had left Fisherman's Rest jointly to Hattie's father, Owen, and Hattie. She had fond memories of summer holidays spent here in Port Medden with Uncle Albert when she was younger, and her parents were still together.
'Hello, Buddy. It's only me, Hattie. You probably don't remember me. It's been years since I last came down here,' she said softly. She felt guilty about that, but her parents had finally divorced, after years of acrimony, when she was twelve, and then she had barely seen her dad, who had immediately moved to France with his new girlfriend, now wife, Raina and remained there. Obviously, her mum, who now lived in Portugal with her partner Howard, hadn't wanted to spend summers with her ex-husband's brother in Cornwall, so Hattie had lost touch with Uncle Albert. She dropped her saddlebags down onto the old brown sofa; she was sure it was the same one that had been there when she'd last visited – was it sixteen or seventeen years ago?…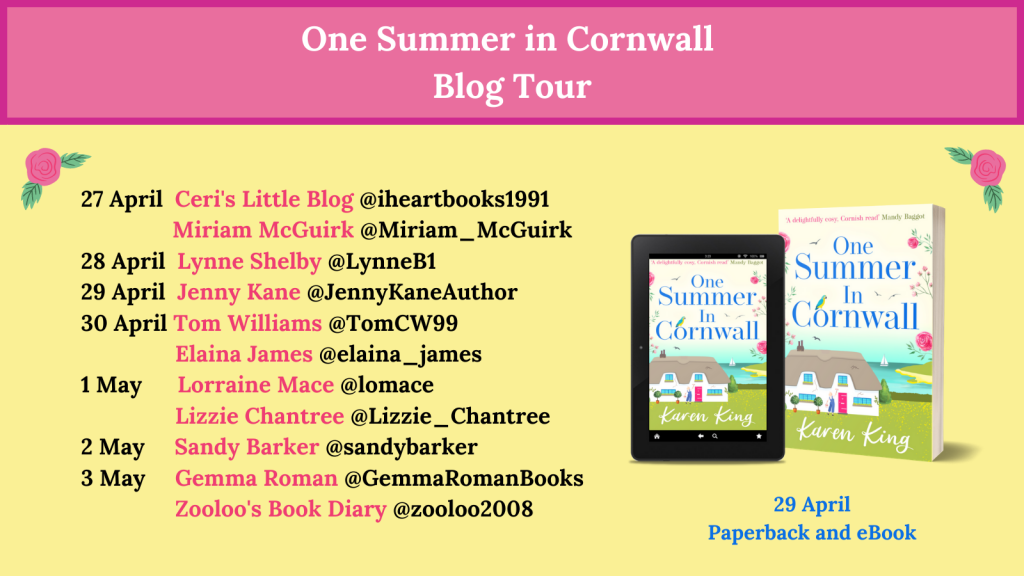 If you would like to read on, you can buy One Summer in Cornwall from all good retailers, including-
Amazon: https://www.amazon.co.uk/gp/product/B08N47LDQT/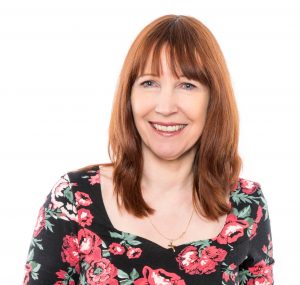 Bio
Karen King is a multi-published author of both adult and children's books. She has had eight romantic novels published, one psychological thriller with another one out later this year, 120 children's books, two young adult novels, and several short stories for women's magazines. Her romantic novel The Cornish Hotel by the Sea became an international bestseller, reaching the top one hundred in the Kindle charts in both the UK and Australia. Karen is a member of the Romantic Novelists' Association, the Society of Authors and the Society of Women Writers and Journalists. Karen now lives in Spain where she loves to spend her non-writing time exploring the quaint local towns with her husband, Dave, when she isn't sunbathing or swimming in the pool, that is.
Contact links
Many thanks, Karen.
Happy reading everyone,
Jenny xx