I'm delighted to be welcoming Ashley Lister back to my blog today, to share the Opening Lines from his latest novel, Conversations with Dead Serial Killers. 
Over to you Ash…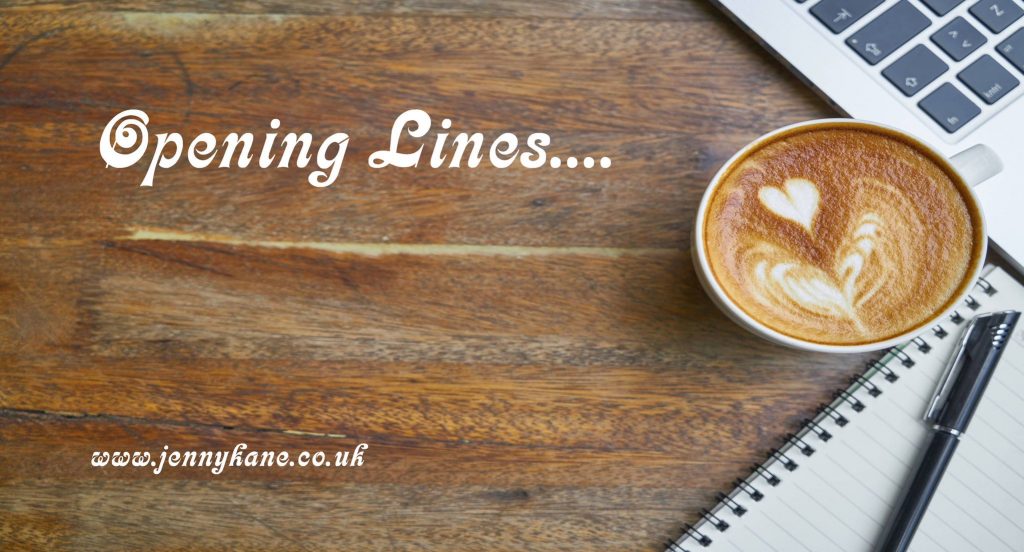 Thank you to the awesome Jenny Kane for inviting me here today.  She genuinely remains one of my favourite writers and I feel honoured to call her a friend.  I hope she still feels the same about me after reading this blog post.
The idea for Conversations with Dead Serial Killers came to me as I was watching a TV show about psychics.  I'm neither a believer nor a disbeliever in the spirit world. I'm simply an idiot who gets drunk and is too lazy to shift away from the TV, regardless of what it's playing.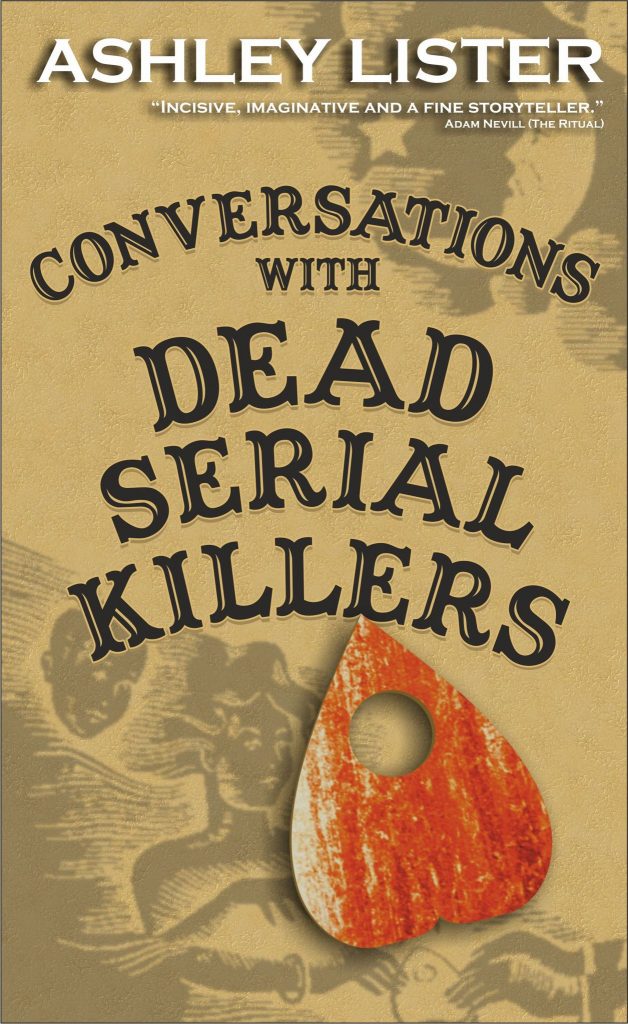 So, there I was, watching this show with a person purporting to be a psychic, telling the viewers that they were being helped by a spirit guide and I thought, "What if that spirit guide was a dick? What if that spirit guide's sole purpose in life (or should that be 'in death'?) was to make things uncomfortable for the psychic they worked with?"
Whilst that's ended up as one of the predominant themes in the story, I think it's fair to say that Conversations with Dead Serial Killers has become something a little more than that.  I've tried to blend the tropes of true crime stories with a narrative about mediumship, some of the grisly and distasteful things you'd expect to find in horror stories, and a soupcon of my dark and twisted humour.
Blurb
"A clown can get away with murder."
John Wayne Gacy, the killer clown.
Derek Turner makes his living as a psychic. But, when he makes his first genuine contact with the spirit world, it is an encounter that starts him on a pathway to holding conversations with dead serial killers.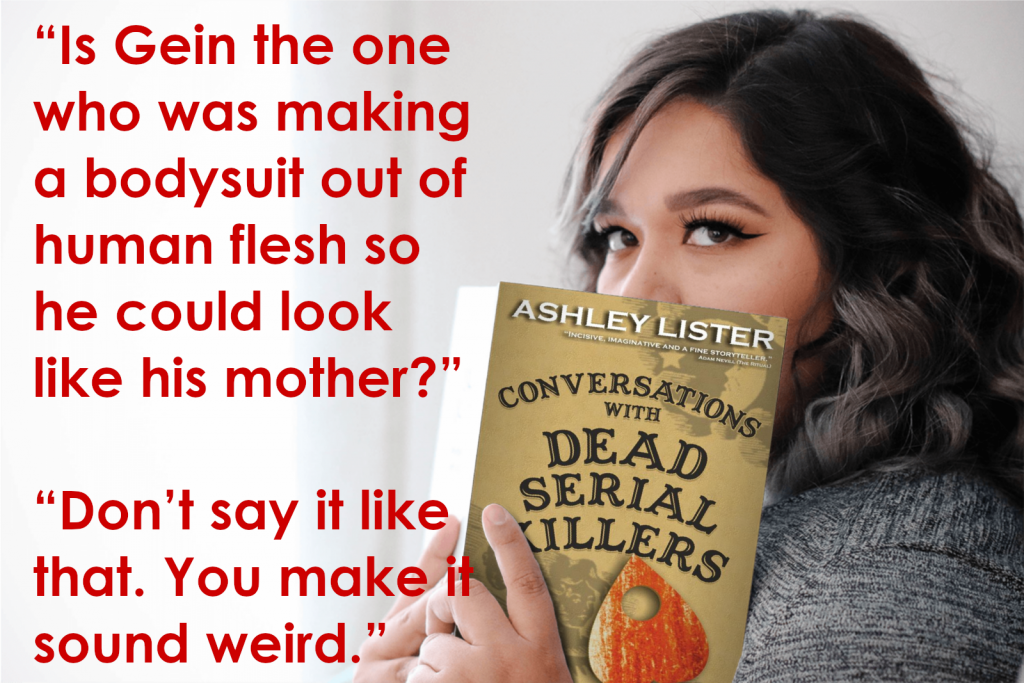 FIRST 500 WORDS
The thing that few people appreciated about Ed Gein was his skill as a seamstress. Clive had sat through every episode of the Great British Sewing Bee and, whilst the finalists on that show invariably produced some nice-looking creations in the last episode of each series, and sometimes that was when they were working with awkward fabrics such as organza, pleated lace or chiffon, none of them had (yet) been challenged with creating something original from human skin. To Clive's mind it was an injustice that everyone looked at Ed Gein's work (the belt made from nipples, the lampshade made from Mary Hogan's face, and the chairs, fully upholstered, in human skin) and all they saw was the Grand Guignol horror that came from murder, the desecration of graves, and the violation of corpses. No one appreciated the man for his craftsmanship and finesse with a needle and thread.
Clive sat back at his desk, surveying the screen that held his notes on Gein and wondering how close his latest book was to being ready for publication. There were hundreds of biographies covering Gein, describing him as the Plainfield Butcher, the Plainfield Ghoul and the Grandfather of Gore, and explaining how he had been the role model for fictional monsters such as Leatherface in The Texas Chainsaw Massacre, Norman Bates in Robert Bloch's Psycho, and even Buffalo Bill in Silence of the Lambs.
Clive's approach to the biography had been different. Rather than go on about the lawlessness and illegality of Gein's actions with the usual ghoulish voyeurism concerning murder, grave-robbing and skin-removal, Clive wanted to celebrate the Ed Gein that the history books had overlooked. Gein was a hard-working labourer. Gein was a loving son who aspired to be just like his mother. And Gein was a diligent researcher who had studied subjects as diverse as the Nazis, cannibalism and, if his well-thumbed copy of Grey's Anatomy was any indicator, human biology.
Not that Gein was the only subject of the biographies he had written. Clive had published one volume on the comforting bedside manner of Dr Harold Shipman foregrounding the under-reported benevolent side of the world's most prolific serial killer.  He had also written about the forbidden romance between Ian Brady and Myra Hindley, and wanted to write about the passion that kept Fred and Rose West together.  Importantly, and it was a consistent theme throughout all of the books he was writing, Clive wanted to talk about the fact that some of these 'notorious killers' had managed to grow up to appear like unassuming and normal adults despite the trauma of abusive childhoods. He knew they'd grown up to appear unassuming and normal because neighbours, witnesses and others involved in testifying against these people, always described them as being 'unassuming and normal.'
He supposed the project struck a personal chord for him because, if not for fate and circumstances, he figured he too could have been another name on the long list of serial killers who had…
***
Conversations with Dead Serial Killers is currently available for Pre-Order and will be released on Valentine's Day, 2022.
Pre-Order link: http://mybook.to/cwdsk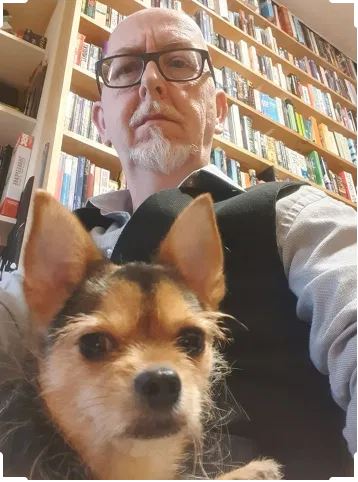 To find out more about Ashley Lister you can check out his website: www.ashleylister.com, his FaceBook page: https://www.facebook.com/ashley.lister, and Twitter: https://twitter.com/ashleylister.
Huge thanks Ashley, for sharing your Opening lines today – I'm still talking to you after reading that- although I have hidden my sewing kit… just to be on the safe side. (Remembers pin cushion is on the table and dashes off)
Happy reading everyone, 
Jenny xx