This week, I'm delighted to welcome friend and fellow novelist, Kate Lord Brown to my Opening Lines feature. Kate's latest novel, A Summer at the Castle is out now. This feature is part of her ongoing blog tour.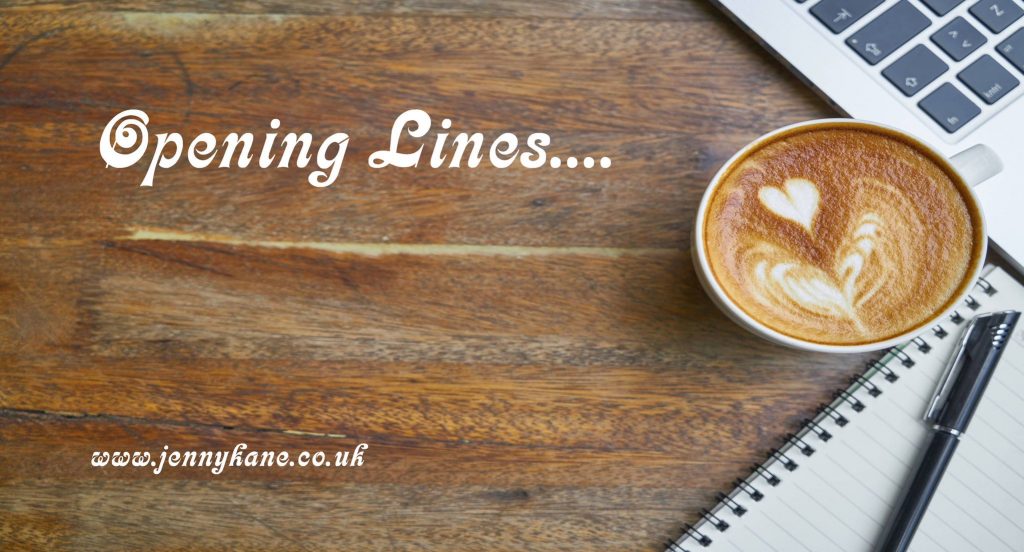 BLURB
'Baking, romance and thrills – what more could anyone ask for?' My Weekly

Scandal, secrets and strawberries.
A recipe for disaster…

Every summer, Diana Hughes organises a famous baking competition at her beautiful castle in the south west of Ireland, to raise funds for its upkeep. But this year, amongst the bunting and scrumptious cakes, everything is turning out a little differently than planned!

First, her daughter Darcy arrives on the doorstep unexpectedly, after running away to the sunny hills of California with a broken heart a year ago. Then a mysterious stranger tries to sabotage the competition. Diana and Darcy soon find out that the past is quickly catching up with them – and it's about to turn their lives upside down!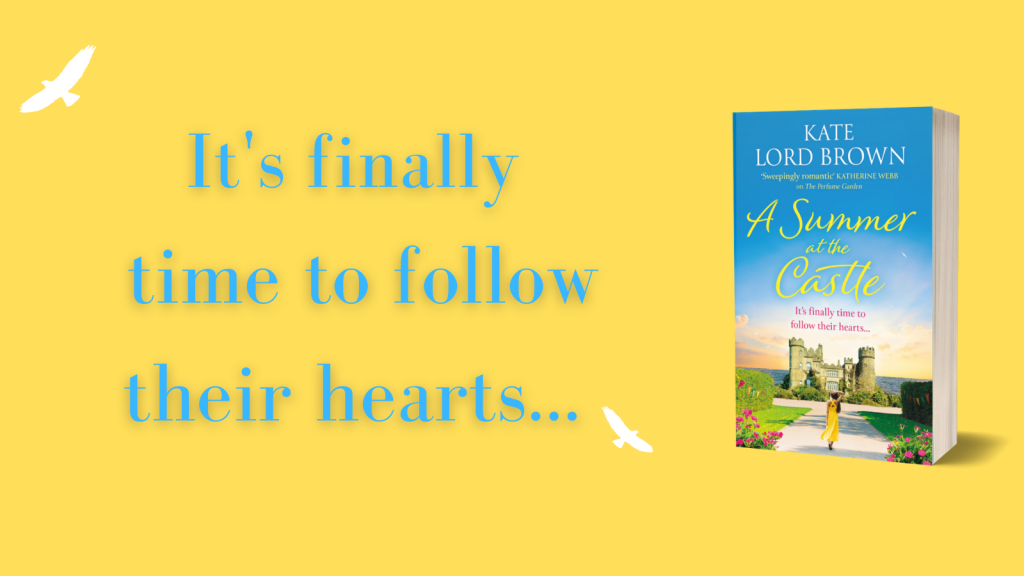 FIRST 500 WORDS OF A SUMMER AT THE CASTLE
STRAWBERRIES FOR BREAKFAST
'Tell me what you eat, and I'll tell you who you are.'
Jean Anthelme Brillat-Savarin
Chapter 1
Kenmare, Ireland
Present Day
The place where her mother had been found sprawled beneath the apple tree could not be seen from the road. The spot was shielded by dense foliage, glimmering in the August morning light, fresh from the rain. So many greens, Darcy thought, leaning her head against the cool glass of the bus window, craning her neck to see the last of the orchard. All she saw was a blur of leaves beyond the stone walls, and a double rainbow leading her home to Kenmare Bay. The boughs of the apple trees were laden still, speckled with deep red fruit. No wonder it took so long to find her. Darcy shook the last strawberry from the brown paper bag into her tanned hand, bit into it. The bus wove along the silver ribbon of the coast road, overtaken from time to time by Porsches and gleaming four-by-fours speeding towards Castle Dromquinna to sample the famous lunchtime tasting menu.
'What were you thinking? Climbing trees at your age,' Darcy had said, when her mother's call woke her a couple of days before. She remembered making camps in the orchard as a child, white sheets draped over low branches glowing gold with lantern light at sunset, the smell of sausages cooking over a wood fire.
'I'm only sixty-five, plenty of tree-climbing years left in me yet,' Diana said, the transatlantic line crackling. 'I was reaching for an apple, that was all. Such an apple. The most luscious, shiny red apple, just out of reach. I slipped and fell, simple as that.'
'And what if no one had found you? I heard, you know. You were half dead they said, stretched out under the tree like a corpse.'
'Well they did find me, didn't they, thanks to Conor's three-legged hound.' Diana had broken off to shout instructions to someone in the kitchen. 'It's a grand crop this year. Come home, Darcy,' she said. 'Please, I need you.'
'In the kitchen?'
'Not exactly. Conor's back now. I'll explain once you get here.'
Darcy reached across and rang the bell as the entrance to Castle Dromquinna's driveway appeared on the road ahead. 'Would you stop here for me? Thank you,' she said, dragging a large cerise suitcase along the gangway. She swung the case out and jumped down to the verge, her silver Converse splashing in a puddle iridescent with oil. The bus pulled away and she stood for a moment with her back to the Castle, letting the silence seep into her, remembering. She lowered her white Ray-Ban Wayfarers from her dark hair and waited. It smelt like she remembered, yet everything seemed changed. Or is it me that's changed? A breeze toyed with the hem of her white sundress, and she felt the hairs at the nape of her neck rise. She lifted the collar of her denim jacket and glanced …
BUY LINKS
Bookshop.org https://uk.bookshop.org/books/a-summer-at-the-castle/9781398704343
Waterstones https://www.waterstones.com/book/a-summer-at-the-castle/kate-lord-brown/9781398704343
Amazon: https://www.amazon.co.uk/Summer-Castle-Kate-Lord-Brown/dp/1398704342/ref=cm_cr_arp_d_product_top?ie=UTF8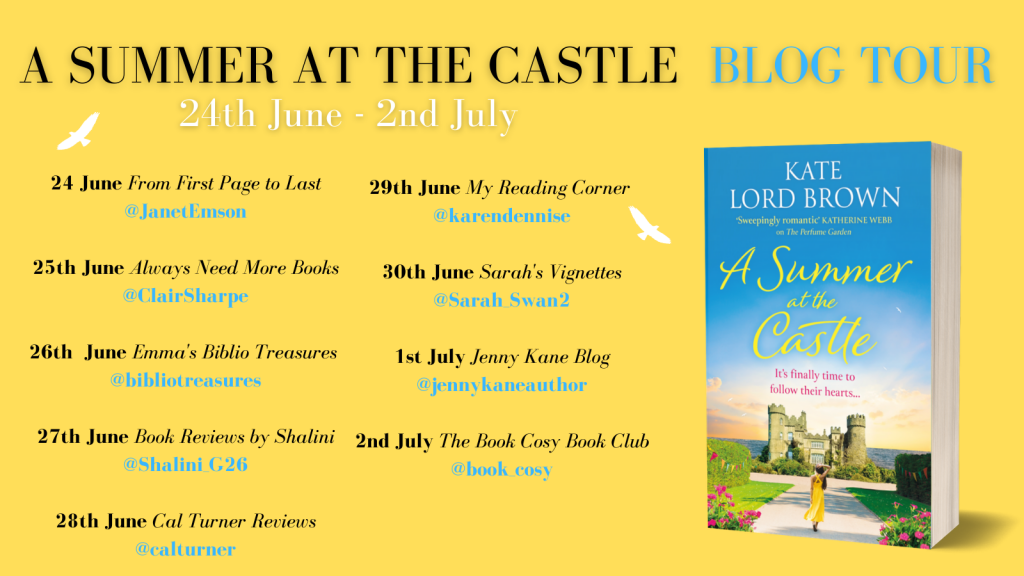 BIO
Kate grew up in a wild and beautiful part of Devon, and was first published while at school. After reading Philosophy at Durham University, and Art History at the Courtauld Institute, she worked as an international art consultant, curating collections for palaces and embassies, and she was elected a Fellow of the Royal Society of Arts. In 2000 Kate and her husband left their careers and home in London behind to follow the dreams of a lifetime – they travelled round the world and relocated to Valencia, Spain; there he learnt to fly, retraining as a pilot and Kate began to write full time.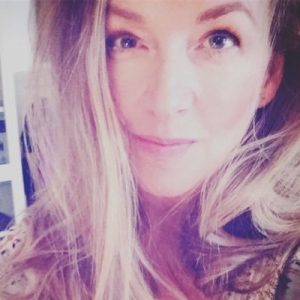 Kate was a finalist in ITV's The People's Author competition, and won the regional BBC International Radio Playwriting Competition. She has a MA in Creative Writing, and 'The Perfume Garden', her US debut, was inspired by the years she lived in Spain. It was shortlisted for Romantic Novel of the Year by the RNA and last year Kate was awarded a Highly Commended in their Elizabeth Goudge Trophy contest.
Kate gained a MA in creative writing from the Manchester Writing School. Her novels have been translated into many languages, and have been top ten bestsellers in the US/Canada, UK, Germany, Norway and Spain. Kate wrote the first book club column in the Middle East for two years, and has published journalism for the Daily Telegraph, Good Housekeeping and Conde Nast Traveller on everything from writing and expat life, to Arab horses, perfume and Japanese festivals.
After many years living overseas, Kate has recently returned to the south-west where she lives on Exmoor with her family and a menagerie of animals rescued in the Middle East.
Find out more at www.katelordbrown.com
Follow @katelordbrown on Insta and Twitter
Many thanks to Kate for sharing her opening lines today.
Happy reading, 
Jenny x