This week I am delighted to be welcoming former Imagine 'Novel in a Year' student, friend and fellow author, Morwenna Blackwood, to my blog to share the 'Opening Lines' from 
Glasshouse.
Over to you Morwenna…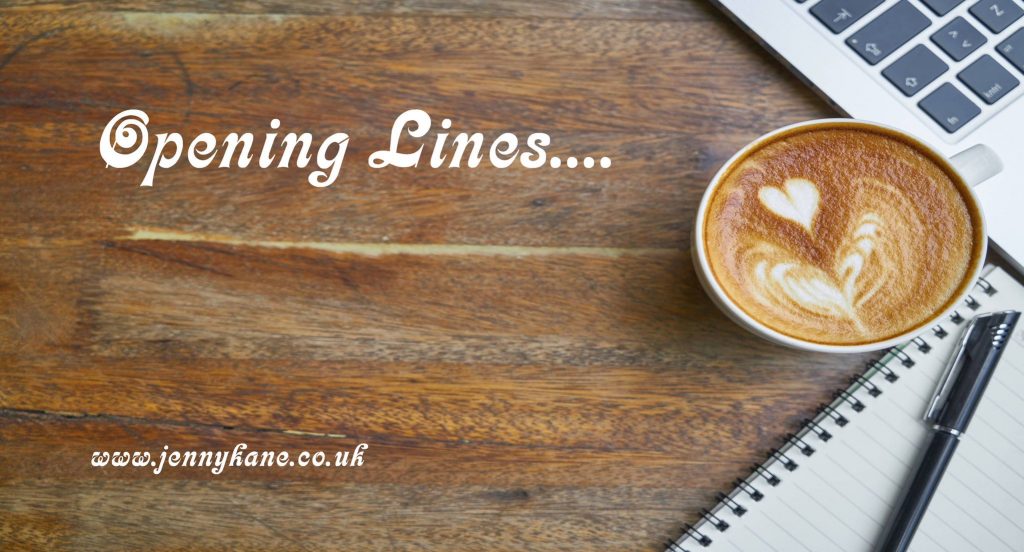 Thanks for having me again, Jenny!
Glasshouse is my second thriller. It stands alone as a story, but is part of the series that began with my debut novel, The (D)Evolution of Us. I have seven books in the series planned, and they run alongside, rather than follow on from, each other. I wanted to capture a point in time, and explore its events through the eyes of interconnected people.
BLURB
From the Hippocratic Oath (translated By WHS Jones):
Now if I carry out this oath, and break it not, may I gain for ever reputation among all men for my life and for my art; but if I break it and forswear myself, may the opposite befall me.
Psychiatrists, Drs Whittle and Grosvenor, have dedicated their lives to helping their patients, but their approach, and the complications it reveals, lead them into relationships that harm not only themselves.
As their lives entangle, both men find that doing "no harm" is not as cut-and-dried as they perceived.
Can the patients in their care really trust them? Or are more sinister motives at work?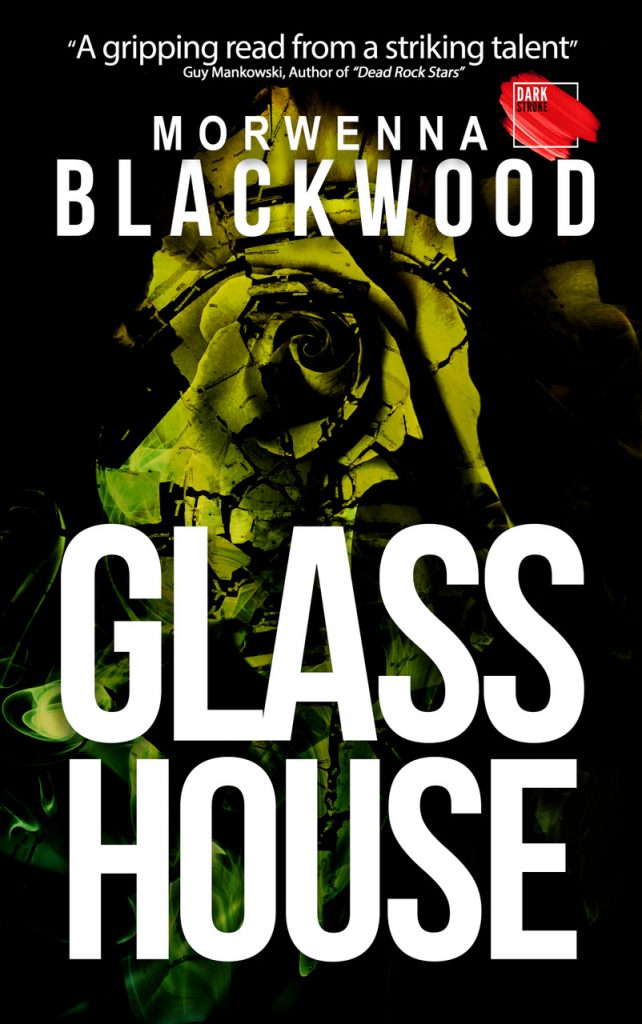 FIRST 500 WORDS
Prologue
Spring 1999
Julia
I hit the brakes. There's a couple crying on the pelican crossing outside the hospital. I miss them by inches. The man holds the woman back when she starts screaming at me; maybe he's seen the state of my face. Once he's pulled her clear of the road, I stamp on the accelerator, and abandon the car in the ambulance bay.
A few of the smokers outside the main entrance scowl and shout things at me, but I barely register them and push my way through to the big plan of the hospital that takes up most of the wall in the reception area. I scan the list of wards for the one Sasha told me Elizabeth is in, locate it on the map, and run down the corridor.
I'm not worried that I'm causing a scene – I figure that people will think I'm a desperate relative trying to make it to a dying loved one in time – so I don't stop running until I reach the ward. I stand in the crowd of people around the nurses' station and look for her name on the board; I can't believe my luck: she's tucked away in the far corner, with the curtains closed around her bed. Hiding in plain sight, I rush down the ward to her bed, check there are no doctors in with her, and slip behind the curtain.
Elizabeth looks tiny in the bed, like a child. I note that her hair is dark. She is lying down, and I can't see her face. There are tubes and wires attached to her, and a monitor is beeping steadily. My hands are clenched, and I'm suddenly aware that they're sweating. I approach the head of the bed. Elizabeth's eyes are closed, and she is breathing regularly. I presume 3she's asleep – if she was in an induced coma, she'd be in a more secure ward, surely.
I stand there, running my fingers across my damp palms, looking at her. She's pretty – that's evident even under the oxygen mask. I consider pulling all the plugs out of the wall but check myself – the monitors will be alarmed. I try to remember all the episodes of Casualty I've seen. I sit down in the inevitable uncomfortably upright chair next to her bed, absentmindedly moving the spare cushion that was on the seat, onto the moving table thing that holds a dry plastic tumbler, and a jug of water. I sit like this for some minutes before the obvious occurs to me. This whole situation started with her. If Erazmus hadn't met her, I would not have lost my baby. I stand, pick up the cushion, pull the mask from her face, try to commit her features to memory, and using both hands, I press the cushion into her face.
Autumn 1998
Lizzie
The patterns, the symbolism – it's like a code that I'm beginning to decipher. I sketch the moments that seem important, in the hopes that one day…
***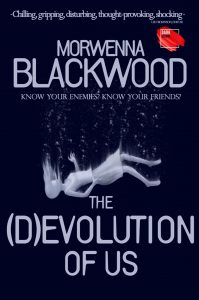 Here are my buy-links…
mybook.to/devolution for The (D)Evolution of Us
mybook.to/glasshousenovel for Glasshouse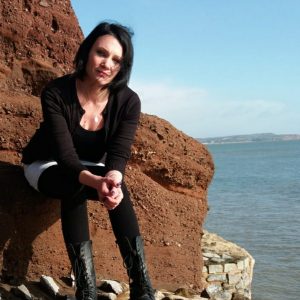 BIO
When Morwenna Blackwood was six years old, she got told off for filling a school exercise book with an endless story when she should have been listening to the teacher/eating her tea/colouring with her friends.  The story was about a frog.  It never did end; and Morwenna never looked back.
Born and raised in Devon, Morwenna suffered from severe OCD and depression, and spent her childhood and teens in libraries.  She travelled about for a decade before returning to Devon.  She now has an MA in Creative Writing from the University of Exeter, and lives with her husband, son and three cats in a cottage that Bilbo Baggins would be proud of.
Morwenna is the author of best-selling psychological thriller, The (D)Evolution of Us, and her second novel, Glasshouse, also published by darkstroke, is released today.
When she is not writing, Morwenna works for an animal rescue charity, or can be found down by the sea.
She often thinks about that frog.
Here are my social media links and website…
www.morwennablackwoodauthor.com
www.amazon.com/author/morwennablackwood
www.facebook.com/morwennablackwood
Instagram: morwennablackwood_
Twitter: MorwennaBlackw1
Many thanks for sharing your opening lines, Morwenna.
Happy reading,
Jenny xx