I'm delighted to welcome author, and fellow member of the Exeter |Author's Association, Victoria Dowd, to my site today, to share the Opening Lines from her forthcoming novel, Body on the Island.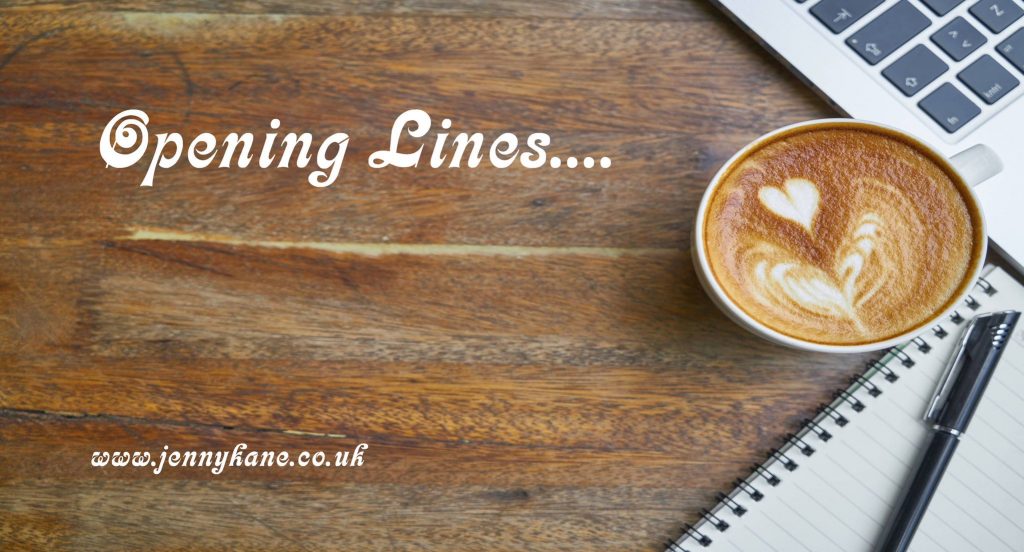 Blurb
An uninhabited island.
Ten stranded strangers.
No way to escape.
Ursula Smart (not her real name), realising therapy alone cannot teach her how to survive this life, is determined to make some changes. She signs herself up for a survival course — along with her mother, aunts Charlotte and Mirabelle and Bridget.
But the promised gentle weekend of foraging and camping in the Outer Hebrides swiftly turns into a desperate battle for survival.
Their boat capsizes. Washed up on an uninhabited island, the Smart women face starvation, freezing conditions and — worse — no Wi-Fi.
Then the murders begin.
Someone is killing them off one by one. Will the Smarts escape or will they be next?
A DARKLY COMIC GOLDEN AGE MURDER MYSTERY
Victoria Dowd's brilliant whodunnit is perfect for fans of Agatha Christie, Anthony Horowitz, Faith Martin and Stuart Turton.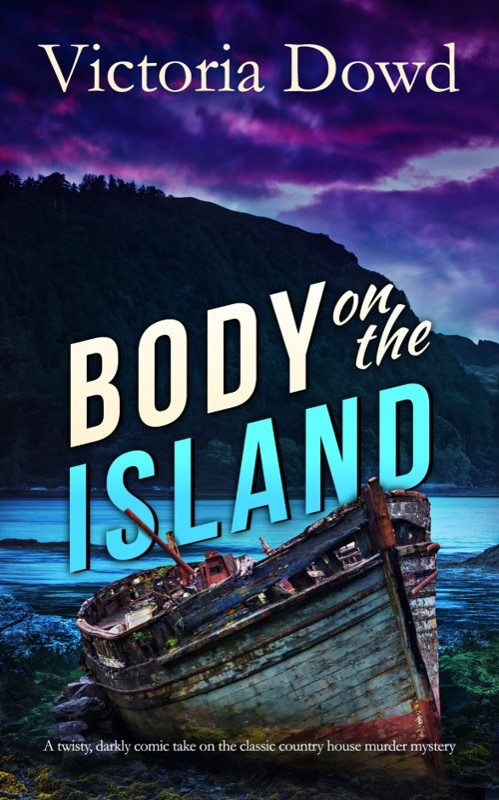 FIRST 500 WORDS
As I'm drowning, I see my Dad's murdered eyes below me. They are wide in warning. I hear his voice below the waves. 'Do not come over to this side. There is nothing good here, Ursula. Stay. Stay alive.'
'Stay alive,' I call back. 'Stay alive.'
'I'm trying!' It's not Dad who answers but Mother's voice shouting back at me, her mouth filling with icy saltwater, before she is thrown out from me on another high wave.
'Don't die!' I shout.
'That had occurred to me.' Her eyes are wide like Dad's. She spins out from me as if she's been carelessly thrown away.
'Mother!' I scream. 'Hold my hand.'
She reaches and grabs me. We are so small among this broken sea. The freezing spray pits my skin.
'Ursula,' Mother shouts. 'Stay with me!' Always a command. She scans the mineral black waters quickly. 'Charlotte?' Her mouth is wide but the sound is washed away in another wave.
I see a hand rise up across the bow of the listing boat. Aunt Charlotte's fist, strong and capable above the waves.
'Mirabelle?' Mother calls.
No response.
'Mirabelle?'
There are heads floating all around, rising high on the waves before plunging down fast, rollercoastered against the wet shale sky. The water is bitter, and I'm pushed under again. The cold shocks my head as if I'm being baptized in ice water. I can't feel or move my limbs, yet I'm moving so fast that my eyes, raw with burning salt, are unable to process the changing snapshots of sky and water. I catch a glimpse of Mother's face again, her eyes are ripe with fear.
Somewhere in another great swell, I lose Mother's hand.
'Mother? Mother? Mother!'
I am that lost child in a crowd again, feeling her hand slip from mine.
I'm falling.
I hear screams and see the faces of my other travelling companions full of panic. They don't seem to see me. I lock with two bewildered eyes for a moment. A woman's, sea-green and two perfect mirrors of the water. Her head turns before I can make out the face. Then the hands grab her.
I'm thrown high again by another wave.
The hands are on Green Eyes' shoulders, making their way spider-fast to the crown of her head. Her eyes are wide and pleading now. Fear, desperation reflect on their surface. Then the thin-boned hands push down on her delicate head and the green eyes disappear beneath a spume of white water. Her small hands reach up and twist with tiny dancer's fingers.
Whoever reaches out and pushes the woman down again has their back to me.
She struggles free for a moment, her mouth gasping above the water, her head tilted back against the waves. The mouth lingers open as if caught on a word that is instantly drowned out. Her head is forced below once more.
In that moment, it's as if I'm looking at them from the other side of a window. I…
***
If you would like to preorder your copy of Body on the Island, you can find it via all good book retailers including
Amazon UK https://www.amazon.co.uk/dp/B08W9F5ZKC
Amazon.com https://www.amazon.com/dp/B08W9F5ZKC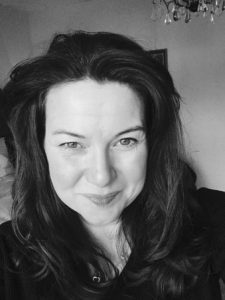 Bio
Victoria's novel, Body on the Island, will be published on 23rd February. It's the sequel to her debut novel, The Smart Woman's Guide to Murder, which was published in 2020 by Joffe Books and was Classic Mystery's Book of the Year. It is also a finalist in The People's Book Prize.
She is an award-winning short story writer, winning the Gothic Fiction prize for short fiction in 2019 and was runner up in The New Writer's writer of the year award. She has been short listed by Writers' Forum and long-listed for The Willesden Herald International Short Story Competition. Her work has been published in various literary journals, including Aesthetica: A Review of Contemporary Artists; Between These Shores Literary and Arts Journal; Dream Catcher magazine; and Gold Dust.
She also writes the Adapting Agatha series on her blog which can be found at https://victoriadowd.com/ . She has spoken at various literary festivals about Agatha Christie.
Victoria is originally from Yorkshire and graduated in law from Cambridge University. She was a criminal defence barrister for many years until finally hanging up her wig for more fictional crimes.
Website https://victoriadowd.com/
Twitter https://twitter.com/victoria_dowd
FB https://www.facebook.com/profile.php?id=625505478
Instagram https://www.instagram.com/dowdvictoria/
***
Many thanks for popping by with your fabulous opening lines, Victoria.
Happy reading everyone,
Jenny xx