There are only 10 days to go until
is published!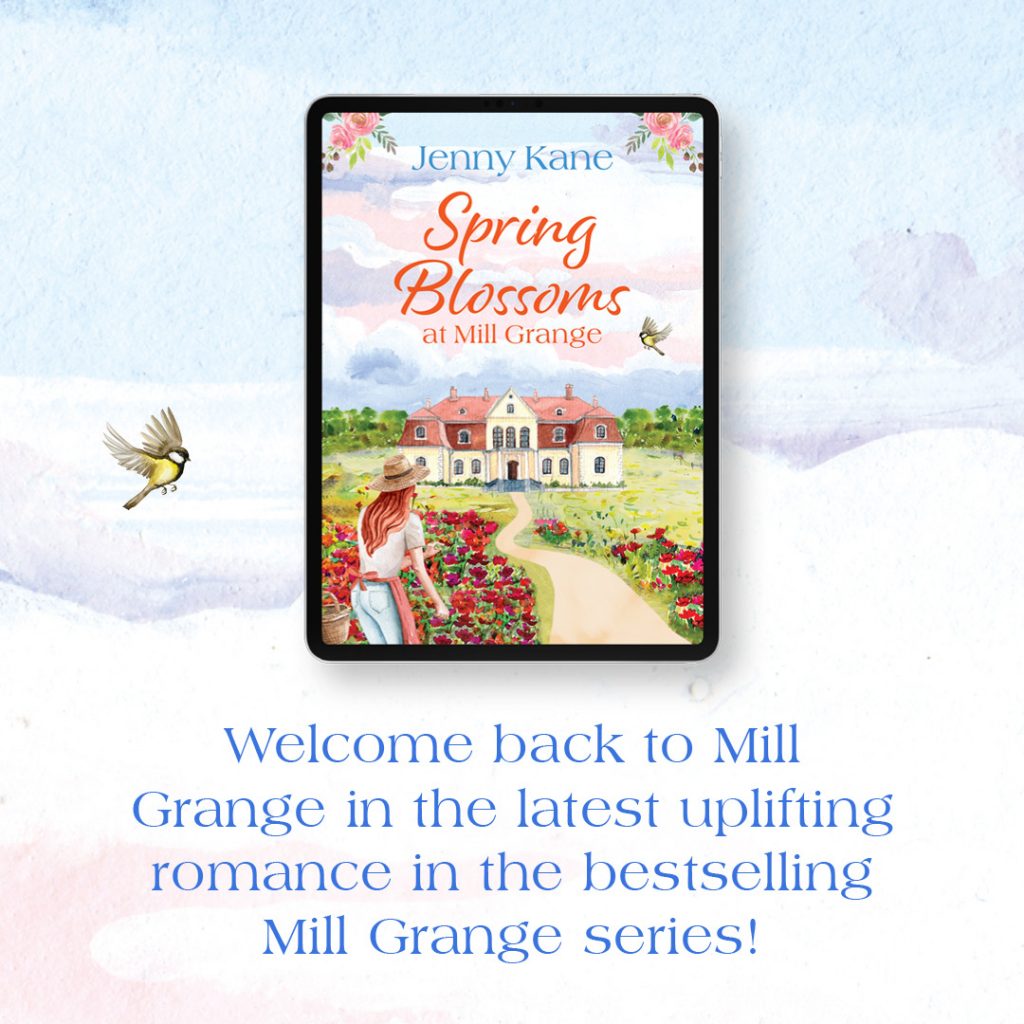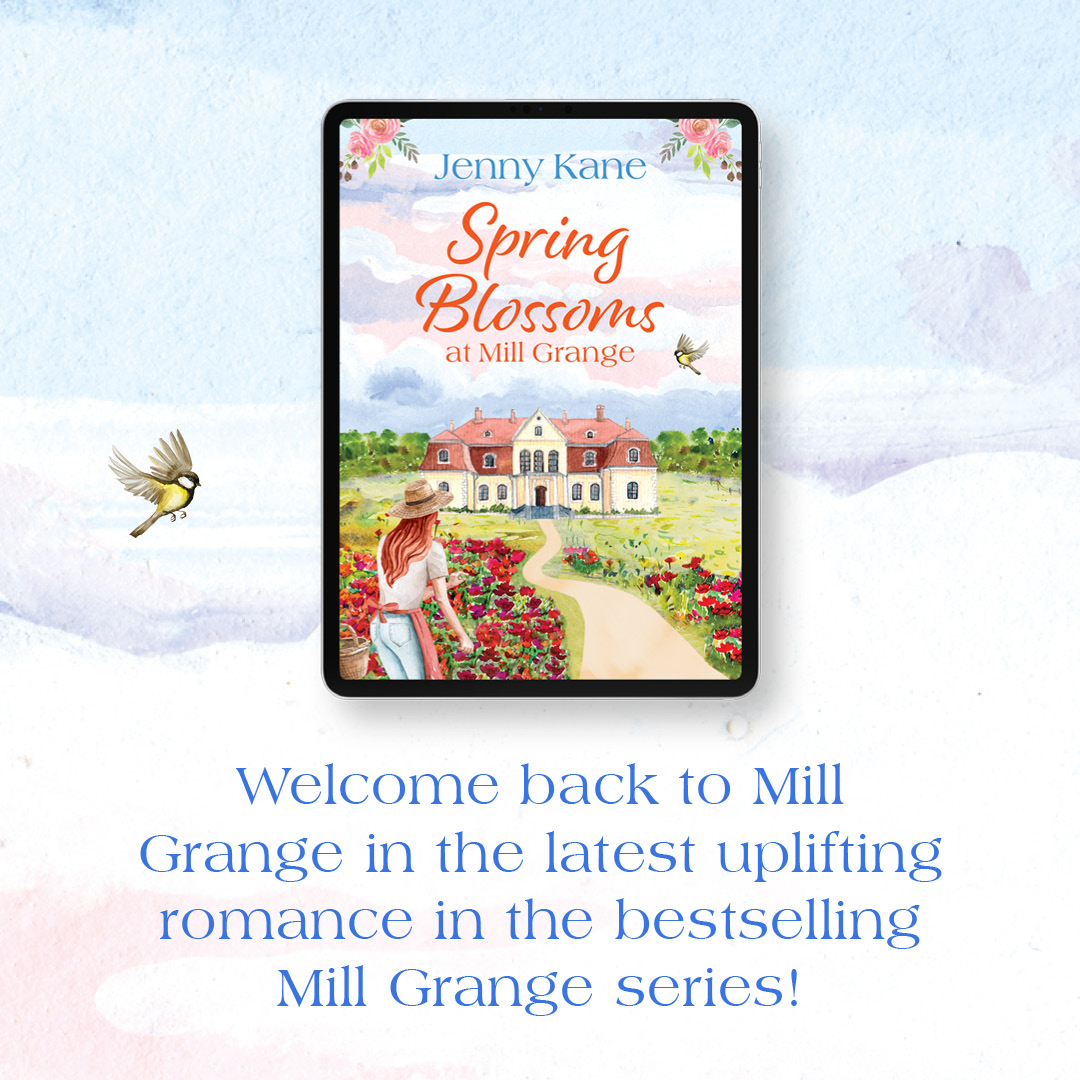 Blurb
Helen Rogers has been lying to herself over her feelings for Tom since the moment they met. And for good reason; not only are they colleagues, working together with the archaeology groups at Mill Grange, but her sabbatical is almost over and she'll soon have to return to Bath.
Tom Harris knows he's falling in love with Helen. How could he not? She's smart, kind and great with his son Dylan. But with his ex-wife suddenly offering him a chance to spend more time with Dylan, and the staff of Mill Grange about to host a wedding, everything else has to be put to one side. Even his feelings for a certain archaeologist.
As Helen's time at Mill Grange runs short, the two are forced to consider what matters most…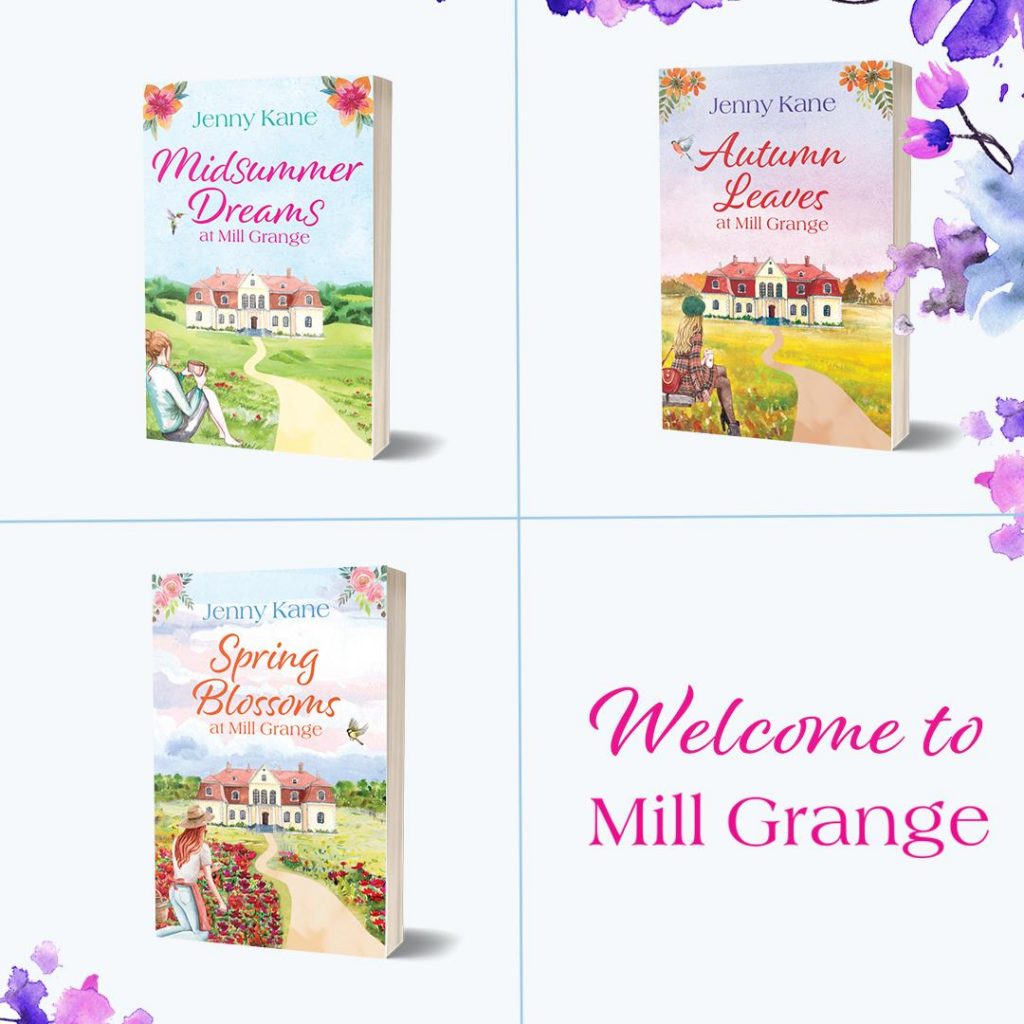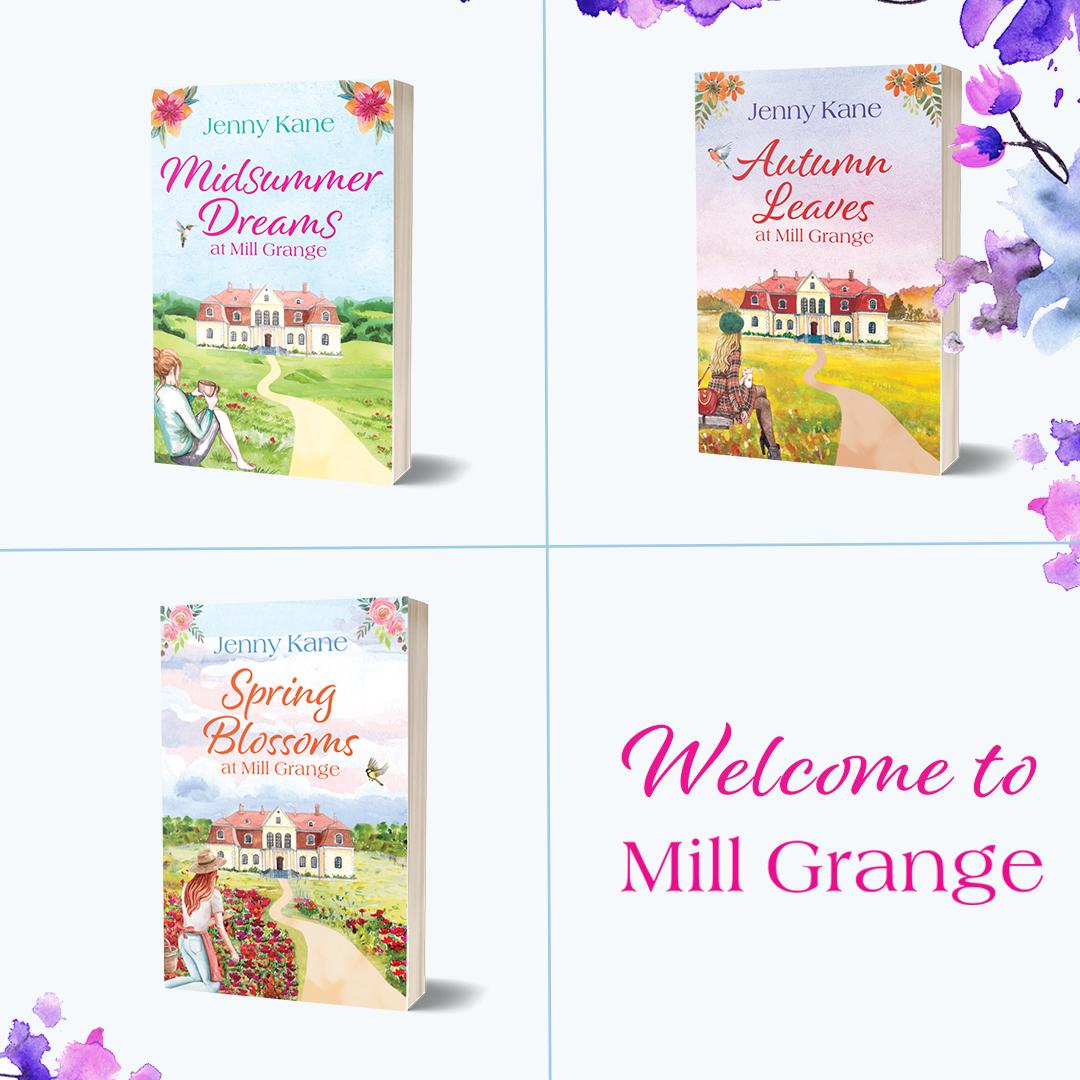 To celebrate the launch on the 4th March, I shall be doing a live reading on Facebook, sharing the novel's 'Opening Lines' here, as well as asking my lovely readers to share their own springtime photographs and memories via Twitter and Facebook.
I'm so excited about the publication of this novel – and I have to confess to being rather overwhelmed by the fabulous pre-release reviews. Here's just one of them-
"Don't you just love a book that's sweeps you away from where you are and transports to a sunnier happy time. Well this book is the perfect escape. Curl up and enjoy. This romantic comedy. I loved it."
For now- here is an exclusive peep between the pages of Spring Blossoms…
Extract
Tom's insides clenched as he stepped out of Mill Grange's backdoor and saw his ex- girlfriend's Mini pull up outside of the old butler's quarters.
'Sue?'
Having expected the vehicle he'd heard, crawling up the drive, to be the supermarket delivery van, Tom experienced a sense of foreboding. Sue turning up unannounced anywhere was never good news. Unannounced on a week day, at a time when she was normally at work, was even worse.
'You've landed on your feet here, haven't you?' Sue slid out of the car and eyed the side of the manor house.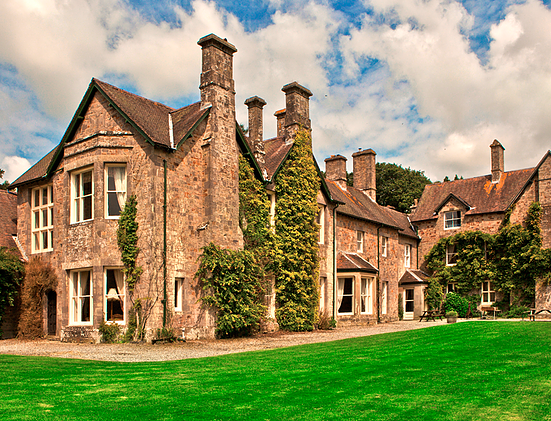 Biting the inside of his cheek to prevent himself saying something he'd regret, Tom peered over Sue's head, hoping the groceries would arrive, and therefore legitimately take him away from her. 'Why are you here? Is Dylan alright?'
'He's at school.'
'I didn't ask that, I asked if my son was alright.'
'Don't snap!' Sue tucked a strand of bright pink hair behind her ear. 'Dylan is fine.'
Exhaling with a rush of air, Tom dug his hands deep into his trouser pockets. 'I'm at work, Sue, what do you want?'
She gave him a dazzling smile that immediately put Tom even more on his guard. 'I thought you worked outside?'
'Your point is?'
'You were inside. I saw you come out of the backdoor.'
'I was doing some paperwork while waiting for a grocery delivery for our caterer, if you must know.'
Sue sneered. 'Hardly the hot shot archaeology tutor now then.'
'Oh for goodness sake, Sue. Just tell me what you want and go home.' He checked his watch. 'You'll need to get back to collect Dylan from school at three.'
'Three-fifteen, actually.'
'Sue!'
'Yeah, okay.' She shuffled her trainers on the gravel. 'I wanted to talk to you about Dylan.' She raised her hand fast to calm his repeated enquiry as to their son's welfare. 'He is fine, I promise. Whatever our differences, I've never for a moment doubted that you love our boy.'
Taken aback, Tom said, 'Right, well yes. Good. So, what about Dylan?'
'He's growing up fast. Every day he gets more inquisitive, brighter. He's a clever boy.'
Pride lit Tom's eyes. 'He is. We were talking about dinosaurs again on Sunday. I'm not sure there's anything he doesn't know about them.'
'Well that's just it you see.'
'Dinosaurs?'
'No! School. Look.' Sue opened the bag she'd slung over her shoulder and extracted a letter.
Reading it, Tom's face shone with pride. 'Accelerated reader's scheme? That's fantastic.'
'Honestly Tom, I had a little cry when Dylan wasn't looking. The thing is…'
Reeling from the fact his ex was admitting to having an emotional response to something, Tom pushed, 'What's the thing, Sue?'
'There's going to be a parent's evening at his school soon. Then there'll be loads of other things. Events that we haven't had to deal with before. School concerts, nativity plays, parent assemblies and all that.' Continuing to stare at her feet, rather than at him, Sue scuffed a line in the gravel with the toe of her trainer. 'I don't think you should miss out on those things just because we aren't together.'
'Really? You mean it?'
'Yes.' Sue checked her watch. 'Like you said, I can't hang about now, but I want to talk to you without Dylan being around. Do you think we could do a proper meeting? We've never talked about access and stuff.'
'I wanted to, but you—'
'I know.' Sue rolled her brightly painted fingernails into fists and pushed them into her jacket pockets. 'But if Dylan is going to have a better life than we've got, we need to start putting him first.' Catching one look at Tom's expression, she hastily added, 'I need to start putting him first.'
Knowing how much it would have cost her to admit that she might not always have done so, Tom relented. 'He's at a decent school, he's settled in and doing well. You've got a nice home for him. Rents a bit steep but—'
'Yeah, sorry about that.'
'I don't mind as long as Dylan is happy. But I would like to see him more often, and I'd definitely appreciate you adding my number to the school contact list.'
'So, can we meet for a drink and a decision-making session soon?'
'Yes.'
Tom was about to ask about suitable times when the supermarket van lumbered into sight. 'I'm sorry, Sue, it's a bit all hands to the pump today. Our caterer's husband is sick and—'
But Sue had stopped listening. 'I must go. If I get stuck behind a tractor between Upwich and Tiverton, it could take an hour to get back. I'll text you.'
By the time the van driver had parked, Sue's Mini was hurtling away, leaving Tom torn between elation at the prospect of seeing his son more often, and suspicion that his ex was up to something…
***
If you'd like to buy Spring Blossoms at Mill Grange, you can find it from all good paperback and ebook retailers, including-
Happy reading,
Jenny x