It's less than a month until the third novel in my #thepottingshed series is published!
Misty Mornings at The Potting Shed continues the story of Maddie, Sabi, Jo, Sara and the expanding team at The Potting Shed garden centre.
While the story carries on from where Frost Falls at The Potting Shed and Bluebell Season at The Potting Shed left off, it can also be read as a standalone novel.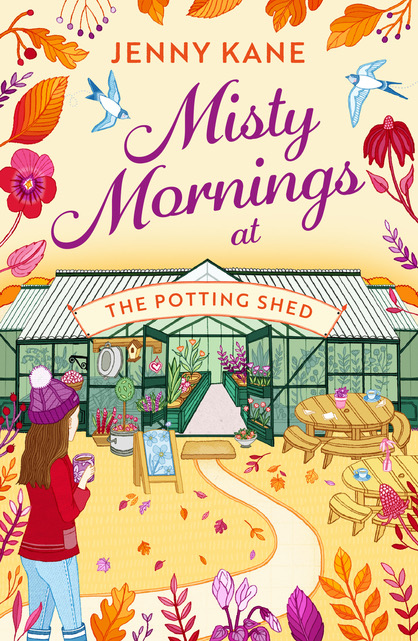 Here's the blurb…
Don't miss out on the third lovely book in the brand new series by #1 Kindle bestselling author Jenny Kane.
Welcome back to The Potting Shed! As Maddie and Sabi re-open the doors of their family-run garden centre. Business is booming, and it's time to give back to the community that has kept The Potting Shed afloat, by opening the Forget-Me-Not dementia café.
But, as the doors to the café open, Sabi is offered the chance of a lifetime, that could take her away from The Potting Shed for weeks, café manager Jo's frail, elderly mother is taken ill, and Maddie's partner, Ed, takes a job in a faraway city just when Maddie needs him more than ever. A new member of staff is desperately required – who will join Sara, Jo and Ivan as the busy autumn season fast approaches?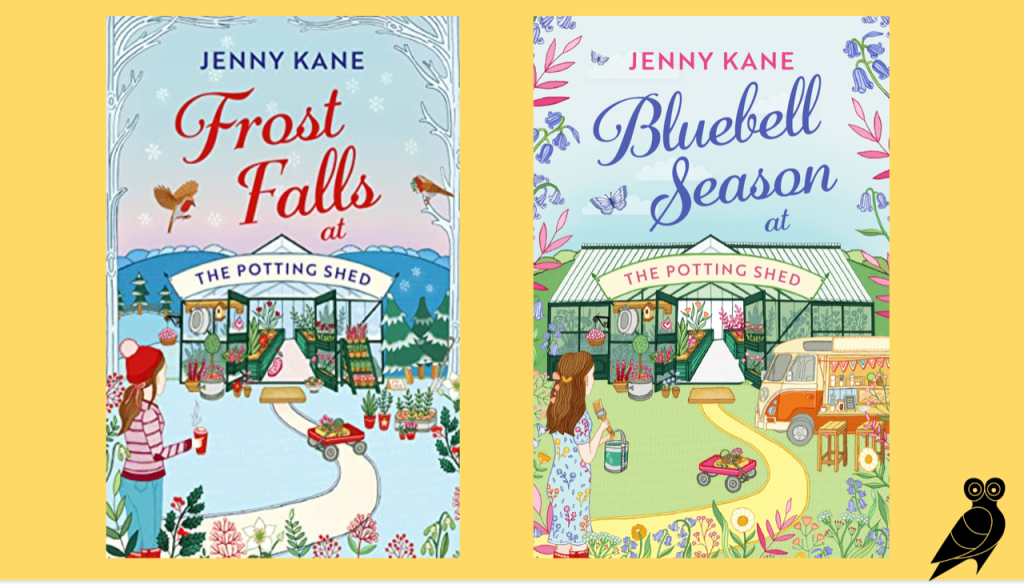 Here's an extract to whet the appetite: Jo and Maddie are tidying the new Forget-Me-Not café – and Maddie's niece, Jemima – commonly known as Jem – has had a brilliant idea…
'You know your niece is a genius, don't you?'
Maddie hadn't taken more than a single step into the café when Jo announced Jemima's brilliance across the room.
'Of course she is.' Maddie's eyes twinkled. 'Her parents are very clever, and her aunt, well…'A giggling Jemima waved from the other side of the counter. 'Thanks, Aunt Maddie!'
'What particular act of genius has Jem dreamt up this morning?'
Jo paused in the act of collecting up stray cake crumbs with a damp cloth. 'I was chatting to Michael, mum's carer at Charlton Lodge. They're desperate for activities at Mum's care home. Jem suggested we hold a dementia café here once a fortnight or monthly. Although, obviously, if you hate the idea, then…'
'I don't hate the idea.' Maddie looked thoughtful. 'How do they work exactly? I'm guessing a small group of residents come here, we provide coffee, cake et cetera – maybe an activity of some sort? Or would it just be a change of scene and conversation over a drink?'
'I'd have to talk to Michael about that – and find out if they are even interested in the first place. But in theory, do you like the idea?'
'Very much.' Maddie beamed. 'Great idea, Jem.'
Jemima threw her ponytail over her shoulder. 'It's obvious really. This place is called the Forget-Me-Not Café. Where better to have a dementia group visit? You could get them talking about the old days and the memories would flow.'
Maddie headed to the café's till. 'Have a word with the home then, Jo.'
'I will, thanks.' Jo's smile became tight as an unsettling potential consequence of such a café group began to niggle at the back of his mind.
 Memories… what if Mum has one of her forgetful moments? What if she…?
Jemima laid a hand on her friend's baggy jumper sleeve. 'You okay? You've gone pale.'
'I'm fine.' Giving himself a mental shake, Jo waved towards the wall clock. 'Just noticed the time, that's all. In ten minutes, those doors will be open, and we haven't got the bacon and sausages started for the sarnies yet.' …
If you enjoyed that, then Misty Morning's is available to pre-order from Amazon UK, Amazon US, Kobo, Nook and Waterstones as an ebook or paperback.
You can also buy the story in audio format: Amazon UK, Amazon US.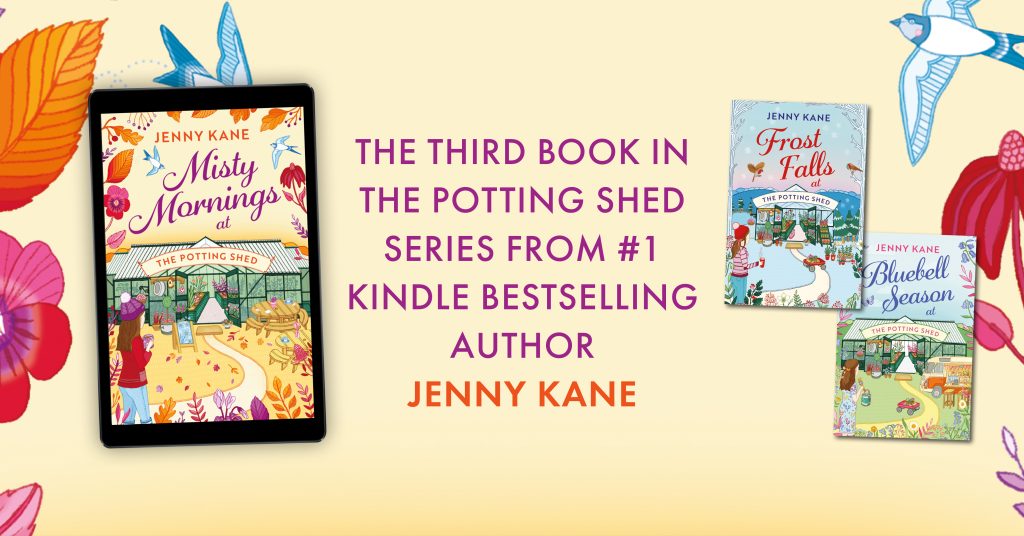 PUBLISHED ON 14th SEPTEMBER 2023
These are just two of the lovely pre-release reviews.
'Oh my, this book gave me such warm and fuzzy feelings! The friendships, love and community caring is literally the backbone of this story and it means everything! I will reread this again. I loved it. And the thought of a dementia cafe is genius! This needs to happen!'  Netgalley
'I really need to learn that "I'm just going to read a few chapters" of a Jenny Kane book always becomes "I couldn't put it down and read it all in one day". I have loved this series from the beginning and it continues to deliver heart-felt and sweet stories. …' Netgalley
Happy reading and pre-ordering!
Jenny x