I am so near to the end of drafting my second full length Jenny Kane novel, Romancing Robin Hood, that my fingers simply can't move across the keyboard fast enough. I can actually taste the words as they hit the screen. Yet, with just two chapters left to draft I've pressed the pause button.
Before I go any further and tie up all the plot threads, it's time for me to go right back to the beginning and make sure I haven't contradicted myself, or accidently changed a character's eye colour (I once read a novel where the leading lady had blue eyes at the beginning and green eyes at the end once- not good!).
Although Romancing Robin Hood is 60% modern contemporary romance, the remaining part is a Fourteenth century adventure. This is the first time I have written any historical fiction, albeit as only part of a story- or a story within a story, to be more precise. Although I am always paranoid about making factual errors within my work, this time I feel the need to be especially careful. As a result my dining table currently can't be seen beneath this lot!!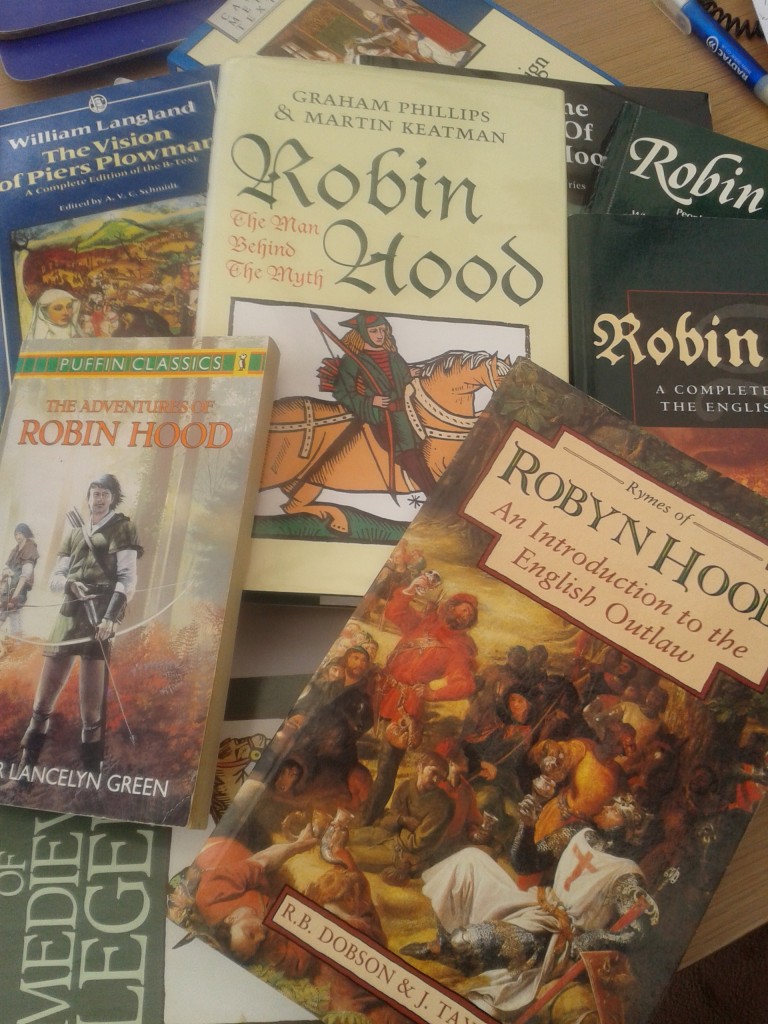 I'm in Robin Hood 'double checking my research' heaven! Ever since I was a teenager with a serious outlaw obsession, thanks to Anthony Horowitz's  wonderful Robin of Sherwood, I have been reading books about Robin Hood- an interest which took me through an A' level history project, a degree, and a Phd in Medieval ballad literature and crime!
For the past twenty years I've been looking for an excuse to go back through all of my old books and notes- and at last I have it!!
I just hope you enjoy reading about Dr Grace Harper and her medieval hero mania, as much as I'm enjoying putting it all together.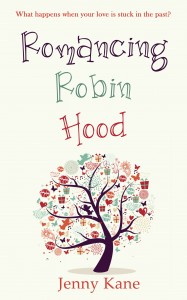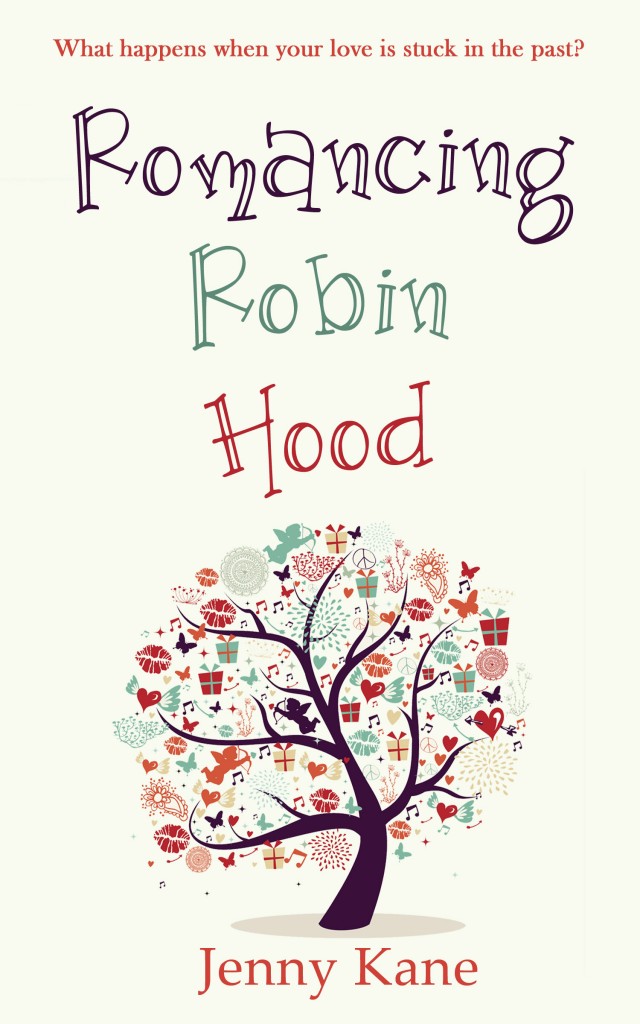 Here's the blurb for you…
Dr Grace Harper is a researcher and lecturer in Medieval History- obsessed about the legend of Robin Hood from an early age, she is in the process of writing her magnum opus- a book all about a real medieval criminal gang, who Grace firmly believes gave birth to the Robin Hood legend. She is also writing a novel about the same subject- but so far only her best friend Daisy knows what she's up to. If her Head of Department finds out Grace isn't spending her non-teaching time entirely on her text book, he will not be pleased.
Life, students, and Daisy's unexpected wedding- for which Daisy has ordered Grace to be bridesmaid- keep getting in the way of Grace's research into the life of her fourteenth century protagonist – Mathilda.
To add to her distractions, Dr Robert Franks, a new lecturer at a rival University has asked Grace to be an examiner for one of his PhD students. Grace reluctantly agrees- but only because he has access to some original documents that she hopes will take her deeper into Mathilda's world…
****
I'd better get back to it, or you'll never find out what happens next!
Happy reading,
Jenny x