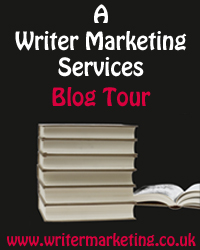 I'm delighted to welcome Kemberlee Shortland to my site today as part of her latest blog tour.
Over to you Kemberlee…
Looking for a royal prince, a rich tycoon, or a Fortune 500 exec? You won't find anyone like that in the books I write.
I'm not saying the prince, the tycoon, and the exec aren't real people, but they don't circulate in normal circles and they don't struggle like most people . . . you know, the 99%. The people who have crap jobs with crap hours, who struggle with the rent or a mortgage, who can't afford to get the car fixed (let alone being able to afford to own a car), or who have kids with problems of their own or even emotional or physical challenges. And those people who, no matter how hard they try reaching for the gold ring, usually always fall on their face . . . metaphorically speaking . . . through no fault of their own.
Let's look at my Irish Pride series —
Rhythm of My Heart is the story of a woman who's suffered sexual discrimination and physical abuse to the point of giving up her dreams of singing. He's a down-on-his-luck musician who's been trying to catch up financially so he can put his energy into his music and get noticed. She's managed to work her way up in another avenue in the music business to help struggling performers like herself, and help them avoid that 'casting couch'. He's not just a struggling musician, but as much father and brother to his only sister, so he has responsibility to her, especially when she needs help. Real people.
A Piece of My Heart is the story a palliative care nurse who gave up working to care for her dying neighbors. He's a guy working as a cataloger in a museum. She's not a doctor, and has no God complex about saving lives. She's probably the last face a dying person sees before closing their eyes for the last time. He's not a famous archaeologist, and has no ego to feed by finding the first or rarest 'whatever' in the ground. He's essentially a paper-pusher. Real people.
Shape of My Heart is the story of a woman who's skated along since her teen years, 'looking for love in all the wrong places' and taking whatever job she could to pay the rent. He's a police detective who's worked hard to get where he is, working his way up the ranks and giving up what he had to in order to earn his stripes on the job, often working those crap hours and taking the worst cases going. She's trying to get her life together, learning to make responsible decisions so she can better her life and prove she can make something of herself, but it doesn't work out the way she plans. He's gone undercover to solve a crime, one that could get him killed, including the woman he loves.  Real people. Okay, a little more real-real for the detective, but still, these are real jobs that normal people work.
What makes my ordinary characters extraordinary, and what makes readers want to read these stories, is how each character meets and deals with each challenge as it comes. We are who we are though our actions, not the figure on our bank statement, or the size of the house we live in, or the speed at which our car goes . . . or what the car looks like. A person in the real world is just as rich, or richer, by their actions.
The stereotypical rich executive is usually written as a glamorous and much-coveted mate, and the stereotypical down-on-his-luck guy with revenge in his mind is usually hunted by police. These characters fill the pages of a lot of genres, but how would we react to that same rich executive if we knew he tortured puppies in his spare time? Or how would we feel knowing that down-on-his-luck guy with revenge on his mind worked in his spare time at the local shelter, and is finding a way to save the puppies from the sadist executive?
A man is just as much a hero, if not more, if he works in a gas station, drives a Gremlin, and can just barely afford to pay his rent, as long as his actions speak for his character.
Certainly, a rich person can afford to do good things and thus bolster his/her character, but sometimes (well, most of the time, I find) the best things in life come from real struggle. A man or woman who struggles to achieve anything appreciates it more than if they can just go out and buy it. And at the end of the day, it's those people on the ground we rely on every day but who mostly go unnoticed. It's my hope that my stories give those people a high five and make them the heroes and heroines they deserve.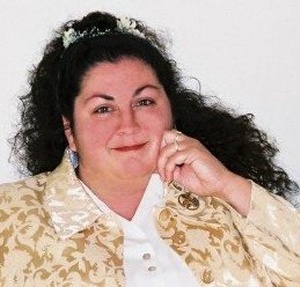 AUTHOR BIO
Kemberlee Shortland was born and raised in Northern California in an area known as America's Salad Bowl. It was home to many authors, including John Steinbeck, and for a while Jack London and Robert Louis Stevenson. In 1997, Kemberlee had the opportunity to live in Ireland for six months where she ended up meeting a man who convinced her to stay. Kemberlee is now celebrating her seventeeth year in Ireland and has been lucky to travel the country extensively, picking up a cupla focal along the way—a few Irish words.
Kemberlee was an early-reader and has been writing since a very young age, and over the years she has published many travel articles and book reviews, as well as worked some notable authors who've set their books in Ireland.
After publishing travel articles since 1997, Kemberlee saw her first short stories published, and now has eight published books to her name and half a dozen others languishing in a drawer.
Away from the computer, Kemberlee enjoys knitting and other needlecrafts, playing with her Border Collies, castle hunting, travel, reading, gardening, and cookery. One day she hopes to have time to learn to play guitar properly.
Website: www.kemberlee.com
Blog: www.kemberlee.blogspot.com
Blog: www.heartshapedstones.blogspot.com
Blog: www.hearticles.blogspot.com
Facebook: www.facebook.com/KemberleeShortland
Twitter: www.twitter.com.kemberlee
Linkedin: www.linkedin.com/in/kemberlee
Pinterest: Time suck! Not on there. But I'm sure it's only a matter of time
Amazon Author Page: www.amazon.com/Kemberlee-Shortland/e/B003C0F7C6
Smashwords: www.smashwords.com/profile/view/kemberlee
Goodreads: www.goodreads.com/author/show/2980907.Kemberlee_Shortland
Tirgearr Publishing: www.tirgearrpublishing.com/authors/Shortland_Kemberlee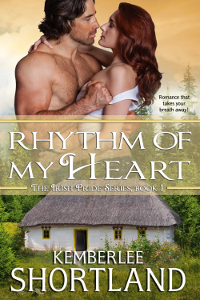 RHYTHM OF MY HEART
Irish Pride series, book one
Kemberlee Shortland
http://www.tirgearrpublishing.com/authors/Shortland_Kemberlee/rhythm-of-my-heart.htm
http://www.kemberlee.com
BLURB
Artist Representative, Eilis Kennedy, gave up a singing career so that other women could have a fair chance at having their music heard. Having suffered rejection from callous men in the industry, she thought she would get away from 'casting couch' mentality. But when she finds herself in the office of Fergus Manley, all bets are off. Disgusted by his continual come-ons and lewd invitations, Eilis is looking for 'the one' who will take her career to the next level, getting out from under Fergus's controlling thumb.
Aspiring blues guitarist, Kieran Vaughan, is looking for his big break. But after suffering near bankruptcy at the hands of an unscrupulous business partner, Kieran is left picking up the pieces. He's unsure if the debts will ever be paid or if he'll ever have a chance to do something with his music. At his whit's end, he's about ready to throw in the towel and find a full-time job with real hours.
When Eilis discovers Kieran playing in a seedy pub in Dublin's Northside, she knows he's the one rare talent she's been searching for. With her know-how and his talent, Eilis will finally get everything she's been waiting for. Neither of them count on the powerful attraction from first meeting. Eilis is so rocked by Keiran's forthright words that it sends her running. Kieran risks being arrested as he chases Eilis across Ireland.
Seeing what's happening between Eilis and Kieran, anger wells inside Fergus and he steps up his pursuit of Eilis. Refusing to let Kieran get in his way, Fergus vows to add Eilis's notch to his bedpost, whatever it takes.
Will Kieran be able to protect her?
EXTRACT
Dublin's Northside looked far different by day than it did at night. Last night's storm had been one of the season's worst. Huge puddles hampered traffic, and trash had collected in the corners of doorways and blocked the gutters. The lingering breeze was still crisp and signaled the imminent winter. Wisps of dark clouds streaked the pale blue sky but remained reminiscent of last night's tempest.
As the taxi drove through Dublin's inner city, a blur of tacky euro shops, shoddy newsagents and off-licenses, all with shop fronts that had seen better days, flashed by.
Finglas wasn't noted as one of Dublin's prime locations. This was a large blue collar suburb in a rapidly expanding city. Lack in a pride of ownership was evident, as residents struggled to make ends meet, which gave the area a rough underbelly. The Little Man Pub was a perfect example of both.
Eilis wrapped her arms around her middle, instinctively protective. Was this the compromise she must face to get where she wanted?
When the taxi slowed at a junction, she pressed herself back in her seat. A group of out-of-work young men sipping something from a paper bag spun their heads and looked at her.
Just this once, just this once, she chanted to herself.
Just this one trip to find Kieran Vaughan and that would be it. She'd never have to come back to this place ever again. She could stay safely tucked away in her D2 house for the rest of her days. She'd worked hard for that house. She deserved it. She deserved it all the more now by putting herself through this.
Long ago, Eilis had vowed never to set foot in the Northside again. But if it took this one last visit to get what she needed, it would be worth it.
The taxi pulled around the corner and the now familiar entrance to The Little Man Pub came into view. Nicotine-stained curtains were pulled across windows, reflecting the unkempt street. The façade's red and black paint was weather-faded to pink and gray. The 'M' on the sign hung askew and swung in the breeze, and the 'P' was missing altogether. Had she not been here last night she would have thought the place was shut.
She pulled some money from her purse to hand to the driver. "I'll wait fer ye, luv," he said, waving her money away. "Taxis can be hard to come by 'round here."
Eilis was suitably taken aback. "Thank you. I won't be a moment."
She swallowed hard, got out of the taxi then entered the pub.
Her eyes slowly adjusted to the dark room. The few men sitting around the bar turned their gazes in her direction. Understandably. A well-groomed businesswoman in the pub was surely a novelty. These men were long since retired, or long since employed. Their stubbled faces meant they hadn't shaved in several days, or possibly weeks. The dim light hid the worst of their unkempt appearances, but nothing could disguise their unwashed clothes. A pong in the room wafted into her nostrils, causing her stomach to lurch again.
Shoulders back, she strode to the bar.
The same man from last night stood behind the counter. He was short and pudgy with missing front teeth. His disheveled appearance made him look like one of his patrons. Had he not been behind the counter she wouldn't have been able to tell the difference.
His striped brown and white shirt had frayed cuffs and was open to mid-chest, showing a sweat-stained t-shirt underneath. His brown trousers had seen much better days and were held together not with a button or belt, but with a bit of twine looping between his belt loops, his round belly spilling over. The only thing holding up the trousers was his equally round bum. It seemed to push the waistband up in the back as his belly pushed it down in the front. The sight would have been funny if her stomach hadn't been flip-flopping.
Her voice cracked when she first spoke, but it picked up strength in her determination to make something of this horrid trek. "A-are you the proprietor?"
A broad gap-toothed grin creased the man's face and, loud enough for his patrons to hear, he said, "I'll be who ever ye want me to be, luv."
His friends burst into laughter. Eilis felt the flush rise in her cheeks. Not because she was embarrassed, but from frustration. She just wanted to get this meeting over with and she wasn't in the mood to spar.
She stood her ground. "I'm looking for the man who played guitar here last night. Kieran Vaughan. We have business. Will you please tell me where I can find him?" She looked the man in the eye, much as she could, considering she stood a good half-foot taller than him, even without her heels.
"No, miss, I doubt you have any business with himself. 'Speshly a fine lass such as yerself. Now, if ye were to come home with a real man like meself, well . . ." He left the rest unsaid, the insinuation hanging in the air.
Her gaze never wavered as she stared the little man in the eye.
"Sir," she smiled sweetly, honey dripping from her words. She leaned over the bar just enough to give him a glimpse of the swell of her breast through the opening of her blouse. "I doubt you have anything I would be interested in. Besides, you don't really want me to find out why this place is called The Little Man, do you?"
This earned the publican long oohs and sniggers from the patrons, who were now on the edges of their seats waiting to hear the disagreeable little man's response.
Obviously taken aback by such a brazen retort, the man stood gaping and red-faced at her for a moment before he got his wits about him. He winked at the men around the bar. "Oy does like me birds feisty!" That only encouraged more laughter.
Eilis could have enjoyed the banter if only the man wasn't so repulsive. All she wanted to do was meet Kieran Vaughan and get out of Finglas as quickly as possible.
When the laughing stopped, Eilis's gaze never wavered as she said, "Well?"
"Well what, loov?" he asked, wiping the tears from his eyes with a dirty bar towel.
"Are you going to tell me where to find Kieran Vaughan?" He was trying her patience, but she did her best to keep the frustration out of her voice.
Then she sensed someone step up behind her and straightened instantly. Somehow she knew it was Kieran. The feral scent of him permeated her senses and quickened her pulse. Butterflies replaced the strange ache in her stomach that had been there just moments before.
She slowly turned and looked up at the most handsome man she'd ever seen in her life. She found herself instantly speechless.
She'd seen him on stage the night before and knew he was handsome. But this close up . . . Never before had she seen such blue eyes. As she gazed into them, they changed from the light steel blue to the color of storm clouds heavily ringed with gunmetal. That he had dark brows and thick lashes only made his gaze seem more intense.
"Ye've found him, loov," said the little man, taunting her. "Now what are ye goin' ta do with him?"
The hammering of her heart and the pulsing blood in her temples blocked out the noise in the room as she looked into Kieran Vaughan's eyes. To her dismay, her knees actually quivered.
Something in the pit of her belly ached. No, something else. It was like warm melting honey running through her marrow. In that moment she longed to touch him, to brush the unruly wave of his dark hair away from his face, to feel his lips against the pads of her fingers, to . . .
When he spoke she almost didn't hear him.
"Like the man said, now that you've found me, what are you going to do with me?" His eyes sparkled with unabashed mischief.
"Anything you want me to."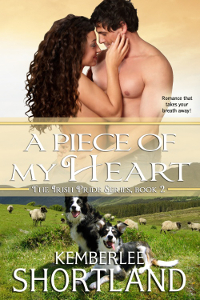 A PIECE OF MY HEART
Irish Pride series, book two
Kemberlee Shortland
http://www.tirgearrpublishing.com/authors/Shortland_Kemberlee/a-piece-of-my-heart.htm
http://www.kemberlee.com
BLURB
Mick and Kate thought they were falling in love. Kate hadn't been just the girl next door. She'd been Mick's life, and he hers. When an unforeseen force draws them apart they're left with wounds that refuse to heal. Now, ten years on, Mick's father's will should have been straightforward, except his addendum was like ice water in Mick's face.
It's essential that Mick and Kate work together to save his family's farm. Mick doesn't count on his new manager being accused of murder, and Kate doesn't expect a dangerously seductive woman from Dublin to claim Mick is the father of her child.
Kate thought she was falling in love with Mick all over again; however this newest revelation is too much for her. She is determined to finally say goodbye to her childhood sweetheart forever, but Mick has other plans for Kate's future. And none of them involve goodbye.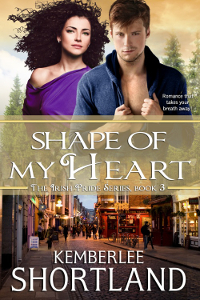 SHAPE OF MY HEART
Irish Pride series, book three
Kemberlee Shortland
http://www.tirgearrpublishing.com/authors/Shortland_Kemberlee/shape-of-my-heart.htm
http://www.kemberlee.com
BLURB
Gráinne has moved back to Dublin to get her life straightened out. She dreams of college and a better life. She's working for her brother, Kieran, in his newly reopened pub, The Blues Tavern, but the money isn't enough to support herself and pay tuition. Moonlighting at The Klub! as an exotic dancer seems to be her answer fast money.
John 'JD' Desmond is a detective working undercover in the Blues Tavern. The Klub!, owned by Jimmy Malloy, is being used as a drug front, headed by the notorious Taylor Wade. JD had intended to get Gráinne to snitch for him, but when he falls in love with her, things get complicated.
When Gráinne witnesses Jimmy's murder, she and JD are forced to go on the run until Wade can be apprehended. Wade lives up to his nickname, The Hunter, and JD and Gráinne quickly find themselves at the end of a gun and running for their lives.