After the excitement of yesterday's launch, I'm delighted to be able to announce that the Kindle version of Romancing Robin Hood is now available along with the paperback version. Members of Kindle Unlimited will also have access to my novel.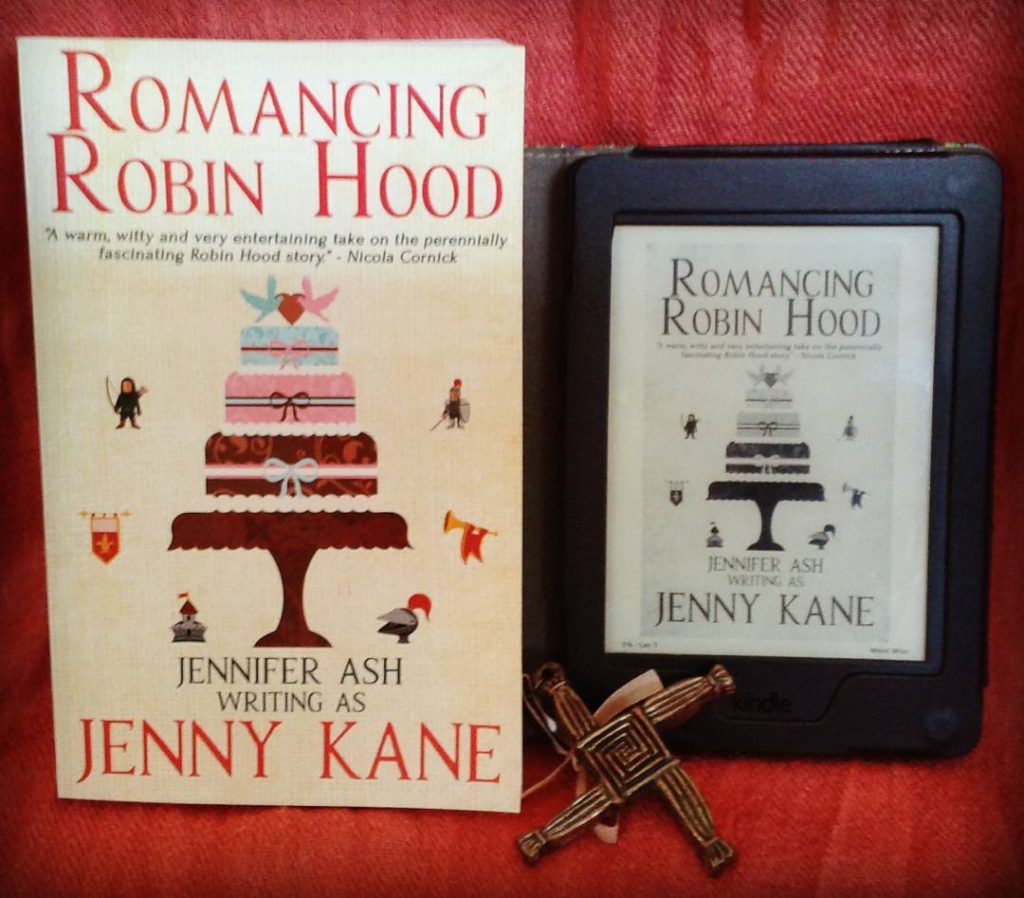 Here's the blurb…
When you're in love with a man of legend, how can anyone else match up?
Dr Grace Harper has loved the stories of Robin Hood ever since she first saw them on TV as a teenager. Now, with her fortieth birthday just around the corner, she's a successful academic in Medieval History—but Grace is stuck in a rut.
Grace is supposed to be writing a textbook on a real-life medieval criminal gang—the Folvilles—but instead she is captivated by a novel she's secretly writing. A medieval mystery which entwines the story of Folvilles with her long-time love of Robin Hood—and a feisty young woman named Mathilda of Twyford.
Just as she is trying to work out how Mathilda can survive being kidnapped by the Folvilles, Grace's best friend Daisy announces she is getting married. After a whirlwind romance with a man she loves as much as the creatures in her animal shelter, Daisy has press-ganged Grace into being her bridesmaid.
Witnessing Daisy's new-found happiness, Grace starts to re-evaluate her own life. Is her devotion to a man who may or may not have lived hundreds of years ago really a substitute for a real-life hero of her own? Grace's life doesn't get any easier when she meets Dr Robert Franks—a rival academic who she is determined to dislike but finds herself being increasingly drawn to… If only he didn't know quite so much about Robin Hood.
Suddenly, spending more time living in the past than the present doesn't seem such a good idea..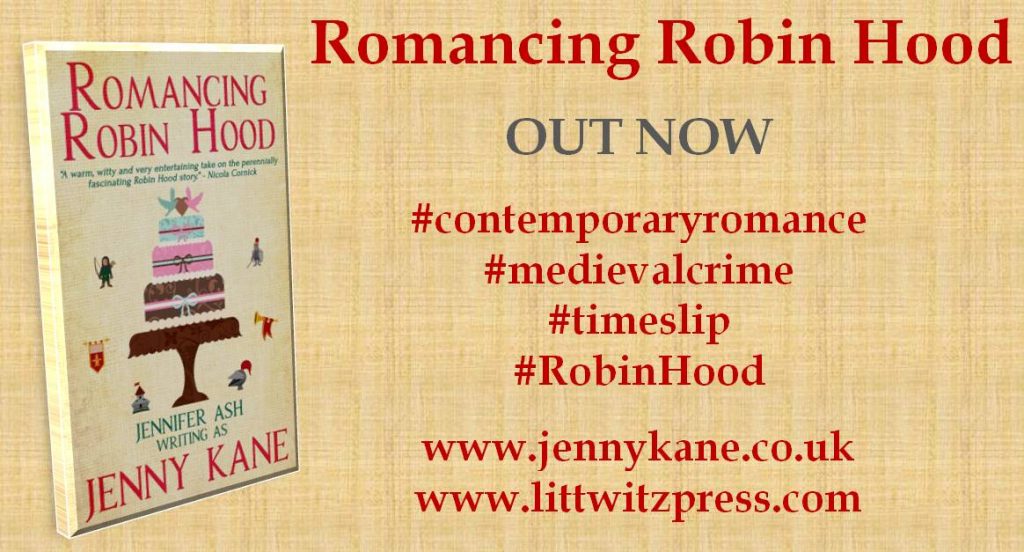 If you would like to read Grace's adventure- not to mention discover what Mathilda of Twyford gets up to in fourteenth century Leicestershire- then you can buy the new look Romancing Robin Hood from all good retailers, including…
Paperback
Amazon UK – https://www.amazon.co.uk/Romancing-Robin-Hood-Jenny-Kane/dp/1999855248/ref=sr_1_2?s=books&ie=UTF8&qid=1517319761&sr=1-2&keywords=romancing+robin+hood+Jenny+Kane
Amazon.com – https://www.amazon.com/Romancing-Robin-Hood-Jenny-Kane/dp/1999855248/ref=sr_1_1?s=books&ie=UTF8&qid=1517404290&sr=1-1&keywords=Romancing+Robin+Hood+Jenny+Kane  
Kindle
So why not treat yourself to a little something to read this weekend!
Happy reading,
Jenny and Jennifer xx