Hello!! I hope you had a wonderful Christmas- and aren't suffering too much from an over indulgence of mince pies, cream, chocolates and that 'Oh go on then' extra glass of port!!
Many of you lovely folk will have had a brand new e-reader for Christmas, and will be just itching to cram it with stories to read. Here are a few suggestions with easy find links from my Jenny Kane stable!! (If you are over 18 and fancy something a little spicier- just follow this link!)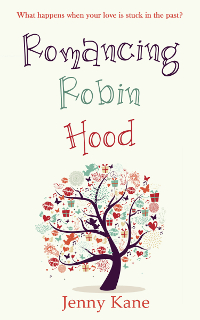 Blurb
Dr Grace Harper has loved the stories of Robin Hood ever since she first saw them on TV as a girl. Now, with her fortieth birthday just around the corner, she's a successful academic in Medieval History, with a tenured position at a top university. But Grace is in a bit of a rut. She's supposed to be writing a textbook on a real-life medieval gang of high-class criminals – the Folvilles – but she keeps being drawn into the world of the novel she's secretly writing – a novel which entwines the Folvilles with her long-time love of Robin Hood – and a feisty young girl named Mathilda, who is the key to a medieval mystery… Meanwhile, Grace's best friend Daisy – who's as keen on animals as Grace is on the Merry Men – is unexpectedly getting married, and a reluctant Grace is press-ganged into being her bridesmaid. As Grace sees Daisy's new-found happiness, she starts to re-evaluate her own life. Is her devotion to a man who may or may not have lived hundreds of years ago really a substitute for a real-life hero of her own? It doesn't get any easier when she meets Dr Robert Franks – a rival academic who Grace is determined to dislike but finds herself being increasingly drawn to…
Buy Links, Amazon UK, Amazon US
***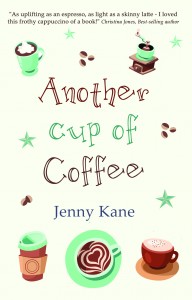 Blurb
Thirteen years ago Amy Crane ran away from everyone and everything she knew, ending up in an unfamiliar city with no obvious past and no idea of her future. Now, though, that past has just arrived on her doorstep, in the shape of an old music cassette that Amy hasn't seen since she was at university. Digging out her long-neglected Walkman, Amy listens to the lyrics that soundtracked her student days. As long-buried memories are wrenched from the places in her mind where she's kept them safely locked away for over a decade, Amy is suddenly tired of hiding. It's time to confront everything about her life. Time to find all the friends she left behind in England, when her heart got broken and the life she was building for herself got completely shattered. Time to make sense of all the feelings she's been bottling up for all this time. And most of all, it's time to discover why Jack has sent her tape back to her now, after all these years… With her mantra, New life, New job, New home, playing on a continuous loop in her head, Amy gears herself up with yet another a bucked-sized cup of coffee, as she goes forth to lay the ghost of first love to rest…
Buy links, Amazon UK, Amazon US
****
Another Cup of Christmas (Sequel to Another Cup of Coffee)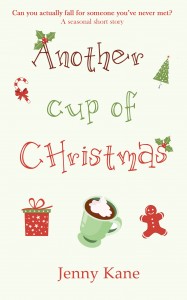 Blurb
Five years ago the staff of Pickwicks cafe in Richmond were thrown into turmoil when their cook and part-owner, Scott was involved in an accident. With help from his wife, friends and the staff at the local hospital, he bounced back.
Now Pickwicks is preparing to host a special Christmas fundraiser to thank the hospital. Pickwicks waitress Megan and Nick, the ward's administrator are put in charge to organise the whole thing. Megan and Nick's emails start out as harmless practicality but soon turn flirtatious … Can you actually fall for someone you've never met? As the fundraiser draws closer, Megan finds out that Nick is bringing someone, did she imagine the whole thing…
Buy Links– Amazon UK, Amazon US
****
Christmas in the Cotswolds (Sequel to Another Cup of Christmas- can be read as a standalone novella)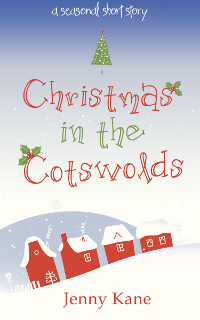 Blurb
Izzie Spencer-Harris, owner of the Cotswold Art and Craft Centre, is due to host the prestigious Cotswold Choir's annual Christmas carol concert in her beautiful converted church. Or at least she was, until a storm smashed a hole right through the chancel roof.
Days from Christmas, Izzie suddenly finds herself up to her neck in DIY, with her last dodgy workman having walked off the job. She does the only thing she can … calls in her best friend Megan to help.
Leaving Peggy and Scott to run Pickwicks Café in her absence, Megan heads to the Cotswolds for Christmas. Within minutes of her arrival, she finds herself hunting down anyone willing to take on extra work so close to Christmas. It seems the only person available to help is Joseph Parker – a carpenter who, while admittedly gorgeous, seems to have ulterior motives for everything he does …
With Izzie's bossy mother, Lady Spencer-Harris, causing her problems at every turn, an accident at work causing yet more delays, and the date for the concert drawing ever nearer, it's going to take a lot more than Mrs Vickers' powerful mulled wine to make sure everything is all right on the night …
Buy Links, Amazon.UK, Amazon.com
***
You can also find my work on Nook, and Kobo
I hope that's given you a few ideas!  I hope you enjoy the rest of the festive season with a good read or two!
Happy reading,
Jenny x