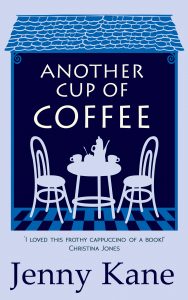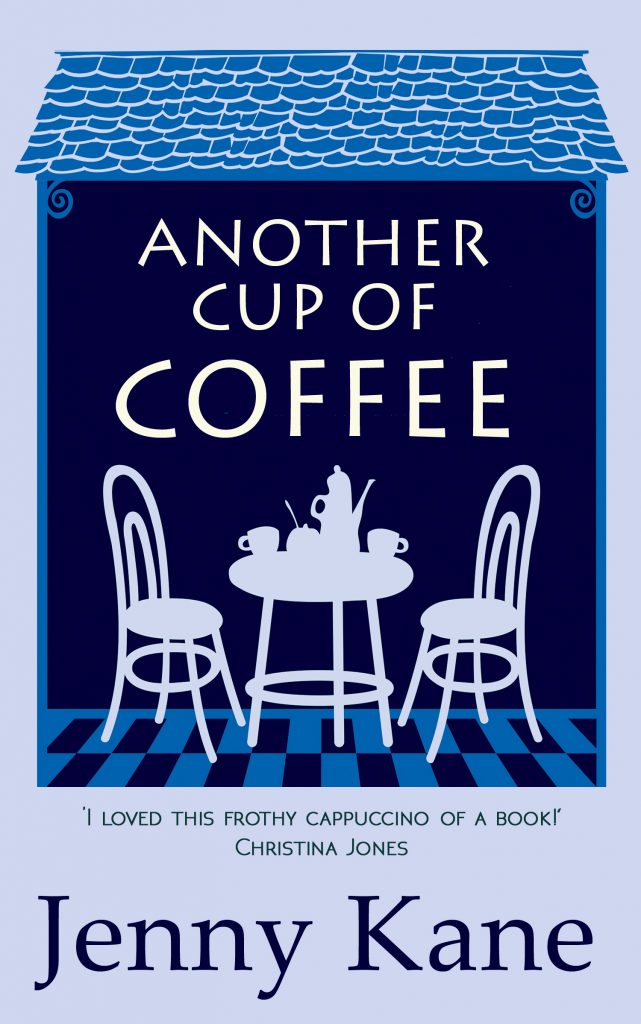 Thirteen years ago Amy Crane ran away from everyone and everything she knew, ending up in an unfamiliar city with no obvious past and no idea of her future. Now, though, that past has just arrived on her doorstep, in the shape of an old music cassette that Amy hasn't seen since she was at university. Digging out her long-neglected Walkman, Amy listens to the lyrics that soundtracked her student days. As long-buried memories are wrenched from the places in her mind where she's kept them safely locked away for over a decade, Amy is suddenly tired of hiding. It's time to confront everything about her life. Time to find all the friends she left behind in England, when her heart got broken and the life she was building for herself was shattered. Time to make sense of all the feelings she's been bottling up for all this time. And most of all, it's time to discover why Jack has sent her tape back to her now, after all these years… With her mantra, New life, New job, New home, playing on a continuous loop in her head, Amy gears herself up with yet another bucket-sized cup of coffee, as she goes forth to lay the ghost of first love to rest…
Available from:
In eBook format from Amazon UK and Amazon US, and paperback format from Amazon UK and Amazon US, and all good book stores.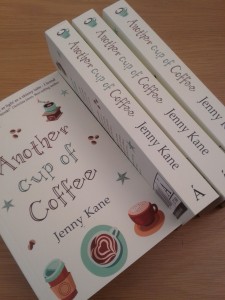 Reviews:
'…I love the way this story takes you one route where you think you're going whilst predicting in my head what I think will happen then 'bang!' I actually realised this is not where it's going! BUT then I don't have the chance to work out where it is going, because wow what a story and what an unpredictable, fun, happy and lovely ending. I really did not see that coming (…and breathe!) Amy Crane is a delightful character, she's obviously a very caring individual who loves her friends but thanks to Jack (selfish, mean but oh so lovely and irresistible) she threw that all away and moved up to Scotland for thirteen years to get away from him.  She thinks she did the right thing at the time, and all that time she spent wallowing in pity about the past waiting for a sign from Jack to invite her back to London and before you know it she gets it and moves back without question of where, why and what she will do…very brave lady! I loved how each of the characters in this book have their own story, sometimes when I read a book I feel that one character gets all the attention because the story line revolves around them (not a bad thing of course).  With this, however, the story gives the variety of lives between all these characters and their connections within the circle of friends. Kit was my favourite character of the book, one of the obvious reasons was because she had an unusual talent for writing porn, ok ok, erotica but at the end of the day it's porn right? Also because no matter what her personal feelings are she always gives good advice, the sort of advice you actually need rather than being bias or telling someone what they want to hear. It also must've been hard to be second best (you'll have to read it to find out what I mean by that!) but she dealt with it in the best possible way. I would recommend this book if you want something to get your teeth into (after dinner perhaps? Ok it wasn't funny!), chic lit readers could easily enjoy this as well as if you like a bit of comedy and drama…it's all rolled into one…' Blonde Museum.
****
'Reading Another Cup of Coffee is almost like being a fly-on-the-wall of the lives of the book's main characters. Kane makes use of her clear writing skills by having the reader shadow Amy's, Jack's and Kit's lives as they try to make sense of the changes that begin to form an iron grip around their relationships. A simple tape is all it takes to shake Amy out of her self-imposed solitude and casts the first stone in a sea of change for all involved. I found her an incredibly complex character and it's very telling how an event can have some people bouncing back after a broken heart, whilst for others, it can alter the direction of their entire life. Jack, himself, is not so complicated. His eternal confusion over his feelings leads to a self-absorbed character that hurts the people he loves the most, albeit unintentionally.  I did like him though and found myself willing him to make the right choices. Kit was my favourite throughout. She really reminded me of a well-known writer but my lips remain sealed on whom! Although her emotions were as much of a jumbled mess as the other two, she seemed more rounded and open to the changes happening around her. The dynamics of the friendship-triangle, along with the old and new friends surrounding the trio, had a nice comfortable feeling to it. Throughout the book you are aware that feelings run extremely deep but the friends will always have each other's backs, no matter what.  As the story moves on, you, as the reader, are privy to the realisations and resolutions that begin to form and take place, which lead to a very satisfying conclusion. I did develop a borderline caffeine addiction whilst reading this but, thanks to the great storyline, it's totally worth it!' BestChickLit
****
'…The characters seem so real. It was as if I have known these characters and actually lived their story right along with them. She sure does know how to draw in a reader. I can't wait for Jenny's next story to come out. I am sure she is going to be a star!' Goodreads
****
'…A good story of real people. It has light humorous moments and piquant passages. "Another Cup of Coffee" is definitely refreshing…' Amazon UK
****
'I have really enjoyed reading Another Cup of Coffee it is interesting without being too heavy. Also, I liked the characters in it which is really important to me, otherwise I lose interest. If this is a first book the author is to be congratulated and I hope she will write more.'  Amazon UK
****
'…Jenny Kane is a fresh new voice in romance, one I very much hope we'll be hearing lots more from in the future. Her down-to-earth approach to story is both endearing and easy to read. Her characters are believable and genuine, and I found myself rooting for all of them to make it to their Happy Ever After. Jenny's writing is crisp, unpretentious and, best of all, it gives the reader a refreshing taste of romance for real people…' Grace Marshall
****
'The sign of a great book….I sat up until 2.00am reading Jenny Kane's Another Cup of Coffee….' Twitter
****
'Great new romance, fresh-faced and a change from the norm, loved the slightly different subject matter and the sauciness, but the novel keeps the traditional in there too! ' Amazon
****
'Jenny writes with a style that captures the reader instantly. Immediately I felt that I knew her characters and was part of their story. I should have known Jenny's debut novel would be stunning, her erotica alter ego writes just as seductively! Jenny weaves her story through an ever more intricate group of friends new and old, blending their stories to build conflict and tension in just the right places making the novel one that you can't put down. I found the story utterly believable whilst entertaining enough to keep me up way after I should have been in bed. The plot is both funny and tear jerking, a classic combination in my eyes. The only novel I've ever read which makes my own caffeine habits seem acceptable! Well done Jenny! Can't wait for Romancing Robin Hood.'  Goodreads
****
'I couldn't put this book down. couldn't wait to turn the page for the next adventure into the lives of these friends. Thank you, please write more books like this, easy too read with a brilliant storyline.' Amazon
****
'…this book is so heartwarming and joyful. Sometimes you wish you could reach in and give the characters a good slap or shake! Very different and really well written..' Amazon