Today I'm taking a look at the third of my Pickwick's café festive short stories. Christmas at the Castle (which follows hot on the heels of Another Cup of Christmas and Christmas in the Cotswolds), is available as a standalone story, or as part of the 'Jenny Kane's Christmas Collection.'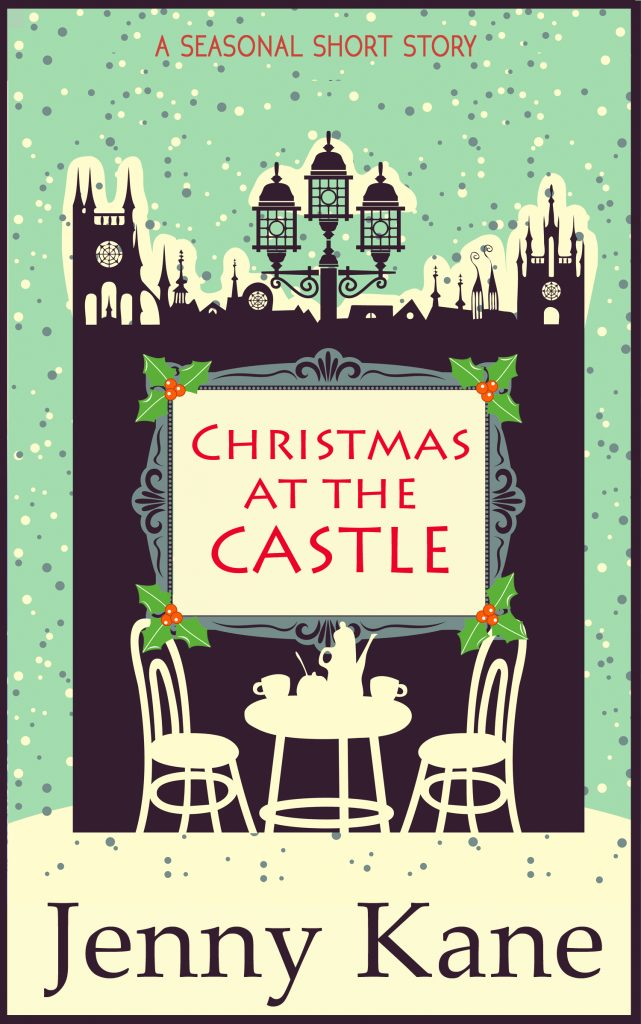 This, my fourth outing with the Pickwick Coffee House crew, begins in a little café in Richmond (on the outskirts of London), before flying one of the regular customers, writer Kit Lambert, off to the Deeside region of Scotland for a Highland adventure.
Seven years have elapsed since the close of the original novel, Another Cup of Coffee, and there are quite a few new faces to be spotted amongst the original line up now. One of the most exciting things about writing any series of stories is introducing these new characters and working out how their personalities would mix- or not- with those of the main cast.
It is this friction within the personalities that makes the stories work, and creating these new interactions over the festive season makes this task all the more interesting- and challenging. No other event in the calendar can add the pressures on a relationship, be it a friendship or a romantic connection, than Christmas can. So much is expected of us over the festive season. Everything has to be perfect, and happy, and sugar-coated…which is a tall order under any circumstances. Add in a literary festival, a business woman who has forgotten how to act like a human being, a wallflower of a writer, and a go-getting Gran from the WI, as I have in Christmas at the Castle, and even the strongest of friendships can suffer…or blossom…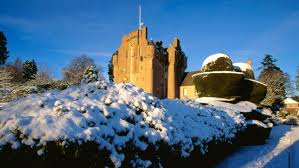 Blurb
Christmas at the Castle is a seasonal treat from Jenny Kane, featuring much-loved characters from her bestselling novel Another Cup of Coffee.
When hotshot businesswoman Alice Warren is asked to organise a literary festival at beautiful Crathes Castle in Scotland, her 'work mode' persona means she can't say no – even though the person asking is her ex, Cameron Hunter. Alice broke Cameron's heart and feels she owes him one – but her best friend Charlie isn't going to like it. Charlie – aka famous author Erin Spence – is happy to help Alice with the festival…until she finds out that Cameron's involved! Charlie suffered a bad case of unrequited love for Cameron, and she can't bear the thought of seeing him again. Caught between her own insecurities and loyalty to her friend, Charlie gets fellow author Kit Lambert to take her place. Agreeing to leave her London comfort zone – and her favourite corner in Pickwicks Café – Kit steps in. She quickly finds herself not just helping out, but hosting a major literary event, while also trying to play fairy godmother – a task which quickly gets very complicated indeed…
***
As you would expect from one of my cosy café tales, it doesn't take long for Kit to find a coffee shop that will be a good temporary replacement for Pickwicks while she is away. And she soon realises, that if she is going to gets to grips with the fact that she is to help organise a literary festival in a place she doesn't know, with people she isn't sure she likes, with next to no budget and very little time, then that supply of caffeine is going to be more vital than ever…
Although Christmas at the Castle follows on from Another Cup of Coffee, Another Cup of Christmas, and Christmas in the Cotswolds, it can also be read as a standalone piece.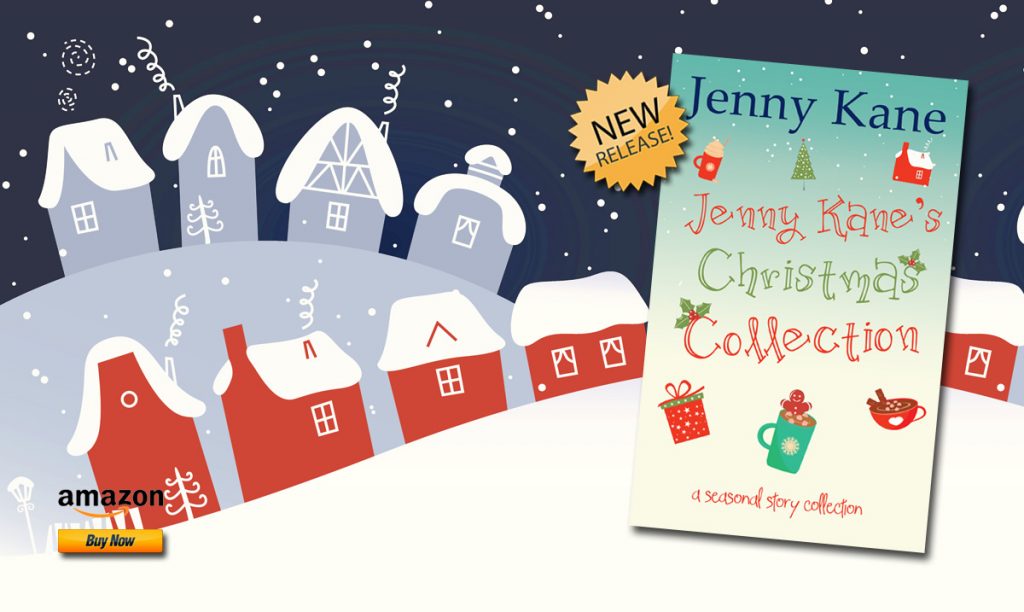 Buy Links
You can buy Christmas at the castle along from –
http://www.amazon.com/Christmas-at-Castle-Jenny-Kane-ebook/dp/B015J87DTI/ref=sr_1_1?s=digital-text&ie=UTF8&qid=1442603723&sr=1-1&keywords=christmas+at+the+castle
http://www.amazon.co.uk/Christmas-at-Castle-Jenny-Kane-ebook/dp/B015J87DTI/ref=sr_1_2?s=digital-text&ie=UTF8&qid=1442588560&sr=1-2&keywords=christmas+at+the+castle 
Or you can buy it alongside Another Cup of Christmas and Christmas in the Cotswolds within Jenny Kane's Christmas Collection–
https://www.amazon.co.uk/Jenny-Kanes-Christmas-Collection-Short-ebook/dp/B01M0ICD7A/ref=sr_1_2?ie=UTF8&qid=1474386377&sr=8-2&keywords=jenny+kane%27s+christmas+collection
https://www.amazon.com/Jenny-Kanes-Christmas-Collection-Short-ebook/dp/B01M0ICD7A/ref=sr_1_1?ie=UTF8&qid=1474387008&sr=8-1&keywords=jenny+kane%27s+christmas+collection
***
Happy reading,
Jenny x