Today I'm delighted to welcome Jane Fenwick to my site as part of her 'Never the Twain' blog tour.
Over to you Jane…
Where Do My Characters Come From? by Jane Fenwick @jane_fenwick60 #neverthetwain #historicalcrimenovels #romance #victorianwhitby
I love people watching. I also love ear wigging! Put the two together and you can see how some, but not all of my characters are born. The rest I would say come from my imagination. Imaginations need feeding of course and that means I read and watch TV and films – a lot. I also daydream.
I always carry a note book about with me. (Not just any old note book however they have to be just right.)
If I'm on a train, in a bar or a coffee shop, in the queue at the supermarket – anywhere really, and I hear a particularly good conversation I jot down any interesting tid bits I overhear. I have a terrible memory so I need to jot it down straight away otherwise by the time I get home its either gone out of my head or I've lost the gist of it. Sometimes I hear a phrase or a single word which sparks a thought. Sometimes it is the tone of the whole conversation. Often it is a funny colloquialism or a slang term pertinent to a particular part of the country. Always be careful what you say within earshot of an author – it might end up in a book.
***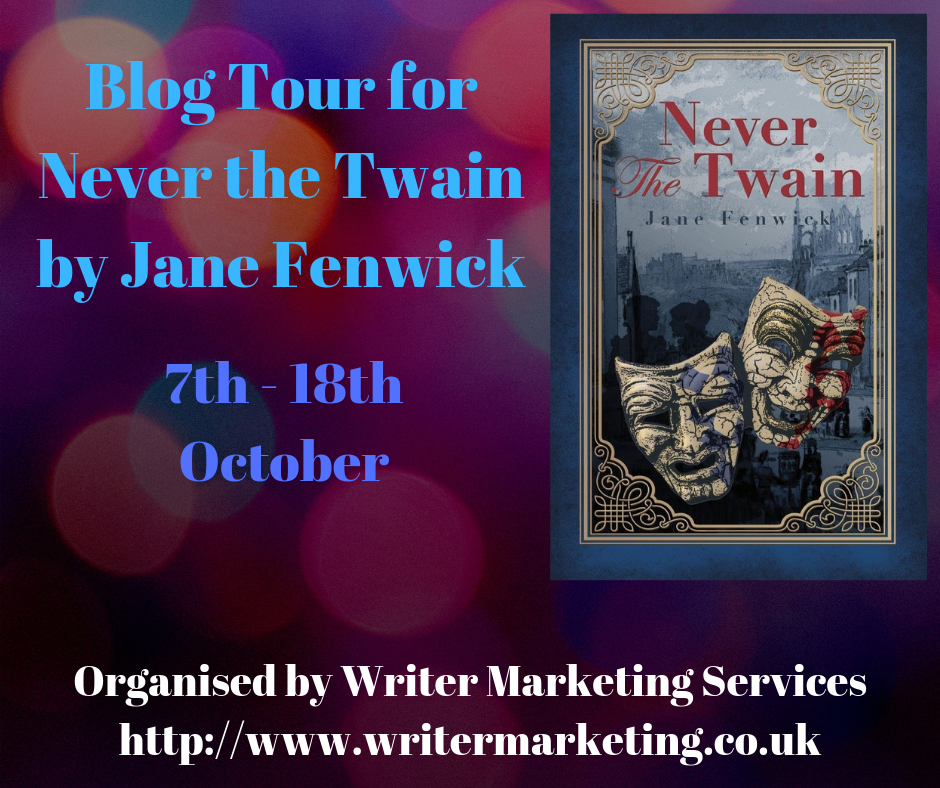 I'm a Yorkshire lass so hopefully any Yorkshire in my books comes across as authentic so that the character feels real. When I go to Northumberland for research I make notes about the accent and intonations as the accent is less familiar to me. These accents then help build the characters.
What my characters do as well as say is just as important. Watching body language, a person's stance or a particular "tic" or gesture someone might have either consciously or unconsciously can also add realism to a character. An action can show you how a character feels without me having to tell the reader 'she is anxious'.
One aspect of characterisation I struggle with is names. A name can mean different things to different people and getting the name right can influence the character in a big way. Also as an ex teacher I have taught a lot of "names". I'd never have a romantic character called Wayne. Don't ask! Add to this that obviously you cannot have a "Kylie" or a "Charlene" in a Victorian novel for obvious reasons and it can become quite restrictive finding just the right name to convey the type of person I want my reader to meet. Names then are very subjective.
However, in Never the Twain I was lucky in that there was a limited choice for my two main characters. The identical twin girls in the story are born either side of midnight as the month turns so they are not only born on different days but different months. Therefore there were only two choices; April or May or May and June. I choose the former.
Particular names are prevalent in different centuries; in Georgian times there was a proliferation of 'George's' and 'Charlotte's' after the king and queen and in the Victorian era there were a lot of 'Victoria's' and 'Albert's' for the same reason. Names also are English, Scottish, Welsh or Irish or even regional or foreign. As Never the Twain is partly set in Scotland I wanted the names of the Scottish characters to reflect this, hence Alistair. But some names are more class driven such as Effie May and Edward. Sometimes a character undergoes a name change as I begin to develop the character and realise the name is not quite working. Again I have a note book and make a note of names I think of or hear which may come in useful. I recently bought a punnet of strawberries that were produced by Sean Figgis. Expect that name to crop up in a future book!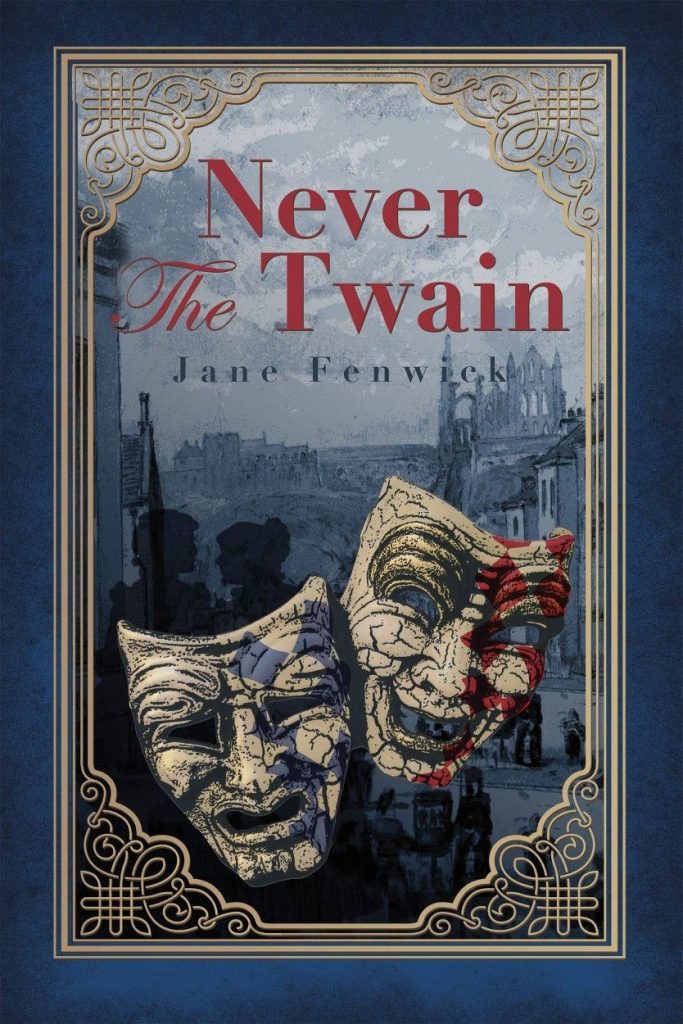 Real people are seldom black and white and so it is with characters. People and characters are seldom all good or all bad. In Never the Twain April and May are identical twins who share some character traits but have different personalities nonetheless. I wanted my characters to be well rounded and 'real' therefore they are flawed and contradictory on occasions.
It can be fun getting inside someone else's head and literally putting words in their mouths. Seeing how characters think and react to circumstances is easy once you know your character inside and out. I constantly ask myself how each character would react in a situation and once that is established it is important that they stay true to themselves and don't suddenly behaviour totally out of character. Yet sometimes we do act out of character under difficult, unfamiliar circumstances. It is a fine line to draw. However the reader will spot if someone suddenly behaves completely erratically unless there is a very good reason. April and May's twin bond means they have a debt of loyalty to each other but when things get tough May's dark side manifests itself to April's detriment.
My characters are like my babies; I watch them grow and develop, change and adapt to their environment. They lead me in all sorts of directions and turn the plot on its head sometimes. As I am a 'punster' not a planner I find this exciting and I hope you do too when you read Never the Twain.
Never the Twain: A twin tale of jealousy and betrayal, love and murder.
The year is 1890. The port of Whitby is heaving with sailors and where there are sailors there are brothels doing a roaring trade. Beautiful identical twins April and May are in desperate straits. They have been abandoned by their actress mother and are about to have their virginity auctioned off to the highest bidder by a notorious brothel madam.
Their fate is hanging in the balance when Captain Edward Driscoll a handsome, wealthy shipping tycoon from Glasgow saves them before they can be deflowered.
But have they exchanged one form of slavery for another?
April, reluctantly swept up in her twin's secrets and lies unwittingly becomes embroiled in a murderous conspiracy. Is May's jealousy stronger than the twin bond which has always connected them?
Available from:
Amazon UK: https://amzn.to/2mbA6hp
Amazon US: https://amzn.to/2ksAaZI
Never the Twain: A dark blend of Gothic romance and murder.
Jane Fenwick lives in the market town of Settle in Yorkshire, England. She studied education at Sheffield University gaining a B.Ed (Hons) in 1989 and going on to teach primary age range children. Jane decided to try her hand at penning a novel rather than writing school reports as she has always been an avid reader, especially enjoying historical and crime fiction. She decided to combine her love of both genres to write her first historical crime novel Never the Twain. Jane has always been a lover of antiques, particularly art nouveau and art deco ceramics and turned this hobby into a business opening an antiques and collectables shop in Settle. However her time as a dealer was short lived; she spent far too much time in the sale rooms buying items that ended up in her home rather than the shop! Animal welfare is a cause close to Jane's heart and she has been vegetarian since the age of fourteen. For the last twenty years she has been trustee of an animal charity which rescues and rehomes cats, dogs and all manner of creatures looking for a forever home. Of course several of these have been "adopted" by Jane!
Jane has always loved the sea and although she lives in the Yorkshire Dales she is particularly drawn to the North East coast of Yorkshire and Northumberland. This coastline is where she gets her inspiration for the historical crime and romance novels she writes. She can imagine how the North East ports would have looked long ago with a forest of tall masted ships crammed together in the harbours, the bustling streets congested with sailors, whalers, chandlers and sail makers. These imaginings provide the backdrop and inspire her to create the central characters and themes of her novels. As she has always loved history she finds the research particularly satisfying.
When she isn't walking on Sandsend beach with her dog Scout, a Patterdale "Terrorist" she is to be found in her favourite coffee shop gazing out to sea and dreaming up her next plot. Jane is currently writing a historical saga series again set on the North East coast beginning in 1765. The first two books are being edited at the moment; My Constant Lady and The Turning Tides. Look out for My Constant Lady in 2020.
Find her on Twitter , Instagram , Facebook , Pinterest or Web.
GIVEAWAY! – You can take part in the Never the Twain giveaway here- 
http://www.rafflecopter.com/rafl/display/8b9ec5be191/?
***
Many thanks for visiting today Jane,
Happy reading everyone.
Jenny