This week I'm delighted to welcome a good friend, Cheri Davies, to my blog to share the 'Opening Lines' from her romantic novella,
The Prosecco Effect.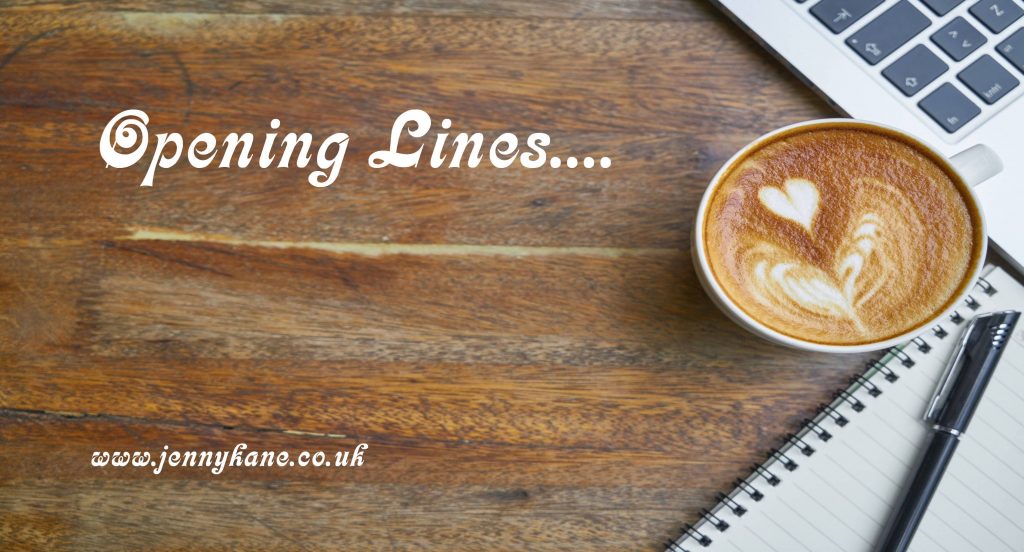 BLURB
Can love shine brighter than a super trouper spotlight for Felicity and Orlando?
Felicity Joy is a fallen star: axed from the leading role in a TV drama and jilted at the altar, her life is a mess. A six month theatrical tour of Italy offers escape: a chance to rebuild her career, mend her broken heart and indulge in her favourite cuisine.
Orlando Locatelli is an Italian restaurateur superstar. But his family are big trouble and his theatre director father has a penchant for his leading ladies.
Damaged by secrets and with careers their number one priority, Felicity and Orlando aren't looking for love. But when they meet, the attraction is instant.
Will theirs be a brief encounter or can they overcome their fears to be together forever?
An uplifting, irresistible romance set in Italy and the glamorous world of show business – a perfect, sunny read
Buy here: mybook.to/ProseccoEffect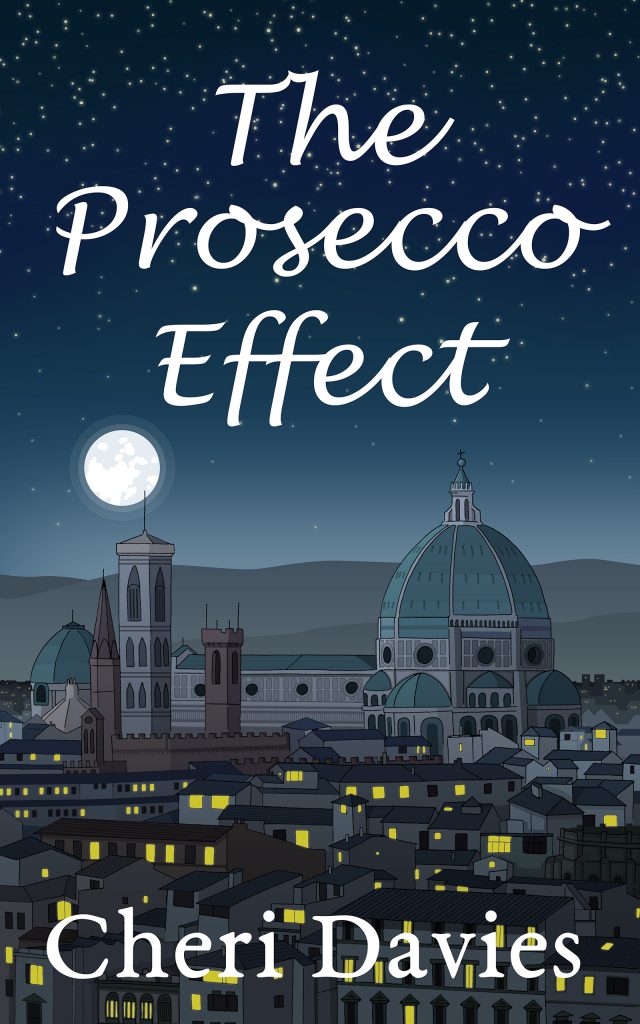 FIRST 500 WORDS…
In all her thirty-eight years Felicity Joy hadn't felt as wretched as she did that glorious spring morning. Given her bad start in life that was really saying something. As she scuttled along, her chin held low against her chest, the sun warmed the back of her neck, the edges of the cheap wig scratched against her jawline. Despite hours in front of the bathroom mirror, trowelling on concealer, cooling gel and foundation, she was startled when she caught a glimpse of her reflection in a shop window.
She stopped and admitted she had looked better. Her blotchy cheeks and red-rimmed, swollen eyes were still visible – to her if no one else. She touched the wig with her fingertips, nail varnish chipped and flaking. The fringe was severe, but she liked the way it grazed her brows, obscuring the fine lines on her forehead, and the bright red hue emphasised the Mediterranean green of her eyes. Note to self: Book some Botox. Through the grimy glass, Felicity caught sight of a man at the counter, staring at her, long and hard. She saw a glint of recognition wash over his dull complexion and shuddered. Turning sharply, she scurried down Frith Street.
Damn Susi. Why on earth did they have to meet in Soho? Why not somewhere less showbizzy? Some place where no one gave a shit, where Felicity wouldn't know anyone and few would recognise her. Where Felicity Joy, formerly the nation's sweetheart, fêted actress, model and dancing superstar could blend into the crowds. Where Felicity Joy, jilted lover and talentless, two-timing, heartless harlot could also disappear.
Dodging an abandoned Big Mac she stepped into the gutter, narrowly missing a pile of steaming dog crap. At least the owner had dragged the animal off the pavement, though it was evidently asking too much to pick up the mess. She remembered a line from a favourite play: 'We are all in the gutter, but some of us are looking at the stars.' The quote was a personal motto; she'd lived her life by it. Oscar Wilde, the man was a genius, and he'd suffered.
Good grief, Fliss, the poor man went to prison for loving the wrong kind of person; I'm lucky really. Really lucky. And if I repeat this often enough, I will believe it; I will.
She repeated the mantra as she walked but her throat contracted regardless.
I must not cry in the street. I must not cry in the street. I must not cry, full stop.
That would be the very worst thing; it might draw attention and, right now, that was the very last thing she needed. She'd had far too much attention of late – all the wrong sort.
The restaurant was warm and as she raced down the steep steps to the basement room she unzipped her parka. Wafts of basil, fresh tomatoes and pizza dough wafted by – delicious. How she loved Italian. Susi was sitting in the far corner, back to the wall, at…
Buy your copy for the bargain price of 99p https://amzn.to/2IKa5fA 
This special price is available for a short time only- so grab your copy now!
***
Bio
Cheri Davies is a mother to ginger boys and author of The Prosecco Effect. A former actor, Cheri loves to write romance and intrigue set in the glamorous world of show business. The Prosecco Effect is the first book in the Stage Door series, following the adventures of Felicity Joy and Orlando Locatelli in Italy. Cheri has published four novels and numerous short stories in another guise. An unsporty girl, Cheri surprised herself, and many others, when she broke the school long jump record aged 12. It was the first time she'd jumped – competitively.
http://cheridaviesbooks.wordpress.com 
***
Many thanks to Cheri for sharing her 500 words with us today
Happy reading,
Jenny x