I'm delighted to welcome fellow Cariad Romance author, Alice Raine, to my site today to share some of the things she's been getting to grips with since she entered the mad world of writing!
Over to you Alice,
It's been just over a year and a half since my first book The Darkness Within Him was published, and I recently sat down to consider just what I have learnt in that time. The short answer to that would be MASSES. So much in fact, that I would need to write an entire series of blog posts to even begin scratching the surface. In no particular order, here are the top things that sprung to mind.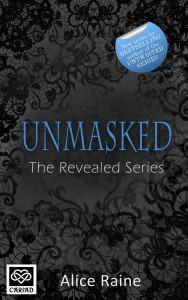 Editing might be dull, but is vitally important
At first I used to glaze over when editing. OK, so sometimes I still do. Reading a sentence, re-reading it, and then re-reading again just in case, can be incredibly tedious to say the least. It is however vital if you want your book at its best for the reader, which let's face it, we all do.
Editing has taken on particular importance for me recently though, since I discovered that I have a very bad little habit. Unbeknownst to me, it would seem that I am a complete tinker where it comes to leaving words out of sentences. My brain must think of the line quicker than my fingers can keep up and type, because the amount of missing the's, or and's I've had to add in during editing is phenomenal.
Now, instead of trying to do it until my eyes have dried up and are attempting to leap free from my skull, I break my editing into chunks – fifty pages in one sitting is my maximum.
Holding your book in your hand is the best experience in the world.
All the long hours, knock backs, headaches and stress are worth it when you get to hold the first paper copy in your hands. It is an incredibly humbling experience, and as well as grinning from ear to ear, I'm fairly sure I shed a happy tear when I got the paperback of my first ever book. It is all so very worth it.
Research, research, research
At first, as a newbie I probably lacked research in certain areas, but the longer I write, and grow into my style, the more focus and attention I put on details. Detail is everything, it allows your reader to slide into your novel and get lost in the sensations, smells, sights and stories, which is exactly what I aim to achieve with my books.  I would almost go as far as to say that I am obsessive about research now. If you read about a running route or a taxi journey in one of my books, for example, then you can be sure that it has been plotted out and checked on google maps first. If I mention an amazing cocktail, a fabulous restaurant, or some succulent sushi, then I've either sampled it first hand, or used the internet to check menus and read reviews.  Bus timetables, theatre seating plans, park locations, world time zones, the best pancake house in Los Angeles … you name it, I have probably searched for it on the internet!
Deadlines are killers
Writing is a solitary existence, and I'm happy with that, because usually I'm quite sociable outside of my writing hours, but when a deadline is looming I become the most unsociable hermit the world has ever seen.
"No, I can't come out for drinks, I have a deadline." **said whilst tugging large chucks of hair from my scalp**
"Go out for a meal? For food? I have a deadline, there's no time to eat!" **screamed with a disgusted look on my face as I grab my laptop and go to hide under the stairs**
My readers are the best people in the whole wide world
I am genuinely so humbled and appreciative that people are reading my books. I still have to pinch myself sometimes to check that this is all real, and it is, and that is all down to the people who chose to pick up a copy of one of my books. The feedback, comments, reviews and general support I have received is just incredible, and I've made it a personal mission to reply to each and every comment, email and interaction.
Hearing someone read my book out loud is the strangest feeling (and not an entirely pleasant experience)
When my first book came out on Kindle I received a call from a male friend telling me he now had a copy of my book. That was lovely, and obviously I was very appreciative of his support. But then, to my horror, he chuckled and started reading some of it out to me down the phone – it was one of the rather spicy parts – which was quite literally one of the most uncomfortable moments of my life! To make it worse, I was sat in a busy sushi restaurant at the time, and by the end of the call (it took me a while to get him to stop), I was as red as a post box.
People need to know about your book
Don't just rely on a bit of time posting things on Facebook, actually tell people about your books. Do blogs, attend events, and generally promote yourself. I'll admit that at first I was a little hesitant to tell people about my books – purely because the genre is a little saucy, and I thought people would judge me – but now I just shrug it off, I know the books are fictional so if they judge me that's their issue, not mine.
Scary, but true: I'm now self-employed
Suddenly my writing was no longer just a hobby for my own personal enjoyment. People are buying my books, reading my words, and so as crazy as it seems, I'm not just a recreational scribbler anymore… I'm a self-employed writer. That is a scary and bizarre concept, and also means I have to consider the dreaded T word. Tax. And Tax returns. Ugh. Just the mention of it makes me shudder. Luckily I have a very good accountant, but I have had to retrain myself to get better at keeping records, stashing receipts and generally talking it all a bit more seriously now.
This Is What I Want to do Forever As cheesy as it sounds, I've learnt that I absolutely LOVE writing. Losing myself in a plot, creating characters, settings, and new worlds is incredible. I feel so humbled that people have liked what I have written so far, and it is because of those lovely readers that I get to do what I love every single day now. Losing myself in words is just the best feeling in the world. I wasn't sure I'd ever find a career that I genuinely loved, but I have now, and I want to do this over and over again, forever.
I could keep on about this topic for a very long time, because I really have learnt so much in this past year and a half, and I have a feeling that that is only the beginning of my learning curve. At this point I'm trying to become a sponge and absorb as much as I can so that this incredible journey can continue for a little while longer.
Thank you for reading.
A huge thanks to Jenny for hosting me today!
Alice xx
***
Ordering links for Unmasked, book 1 in my new Revealed series:
Amazon.co.uk: http://www.amazon.co.uk/Unmasked-Revealed-Book-Alice-Raine-ebook/dp/B014FF81WY/ref=asap_bc?ie=UTF8
Amazon.com: http://www.amazon.com/Unmasked-Revealed-Book-Alice-Raine-ebook/dp/B014FF81WY/ref=asap_bc?ie=UTF8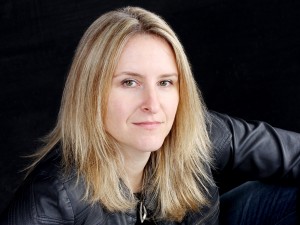 Connect with Alice:
Facebook: https://www.facebook.com/AliceRaineAuthor
Twitter: @AliceRaine1
Website: www.aliceraineauthor.com
***
Many thanks for such a great blog Alice,
Happy reading,
Jenny x