It's interview time! Today I'm delighted to welcome Colette Kebell for a cuppa and a chat.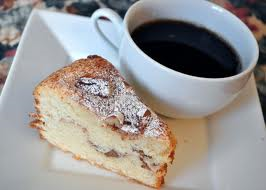 What inspired you to write your book?
Honestly being made redundant coupled with a hunger to get back to something that I enjoyed both at school and since, though prior to being made redundant, life just seemed to get in the way what with work, home life, dogs, hubby and just plain thinking I had lost any talent I thought I had due to the drudgery of a 9-5 job.
Do you model any of your characters after people you know? If so, do these people see themselves in your characters?
I have loosely modelled a number of my characters not only on myself and my husband but other friends and family.  Other than my husband, of course, none have mentioned to me that they saw themselves in my characters.  I guess I'm pretty good at hiding where my inspiration for each came from. Having said that I'm not sure whether that is a good or bad thing though.  It might sometimes be seen as complimentary to the person or persons involved, though not in every case.  There are a number of characters that I'm sure if those real life people had read my books, despite not recognizing themselves, would still enjoy as I have made even the villains humorous, I just couldn't resist that one.  Afterall, Chicklit/RomCom are by their very nature meant to be funny, at the very least some of the time.
What type of research did you have to do for your book?
As far as research goes, I basically read a lot, wrote in a round about way about my own life experiences and used the internet as much as I could to fill in any gaps.  I hasten to add that they are far from biographical, but during my 50 years I have led a life during which I was fortunate enough to experience quite a variety of jobs, relationships, locations, foreign travel.  I guess, due to my parents having moved a lot and growing up being moved from place to place, I became rather resilient.  I am quite shy though so although friendships take a while to develop, usually I keep those friends for many years. 
Which Point of View do you prefer to write in and why?
The point of view I've used in all the novels is the first person.  Although this limits the descriptions to what the protagonist sees by way of experiences, I feel it is the one that also engages most with the readers, makes them live a life from the protagonist's point of view.
Do you prefer to plot your story or just go with the flow?
I rarely plot a storyline.  I tend to go with the flow and see where the story takes me as it unfolds.  I did have some input from my husband during the writing process, discussing possible routes to take etc but at the end of the day, if the story doesn't flow then, to me at least, it seems forced.  I don't even have an idea of a title when I start off with a new book.  Having said that, one of my current WIPs, the whole story has materialized from my having the title to be begin with, so there is no hard and fast rule. 
What is your writing regime?
Due to having a very supportive husband and the kind of life we have had to lead the past few years, due to attempting to sell our home (which took 2 ½ years) my writing regime is almost non-existent.  I don't mean to say that I don't write as obviously if that were the case I wouldn't have already self-published two books.  Having said that I write when I am in the mood, do marketing when I can, and am still learning the whole self-publishing process so there is plenty to keep me occupied.  My husband has had some involvement too as without him Blue and Green Should Never Be Seen! (Or so Mother Says) would never have been translated into Italian.  That far from simple task fell to my husband and by all accounts he thoroughly enjoyed doing so.  It took quite a while though as he does have a full-time job as well which keeps him pretty busy.
What excites you the most about your book?
I find it incredibly hard to put my finger on any one thing as there are so many elements to the writing process.  The laughter in our household during the writing process came first, as my husband read and discussed each of my books, just to give me another perspective.  Then there is the thrill of receiving each of them back from the copy editor, first sight of the covers, each and every review I read… there are just so many to choose from…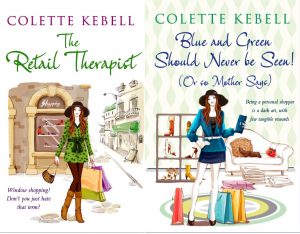 If you were stranded on a desert island with three other people, fictional or real, who would they be and why?
This one I found to quite a simple question.  The first person that jumped into my head, obviously for their talent, but also basically as a piece of eye candy, would be Hugh Jackman.  I just don't consider that I could ever get bored of being around him.  Secondly, I would have to think of my survival so although Bear Grylls might come to mind I think I would prefer Robinson Crusoe.  Lastly, but by no means least I would have to say Joanna Lumley as we would certainly have a laugh when things got tough and she is such a trooper.  I could have said Michael McIntyre, but, do I honestly want to be surrounded by men?  With no female company I might just return to my tomboy status of my youth having fought somewhat to find my feminine side.
Anything else you'd like to share with us?
I guess, other than mentioning my books, which I'm sure you will do, I would like to mention that though the going is a little slow on them currently, I have three WIPs.  One is the follow on from Blue and Green Should Never Be Seen!, one is a further Chicklit which this time is set in New York and so I hope I can do it justice never having been there and the third is somewhat of a secret at this point as, just the title on it's own, might give other authors ideas…
The books links are:
Blue and Green
US: https://www.amazon.com/dp/B00RG43YM4
UK: https://www.amazon.co.uk/dp/B00RG43YM4
The Retail Therapist
US: https://www.amazon.com/dp/B0106J3D9E
UK: https://www.amazon.co.uk/dp/B0106J3D9E
Senza Tacchi non mi Concentro!
It: https://www.amazon.it/dp/B01E2GN02M
As far as e-readers are concerned, I've covered all the bases as my books are available from all the usual haunts.  All but the Italian book are also available in paperback, on request from bookshops and libraries worldwide.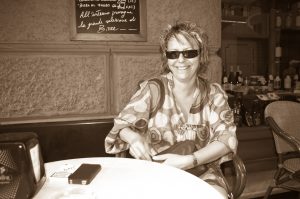 Bio
After being a Legal Secretary for about 10 years, Colette was on the hunt to find something else that she would find just as interesting. She found that in writing and she hopes you like what you read. She loves fashion with a passion (pardon the pun) and therefore it is not surprising that her debut novel was going to follow that theme.
Her debut novel was "Blue and Green Should Never Be Seen!" which was followed by "The Retail Therapist", both of these being romantic comedies/Chick Lit, a genre she adores.
When she's not in writing mode she enjoys experimenting in the kitchen, a task that usually produces good results; as her husband would say, as opposed to "his" experiments which often end in a culinary disaster.  She lives in Coastal Kent, UK with two adorable dogs. Oh yes, and hubby too.
You could also look at her website and see what news is on there at
http://www.ColetteKebell.com  or follow her on either twitter https://www.twitter.com/ColetteKebell   or Facebook https://www.facebook.com/ColetteKebellAuthor
***
Many thanks for a great interview Colette,
Happy reading,
Jenny x