After the popularity of my Mars Bar scone recipe, I thought I'd share another family favourite with you  – the Mars Bar sponge (Other caramel chocolate bars are available).
This straight forward recipe makes a delicious cake that has fuelled (alongside cups of black coffee), many of my recent novels – in particular, the Mill Grange series.  An awful lot of baking goes on at Mill Grange. There is something about writing scenes where Tina bakes her lemon cakes and Sybil cooks her scones, that makes me want to cook – and eat – more comfort food.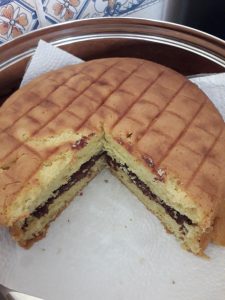 INGREDIENTS
6oz self raising flour
1 teaspoon of baking powder
6oz caster sugar
6oz butter/spread
3 eggs
1 teaspoon of vanilla essence/flavouring
2 full sized or 3 finger Mars Bars – chopped into small pieces.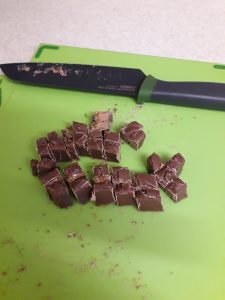 METHOD
Warm your oven to 200C or 180C if using a fan oven.
Grease and line two 8 inch sponge tins.
Put the butter and sugar into a bowl. Mix with an electric whisk/mixer until creamy.
Add in the flour, baking powder, vanilla essence and eggs and mix for at least three minutes with the electric whisk/mixer.
Stir in the chopped Mars Bar with a spoon.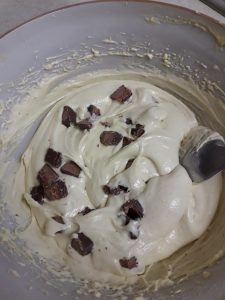 Pour half of the mixture into each lined cake tin.
Bake in the middle of the oven for 20-25 mins, until risen. The sponge should be beginning to come away from the edges of the tin.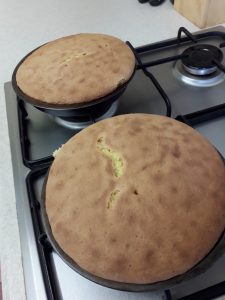 Once cool, sandwich the cake together using chocolate spread. (Nutella works best for me)
Delicious alone or with a scoop of ice cream. (Especially good with caramel and vanilla)
Enjoy with your favourite beverage and your favourite book!
Happy baking everyone,
Jenny x