I'm delighted to welcome Cheri Davies to my site today to share an extract from The Prosecco Effect.
Why not grab a drink- possibly a prosecco – and have a read?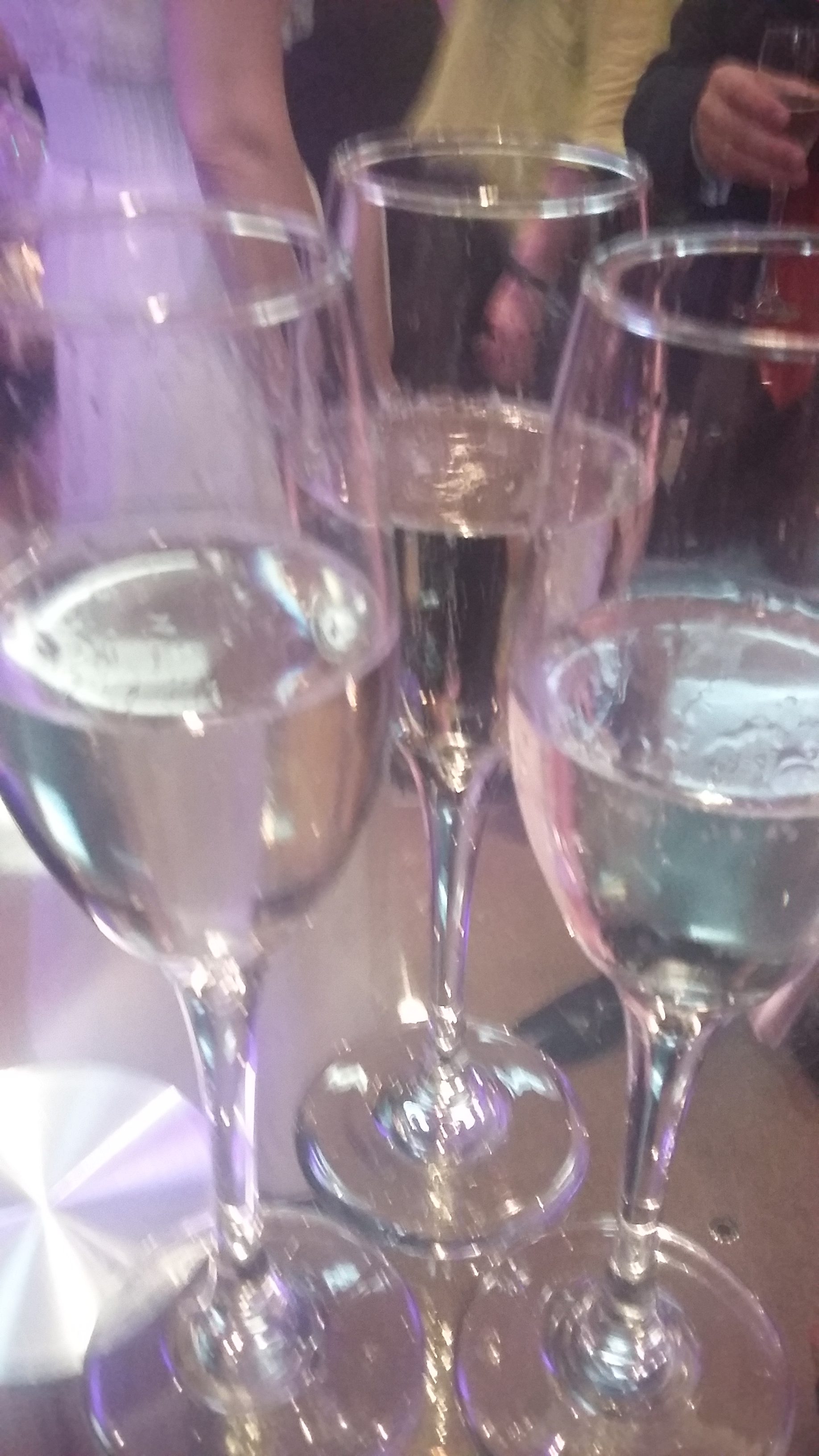 Blurb
Can love shine brighter than a super trouper spotlight for Felicity and Orlando?
Felicity Joy is a fallen star: axed from the leading role in a TV drama and jilted at the altar, her life is a mess. A six month theatrical tour of Italy offers escape: a chance to rebuild her career, mend her broken heart and indulge in her favourite cuisine.
Orlando Locatelli is an Italian restaurateur superstar. But his family are trouble – his theatre director father has a penchant for his leading ladies.
Damaged by secrets and with careers their number one priority, Felicity and Orlando aren't looking for love. But when they meet, the attraction is instant.
Will theirs be a brief encounter or can they overcome their fears to be together forever?
An uplifting, sweet romance set in Italy and the glamorous world of show business – a perfect holiday read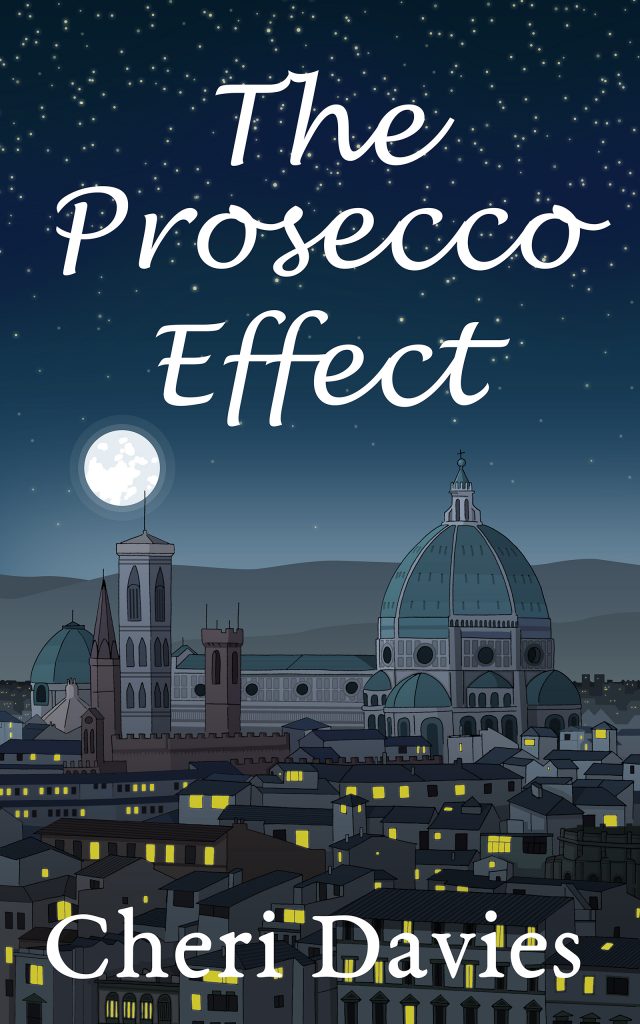 Here's an extract…
They ate in companionable silence; Susi's proposition swirling around Felicity's head, competing with the memory of the sexy waiter, wondering if he'd come back to top up their drinks. He never did, which was probably just as well, Felicity reasoned.
Susi paid the bill and they prepared to leave. 'Think I'll pop into the little girls' room before I go. Call me as soon as you've decided, darling. End of the week deadline. And say, yes, for Pete's sake.'
Susi kissed the air either side of Felicity's cheeks and went. Felicity pulled her old parka back on, climbed the stairs to the exit, noting a hole in her leggings at the knee. Even before she had fully stepped out onto the pavement, camera bulbs starting flashing.
'Fliss, Fliss, darlin'. Got a minute?'
'Hello, gorgeous, give us a smile now!' The yells and jeers cut through the air. Elbows jostled and shoulders shunted Felicity from side to side. Instinctively, she raised her forearm to cover her face and began to shout, 'No comment.'
How the hell did they know I was here?
And then one question cut through the rest: 'Fliss! How'd you feel about Rafe's forthcoming fatherhood? Did you know she was pregnant when they married?'
Felicity dropped her arm and stared at the journalists. The crowd was smaller than it seemed, a bit pathetic really.
'How does it feel to find out they were seeing each other for months before you guys broke up?' another hollered, a short man with a shiny head and thick rimmed glasses.
There was silence. It felt like minutes, though it could only have been seconds. Felicity stared at the rabid faces. 'I didn't know,' she whispered and the yelling seemed to grow yet louder as lights started flashing again and everything came flooding back: the hurt, the humiliation, the confusion, the loneliness. Felicity started to shake and tried to push her way through the little throng, holding onto her wig for fear it might come off. She scuttled along the pavement, the paparazzi sliding alongside, like a Roman legion in battle formation, cameras like shields, determined to march on for the kill. Felicity wanted to scream. Instead, dizzy with wine and fear, she ploughed on.
She stumbled. The dark pavement rose before her eyes, pigeon droppings and encrusted gum zoomed towards her. She put out her hand to break her fall but before she could meet the unforgiving ground, a powerful hand grasped her wrist, heaved her upright and pulled her down a side street. Heart hammering at her ribcage, hand held tight in her rescuer's, Felicity ran on through the alleyway, weaving this way and that, led by the shadowy form in front of her.
The swell of paparazzi faded and Felicity's pace slowed, as did her saviour's. He stopped abruptly and glanced to his right. Felicity was certain it was the waiter who'd served her and Susi earlier. She was about to thank him when the noise of the journalists drew louder again. Without missing a beat, the waiter yanked open a metal door to their right and pushed Felicity inside. Once inside himself, he slammed it shut, plunging them into darkness.
The Prosecco Effect is currently on sale for ONLY 99p 
You can buy The Prosecco Effect from https://www.amazon.co.uk/Prosecco-Effect-heart-warming-glamorous-business-ebook/dp/B07D6V754H
Bio
Cheri Davies is a mother to ginger boys and author of the new novel The Prosecco Effect. A former actor, Cheri loves to write romance and intrigue set in the glamorous world of show business. The Prosecco Effect is the first book in the Stage Door series, following the adventures of Felicity Joy and Orlando Locatelli in Italy. Cheri has published four novels and numerous short stories in another guise. An unsporty girl, Cheri surprised herself, and many others, when she broke the school long jump record aged 12. It was the first time she'd jumped – competitively.
http://cheridaviesbooks.wordpress.com
***
Don't miss your chance to snap up this story at its current bargain price of 99p!
Happy reading,
Jenny xx