Hello lovely readers!
Here I am freshly returned from my annual 7 day break from holding a pen! This year my family and I took our first trip to Portugal- and I think you could say it started eventfully! I've written up a holiday blog on my other site- so if you'd like a read (and you are over 18) then take a peep – http://kayjaybee.me.uk/news/sunshine-scenery-and-sitting-but-not-writing/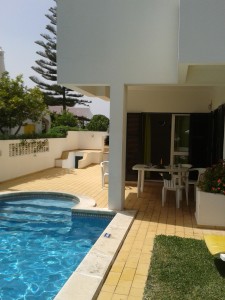 It was lovely to have a little break, but I'm back now and happily sat in my usual corner in my coffee shop catching up on all the news, and occasionally picking up and cuddling the latest arrival to my book collection!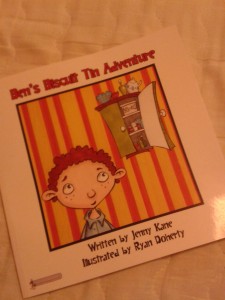 I have to say, Ben's Biscuit Tin Adventure feels just beautiful in the hand!
Having roasted in the Portuguese sunshine for the past seven days, it's actually rather nice to be home in the cool rain of England. The fact that it is a bit Autumn-ish today is certainly helping me get back into the swing of writing my Christmas novella!  I've just had a sneaking peek of the cover…can't wait to share it with you!
So, if you'll excuse me, I'm away to my festive wordage!
Happy reading,
Jenny xx