I can't tell you how exciting it is to have a book published. It really is the most incredible feeling.
It is thrilling enough to have an e-book produced- but a paperback- a book that you can hold- stroke- smell…now that is a whole new realm of blissed out happiness!!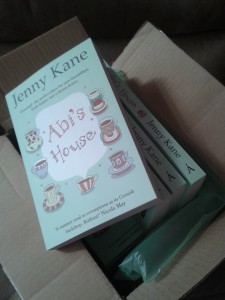 Today, my latest novel, Abi's House, hits the bookshelves. Even if you can't see it in your local bookshop, you will be able to order it over the counter. And of course, the more people that order it in Independent Bookshops the better (not just for my sales, but for the whole industry!!)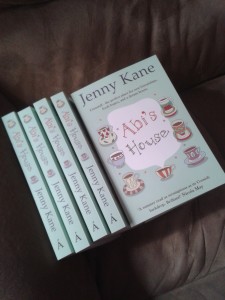 Look at my lovely books- I adore them!!
A massive thank you to everyone who has already purchased Abi's House. I've been overwhelmed by your kind comments.
If you'd like to buy the paperback version, if it available from all good bookshops as well as Amazon-
http://www.amazon.co.uk/Abis-

House-Jenny-Kane/dp/1783753285/ref=sr_1_1?s=books&ie=UTF8&qid=1426711343&sr=1-1&keywords=Abi%27s+House+Jenny+Kane

You can find the Kindle links
here
Happy reading,
Jenny xx