Today I have the pleasure of interviewing the lovely Charlotte Philips. So why not grab a cuppa, grab some cake, and come and put your feet up with us for five minutes…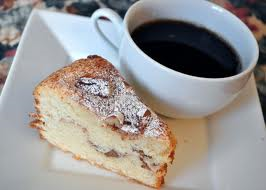 What inspired you to write your book?
Access All Areas is part of a series of five books set in the same fictional boutique hotel in London, so my story brainstorming had to tie into that setting. Over the course of writing the books, the Lavington Hotel and its staff and guests have developed and now I can almost walk down the luxury hallways in my mind! I loved the idea of having a celebrity stay at the hotel with all the mayhem that could cause, and when I thought around that a bit more I came up with the idea of having a photographer as my heroine, desperate to sneak a photo of the star to sell. The hero is the Head of Security at the hotel, so he's directly in conflict with her. Unfortunately a paparazzi photographer isn't the most sympathetic of characters, so instead I made Anna a portrait photographer who urgently needs money to save her house. She normally does school or wedding pictures, and is completely out of her depth, plus the idea of taking unsolicited pictures doesn't sit well with her conscience, but she's desperate and has run out of other options
Do you prefer to plot your story or just go with the flow?
I am absolutely a plotter, and the thought of just sitting down with nothing more than an idea to go on fills me with horror! I am in awe of people who can do that. The more books I've written, the more I have gravitated to planning rather than going with the flow. In my early books there were moments where I crashed my head on the desk in despair because I'd written myself into a corner or I simply couldn't see a way forward. On one occasion I had to rewrite the first third of a book because it just didn't work, and that was a horrible, draining experience. I now spend lots of time on the planning of my books. By the time I start writing I have a full scene list, character charts, biographies, timelines, the list goes on. It isn't set in stone – sometimes ideas come to me along the way that work better than my original plan, but as a general ballpark guide it works for me. I like the security that it provides and I believe it helps me write faster and better.
What is your writing regime?
I work on my writing Monday to Friday, although I may do bits and pieces over the weekend. Generally my routine is to drop my youngest daughter at school and spend the next two hours on my writing. After that other things have to take over. If I'm writing draft rather than planning or editing I aim for 2k words a day on weekdays, and that's generally achievable for me in the time I have. I fit in social media wherever I can, often I'll tweet from the car outside school or check Facebook while I'm cooking dinner. It's all about juggling, just as it is for everyone with a family or commitments.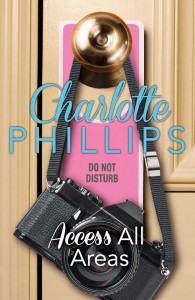 What excites you the most about your book?
The release of Access All Areas, and the final book in the series, Meet Me at the Honeymoon Suite, which comes out next month (June 25th), means my Do Not Disturb series is finally complete. It's going to be so lovely to have the full set of five books available in time for summer!
Anything else you'd like to share with us?
I'm just starting to write my very first single title. Planning is in full swing and I'm currently buried in post-it notes and character charts. It's a very exciting move forward for me but also a bit scary. Wish me luck!
***
Blurb- Access All Areas – Do Not Disturb #4
Can you hold onto the past without living in it..?
After losing her elderly parents, portrait photographer Anna will do anything to avoid losing the family home, it's all she has left of her perfect childhood. A hot tip from a friend raises her hopes – an A-list film star is secretly staying at the Lavington Hotel, London, with her rumoured toyboy lover. A photo of them together could be the answer to all Anna's money problems.
Unfortunately Anna is the worst paparazzi photographer on the planet and Joe, the hotel's new head of security, back in England in his first permanent job after years of globetrotting as a bodyguard to the stars, isn't about to allow a picture on his watch. No matter how cute the photographer might be…
***
Links
Amazon UK – http://amzn.to/1D5pIEb
Amazon US – http://amzn.to/1yJNV6t
iBooks – http://apple.co/1EiWJCV
Barnes & Noble – http://bit.ly/1FZCRPX
Google Play – http://bit.ly/1DsxHdG
***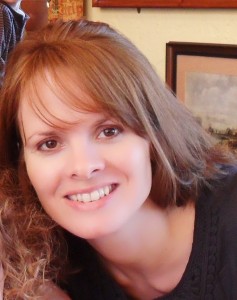 Bio
Charlotte Phillips writes funny, sassy, sexy stories for Harlequin KISS/Mills & BOON ModernTempted and HarperImpulse.
She is also mum to three kids and a mad dachshund and terrible housewife to a heroic husband who doesn't notice he is living in a hovel. She loves her sofa, her SkyPlus, her Apple TV and her pyjamas.
Twitter: www.twitter.com/CharPhillips_
Facebook: www.twitter.com/charlottephillipsauthor
Website: www.charlotte-phillips.blogspot.com
***
Many thanks for being interviewed for us today Charlotte! Good luck with Access all Areas.
Happy reading,
Jenny x