I'm delighted to be able to announce that my second children's picture book, Ben's Biscuit Tin Adventure will be out this summer!!!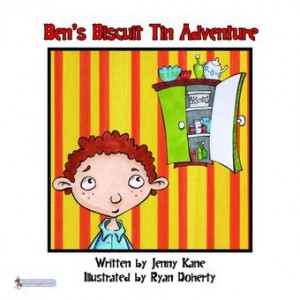 My quirky story of cookie sneaky retrieval has been brought to life by the brilliant illustrations of artist, Ryan Doherty.
Blurb
Ben's stomach won't stop rumbling in the middle of the night. As he lies in bed, Ben begins to plan how he can secretly sneak a biscuit from the biscuit tin.
But Ben is only seven, and rather short, and the biscuit tin is hidden at the very back of the highest shelf of the tallest cupboard in the kitchen. Working out how to reach the tin is going to take a lot of imagination…string, tape, springs, and maybe even some stilts…
Here's one of Ryan's lovely pictures!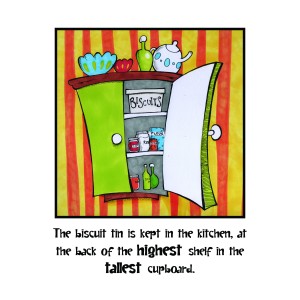 Ben's Biscuit Tin Adventure has come along after my first children's book, There's a Cow in the Flat (again with wonderful pictures from Ryan), caught the imagination of so many children.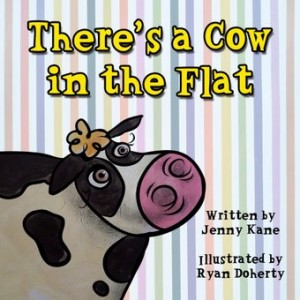 I'll bring you more information about Ben and his biscuit adventure very soon,
Happy reading,
Jenny xx