It's Day 10! The final day of my 'Blowing the Dust Off' series. Today Caroline Dunford is sharing the inspiration behind her novel, Playing for Love.
Grab a cuppa and enjoy…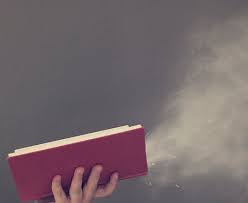 Inside the Edinburgh International Festival and Fringe
The Edinburgh International Festival and Fringe is well underway. Everywhere buildings are adorned in colourfully dressings, psychedelic-coloured billboards and hundreds of careful designed posters promoting what seems like an infinite number of shows. Tourists compete for pavement space with performers wearing garish wigs, riding unicycles, juggling livestock and handing out flyers for their unique greatest spectacle ever. It's possible to walk through the city centre with some ease if you're up early enough. Most of the throngs are then interred in the many pop-up coffee shops depleting the planet of bacon.
There's a lot of excitement in the air, but old hands know that not of it is justified. The festival can be the place where inspirations and aspirations (to be great actors, playwrights and comedians) famously come to die. A kind of graveyard of dreams if you like. But every year a few shining stars do rise out of the mishmash of cultural fodder and go on to be household names.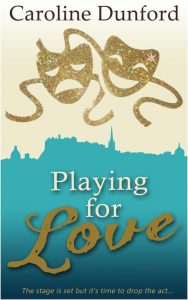 As an Edinburgh resident, I have mixed feelings about this time of year. I used to review for some of the Scottish Newspapers and remember with some fondness when I'd see five shows a day and then send in copy at 3am for the morning edition. But every year the Festival and Fringe has grown larger. Sometimes we even have a Fringe to the Fringe. The latter being the idea of bringing back cheap shows that you would try on a whim. This is where we force feed a heavy dose of cynicism. The average ticket at the Fringe will leave you with a battered wallet, while a Festival show will typically send your wallet to the ICU. The city literally doubles in population during the festival weeks and with that comes an inevitable degree of overcrowding and traffic jams.
The Festival and Fringe are victims of their own successes. People come from further and further away, prepared to spend more and more, to get the real Edinburgh atmosphere. There are still the small student productions out at the most far flung edges of the city, but realistically these are lucky if the audience outnumbers the cast.
The heart of the Festival and Fringe remains, if you know where to look. It's the one time of year when you can see a naked man in a see-through mac with a parrot on his head and people will throw money at him, rather than escort him off to the local police station. There is still a magical madness hidden among the profiteering and consumerism. And it's in all this bustling mayhem I set Playing for Love, about a young, reclusive writer, turned playwright, who comes to the Edinburgh Fringe to see her play staged and discovers this madcap world. Nothing is quite what it seems and even the most ridiculous explanations are far from the real truth. It's funny. It's sad. And it's romantic. Rather like Edinburgh itself at this time of year.
So, if you can't make it to Edinburgh, or you are here and want a bit of an insider's (fictional) guide then you can buy it in eBook in paperback at https://www.amazon.co.uk/Playing-Love-Warm-hearted-beautiful-Edinburgh-ebook/dp/B011OG0L3O/ref=sr_1_1?ie=UTF8&qid=1502641697&sr=8-1&keywords=caroline+dunford+playing+for+love
 My website: https://caroline-dunford.squarespace.com/
My Twitter: https://twitter.com/verdandiweaves?lang=en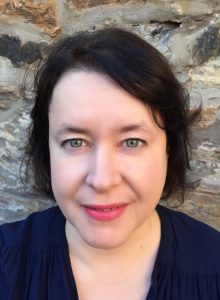 Bio:
My earliest memories are of wanting to be a writer. I found that through story I can explore the world around me and understand the thoughts and journeys of others. There is an old adage about walking a mile in someone else's shoes to appreciate their choices. As a writer, I spend a lot of time walking in someone else's shoes (figuratively, of course). 
I'm content when writing. Occasionally, I get frustrated when my characters refuse to conform to a carefully crafted plot, but in general sitting at my keyboard is where I feel most at home. In truth, I seldom stop thinking about stories, so when I sit down to write I tend to do so very quickly. On average, I produce between 300,000 and 400,000 words a year.
I'm unusual in that I write across a wide range of genres from historical crime to contemporary thrillers to YA science fiction. I've also written a number of plays that have been produced, some of which have toured internationally, and I'm exploring audio and screen dramas. Switching from prose to script is no mean feat but it's refreshing and helps me think about telling stories in new ways.
***
Many thanks Caroline. A great way to round off our look at novels from 10 different author's creative archives.
Happy reading everyone- and thanks for joining in this blogging adventure.
Jenny xx