It's Day 9 of my 'Blowing the Dust Off' series of blogs. Today I'm welcoming the lovely Richard Gould to my place to talk about his romance, A Street Café Named Desire.
Grab a cuppa and enjoy…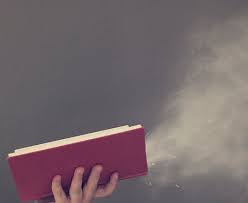 Why did I write this book?
Although on the surface not a philosophical question, there are in fact several deep levels of answer.
The starting point for the novel was a school reunion for ex-students from an international school I'd taught in. It had been a close community and like many other teachers, I'd kept in touch. I joined them for a weekend in Henley – and this is where the story begins.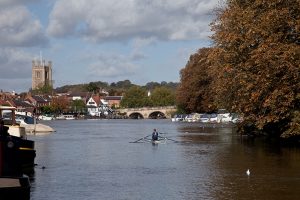 It struck me that some of the participants were virtually unchanged over the twenty-five or so years since being at school – looks and personalities – while others were unrecognisable. I decided to feature two (entirely fictional, or are they?) protagonists who had not been part of the social set when young. What had their random journeys through life been like and what would happen now that they had met again?
I'm male, I guess the photo is a giveaway.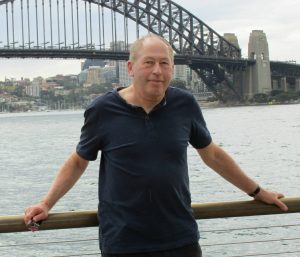 Being male, by the law of averages, I shouldn't be writing Romance, but a fellow author persuaded me that my writing about relationships constituted Romance. She suggested I join the Romantic Novelists' Association and I did as ordered and signed up for the New Writers' Scheme. I'd already self-published with a fair bit of e-book success, (it was so much easier five or so years ago!), but the positive feedback I got from the NWS reviewer encouraged me to renew my search for a publisher. Accent Press took me on and A Street Café Named Desire was my first novel with them.
Is my novel within the Romance genre? I concede that it is, though I did have many distraught days and sleepless nights after it was put into a 'Chick Lit Lovers Bundle'. As is the case for most of my writing, in A Street Café Named Desire I flip the 'traditional' Romance plot by having an insecure male seeking a relationship with an alpha female, his path fraught with all the difficulties typically thrust upon the female within this genre. Most of my readers are female and the feedback I've received indicates that a male take on relationships is both evident and refreshing.
Who am I? OK, so now we are getting mainstream philosophical. Several agents suggested I use a pseudonym. I've declined the offer, but by using 'R J' instead of 'Richard' in my author name I'm sort of concealing gender – it's my cowardly compromise.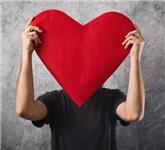 Didn't someone famous once say something like what's in a name? I thought long and hard about using A Street Café Named Desire for the title, as did my publisher. At the start of the novel, David, the male protagonist, is stuck in a dull accountancy job that he dislikes intensely. His dream is to open an arts café. His second dream is to have a relationship with Bridget, the alpha female. Café + Desire seemed to fit, as did paying homage to the steamy play.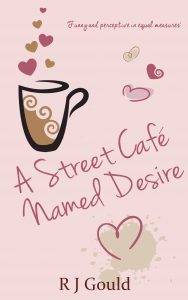 The Amazon link to A Street Café Named Desire is here: http://Mybook.to/streetcafe and it's priced at only £0.99/$0.99 during the week of Jenny's 'Blowing the Dust Off' blog tour.
A Street Café Named Desire – the blurb
A man's quest for two dreams – a relationship with the gorgeous Bridget and opening an arts café.
David meets Bridget at a twenty-five year school reunion and instantly develops a teenagesque passion for her. There's a juggernaut-load of baggage to overcome ahead of having any chance of a relationship – a demanding soon to be ex-wife, a tyrannical new boss, an accountancy job he detests, stroppy teenage children, and encounters with the police. There's a further distraction because his plan to quit his job and set up an arts café is proving to be rather more challenging than anticipated.
One of my favourite reviews:
"This is such a gentle and easy book to read, it is almost surprising the impact and resonance it has long after finishing it. The story is a familiar one, but it is told with humour, humility and humanity and at the end I was left feeling hopeful and satisfied."
And one of my favourites about me:
"R.J. Gould's voice is a unique one, not only because he is a man writing romance and contemporary fiction. This author offers readers a fantastic insight into the otherwise closed lives of families who make us laugh, groan, roll our eyes but ultimately, can relate to."
A Street Café Named Desire – an extract
My dip into the novel is taken from the end of the first chapter when David first meets Bridget, having unenthusiastically mingled with other ex-schoolmates earlier that evening:
'Well, look who we've got here.' The voice of Bill Thatcher hadn't changed.
'It's our little David,' another unchanged voice, this was Ben Carpenter.
An overzealous slap landed on David's back. 'You buying the drinks, mate?' Ben asked.
David realised he was no longer scared of them. How could you be, looking at the two pot-bellied, balding, greying men with sallow puffy faces? They had lost their menacing edge. Also, he was prepared to admit when he'd had time to reflect, he wasn't scared because he didn't much care what happened, not after what he had been subjected to over the past few weeks.
He eyed Ben. 'Why don't you get me one?'
Ben looked aghast. 'What?'
'I'll have a bottle of Bud, thank you.'
'Is little David acting tough?' Bill enquired.
'I think he is,' added Ben.
'It's not a case of acting tough, it's about growing up. And I seem to have made a better job of it than you two. I suppose keeping fit helps, the judo.'
'You do judo?' sneered Bill.
'Yes. And not drinking as much beer as you has assisted.' With that, David gave Bill a generous whack on his pot belly. When he analysed his action afterwards, readily admitting it had been a step too far, he wondered whether the annoying physical maltreatment by Helen might have been part of the reason for his own mild assault. But probably it all came down to his profound unhappiness – he couldn't care less about the outcome of his actions. Not at that instant at any rate. But he did care a few nanoseconds later when Bill floored him with a right hook to the chin.
Bill looked down at him with contempt. 'You gonna try your judo on me, little David?'
Of course there never had been any judo, only badminton which had kept him in reasonable shape but clearly hadn't prepared him for fighting. David gazed up at a gathering of his ex-classmates in a circle around him, some with a look of concern, but most smiling. Helen and Sharon were in the smiling group, but at least Helen did have the decency to tell Bill and Ben to lay off as it was a festive occasion. The crowd dispersed and David stood gingerly. He made his way to a chair by the window. In the short interval between boredom and humiliation dusk had enveloped the trees. Now they stood as forlorn grey silhouettes. Despite there no longer being anything of interest to see, he chose to stare out the window rather than look inside the room at the alcohol-fuelled gathering.
'One Bud coming up.'
He turned. The woman handed over the bottle and sat next to him, a glass of white wine in her other hand. 'You OK?'
'Just my pride hurt a bit. Well my chin, too.'
'Poor you. Those two were appalling twenty-five years ago and they haven't improved by the look of things.'
David recognised the voice, the engaging Scottish lilt from all those years ago.
'I'm Titless,' the woman added.
He glanced from her face to her upper body and saw shapely curves. When he looked up she was smiling and he reddened.
'Not anymore, but I was then. I took a while to develop. Too long for Bill and Ben, so that was their nickname for me.'
'I remember you. Bridget.'
'Congratulations. You're the first to know my name tonight, not that I've spoken to many.'
'Well, you've changed beyond all recognition.'
Like every parent, David had told his children the story of the ugly duckling that turned into a beautiful white swan, and while he appreciated the moral symbolism, he had never seen such a transformation in real life until now. Bridget had been an unsociable, awkward girl, liable to blush the instant someone addressed her. She had appeared friendless and was known as 'Spotty Swot' amongst his circle of friends. He hadn't been aware of the 'Titless' nickname, not surprising as he kept well away from the gang. Her legs, he remembered, had looked too spindly to support her. He'd felt sorry for Bridget, a rather sad-looking loner, but he'd been too shy to do anything about it.
The woman by his side was divine – a goddess. Not in a garishly sexy way – just downright beautiful. Every facial feature of textbook perfection. A narrow face with high cheekbones; a little, upturned nose; pouting lips; soft, powder blue eyes. Eyes that were now smiling at him.
'I feel like I'm being inspected. Do you approve?'
'Yes, yes. You look lovely, if you don't mind me saying.'
'Thank you, I never say no to a compliment. I was wondering though – what on earth made you come along to this awful reunion?'
'It's a long story.'
'It's a long evening.'
R J Gould Website and social media links
Website:                      http://www.rjgould.info
Twitter:                       https://twitter.com/RJGould_author
Email:                          rjgould.author@gmail.com
Facebook:                    https://www.facebook.com/RJGouldauthor/
Email:                          rjgould.author@gmail.com
About R J Gould
R J Gould writes contemporary fiction, using humour to describe past, present and sought after relationships. His characters, some highly eccentric and some plain ordinary, are trying to make the most of their lives while carrying heaps of baggage. They struggle to balance the pressures of work, friends and families as they search for second-chance romance. He is published by Accent Press and is a member of the Romantic Novelists' Association. His first novel, 'A Street Café Named Desire' was released in December 2014 and short-listed for the 2016 Joan Hessayon New Writers' Award. 'The Engagement Party' was published in May 2015 and 'Jack and Jill Went Downhill' was released in June 2016. He lives in Cambridge and is a member of Cambridge Writers where he leads the Commercial Editing Group.
Many thanks Richard. Great extract!
Just one more day to go in this fabulous look back at some fellow authors writing archives. Come back tomorrow to see what Caroline Dunford has to share with us.
Happy reading,
Jenny x