Every year since I began to write I've dreamt up an annual festive story- which means that for the past ten years I've been making it Christmas on paper during the summer months!
This year, as sunshine blasts the country, I've been conjuring up frost covered scenes based in the Cotswolds- where Megan Johnson (last seen waitressing in Pickwicks Coffee House in Another Cup of Christmas) is helping her old college friend Izzie Spencer-Harris (well, Isadora actually- but she hates that!) get her brand new business, The Cotswold Art Centre ready in time to host the renown Cotswold Choir's annual carol concert.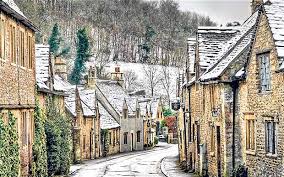 All was going according to plan, until a storm sends a branch crashing through the roof…will everything be ready in time? And how does the carpenter, Josh Parker, fit into the scheme of things…?
Well, I'll just go and slap on some sun cream, and go and decide which carols my made up choir is going to sing…
I'll be back with more news about this, the third book in my Another Cup of…series, very soon!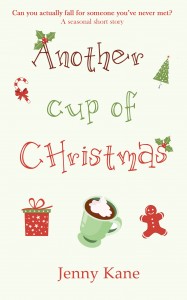 Happy Reading,
Jenny xx