What a year it's been for my 'Jennifer Ash' side!
Not only have I had the pleasure (the privilege), of writing a number of audio scripts for ITV's Robin of Sherwood, I've also been very busy with the continuing adventures of Mathilda of Twyford.
Mathilda's earliest adventure, which features in the first book of The Folville Chronicles – The Outlaw's Ransom – was re-released by Littwitz Press. The second book in the series, The Winter Outlaw came out in March. Now, after eight months intense writing, I can announce the forthcoming arrival of the third of The Folville Chronicles: Edward's Outlaw.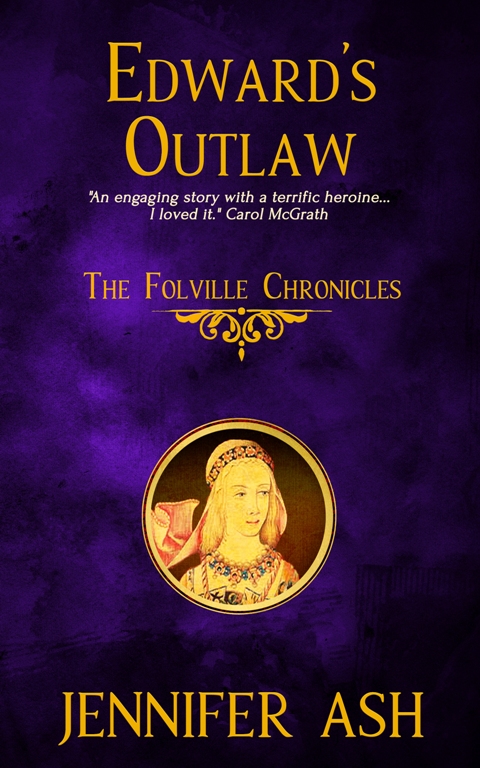 Edward's Outlaw will be released on 3rd December.
Pre-order for the eBook version of Edward's Outlaw (Paperback link coming soon)
Blurb
January 1330: King Edward III's England is awash with the corruption and criminal activity that his mother, Queen Isabella had turned a blind eye to- providing it was to her advantage.
Now, having claimed the Crown for his own, Edward is determined to clean up England. Encouraged by his new wife, Philippa of Hainault and her special advisor- a man who knows the noble felons of the countries Midland region very well- King Edward sends a messenger to Roger Wennesley of Melton Mowbray in Leicestershire with orders to work with the county sheriff to arrest five of the Folville brothers…including the newly married Robert de Folville.
Robert takes his wife, Mathilda, to Rockingham Castle for her own safety, but no sooner has he left, when a maid is found murdered in the castle's beautiful guest suite, the Fire Room. The dead girl looks a lot like Mathilda. Was she the target, or is Mathilda de Folville's life in danger?
Asked to investigate by the sheriff in exchange for him deliberately taking his time in the hunt for her husband, Mathilda soon uncovers far more than murder…a web of carefully laid deception which trails from London, to Derbyshire, and beyond…
***
After being thrust into solving mysteries in books one and two in order to save her own life, this time Mathilda finds herself in the role of detective. Word of her skill at getting to the bottom of crimes has spread. In fact, the only person that doubts Mathilda's skills as an investigator is Mathilda herself…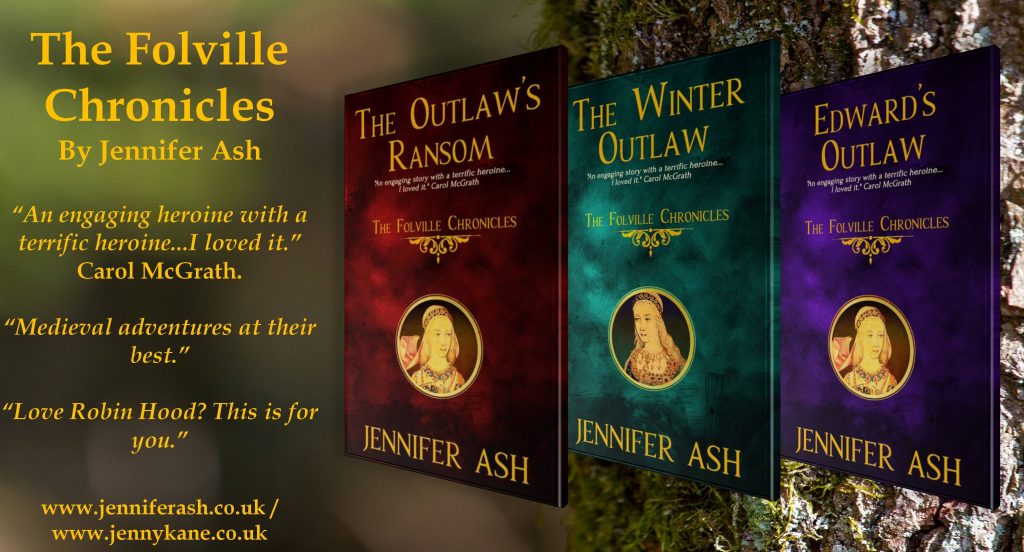 I had a wonderful time writing Mathilda's latest adventure – and setting up the background for book four. In fact, clues to book four (which I will be writing at the end of 2019), have been scattered through the lines of all of The Folville Chronicle novels so far…
Come back for more novel release news soon.
Happy reading,
Jennifer xx