OK, so who said it could be almost September already? No one asked me! I have far too much to get done this year for it to be time to knock on September's door.
However! As it is the end of the month, I'm flinging the door open wide to the wonderful Nell Peters.
Over to you Nell…
Guten Morgen meine Freunde, and anyone else who just happens to be passing. Here we are at the end of August – how on earth did that happen? The school summer holidays are all but over and we are standing at the edge of the slippery slope that descends into cold weather, short daylight hours, Halloween, Bonfire Night and *whispers* Christmas. Yikes!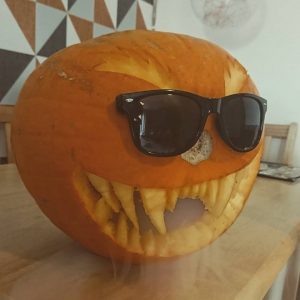 There is already Christmas stuff in our local Tesco …But before we start hanging up our stockings and buying earplugs as protection against Slade, there's the OH's birthday to celebrate. On the day he was born (1961), the Dutch National Ballet was formed through a merger of Netherlands Ballet (Dance Director, Sonia Gaskell) and Amsterdam Ballet (Dance Director, Mascha ter Weeme). This put an end to the rivalry or 'ballet war' between the two companies – loaded tutus at dawn? OK, anyone else harbouring a stereotypical mental image of prima ballerinas noisily pirouetting their stuff across the stage in wooden clogs, with a tulip clenched firmly between their teeth? That'll just be me, then …My paternal grandfather, Wilfred, was also born on this day way back in 1897 – he was the one who lied about his age to become a pilot in the Royal Flying Corps in 1914. Wilfred shared his date of birth with American actor, Frederic March, born in Racine, Wisconsin, who appeared in Dr. Jekyll and Mr. Hyde and The Best Years of Our Lives, as well as German writer and poet, Marianne Bruns, born in Leipzig. They died in 1966, 1975 and 1994 respectively, so Marianne walks away a clear winner of the longevity prize. Also on this day in 1897, British General Horatio Kitchener's army occupied Berber, North of Khartoum, and Thomas Edison patented the Kinetoscope (kinetographic camera), the first movie projector. Say cheese!
August 31st 1976 wasn't a good day for either Mexico (their currency, the peso, was devalued) or George Harrison, when Judge Richard Owen of the United States District Court found him guilty of 'subconsciously' copying the 1963 Chiffons' tune, He's So Fine  and releasing it as My Sweet Lord in November 1970. The record reached #1, making George the first Beatle to have a solo chart-topper, but with nasty terms like 'copyright infringement' and 'plagiarism' thrown into the legal mix, the shine may have faded somewhat from that achievement.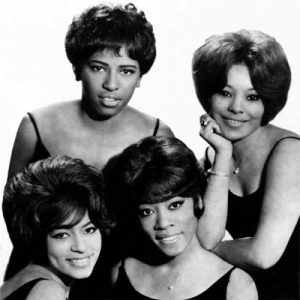 Perhaps musical composition (and this is pure hypothesis on my part, since I am tone deaf!) bears similarity to writing a novel, in that everything is to a certain extent a re-mix? The Thirty-Six Dramatic Situations (1895) is a list compiled by Georges Polti, to categorise every dramatic situation that might occur in a story or performance. He analysed Greek classical texts, plus classical and contemporary French works, along with a few non-French authors. In the book's introduction, Polti claims to be continuing the work of Carlo Gozzi, who also suggested thirty-six basic plots.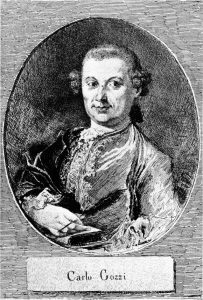 However, in 1965, Kurt Vonnegut submitted a thesis to Chicago University, arguing that there are in fact only six scenarios that form the foundation of literary 'shapes'. Much to his great annoyance (fair enough – anyone who has ever laboured over a thesis knows how much blood, sweat and hair-tearing goes into it) his work was rejected. But years later the dust was blown from the manuscript and the premise used as a springboard for researchers at the University of Vermont, who fed 1,737 stories from Project Gutenberg – all English-language fiction texts – through a programme that analysed the language for emotional content. They concluded there are 'six core trajectories which form the building blocks of complex narratives'. Way da go, Kurt!
On this day in 1730, amusingly-named Gottfried Finger (sounds painful) died. You will all know he was a Moravian Baroque composer and virtuoso musician, the viol (of the viola/violin family) being his weapon of choice – many of his compositions were written for the instrument. Finger was born in Olomouc, the modern-day Czech Republic, and worked for the court of James II of England before becoming a freelance composer. Sometimes known as Godfrey, he also wrote operas and entered a contest in London to adapt William Congreve's The Judgement of Paris as such, but after managing only fourth place he grabbed his bow and resin in a huff and moved to Germany, where he died in Mannheim.
Gottfried was preceded in death by one Ole Worm (snigger), Danish physician and historian, who breathed his last on this day in 1654, aged sixty-six. Ole was the son of Willum Worm (it just gets better!) a wealthy man and mayor of Aarhus, and Dorothea Fincke, the daughter of friend and colleague, Thomas Fincke. Thomas was a mathematician and physicist who invented the terms 'tangent' and 'secant', while teaching at the University of Copenhagen for more than sixty years. I really hope he was given a gold watch for long service. To give Ole his due, while he was personal physician to King Christian IV of Denmark, he courageously remained in Copenhagen to care for the sick, during an epidemic of the Black Death. Olé, Ole! So sorry …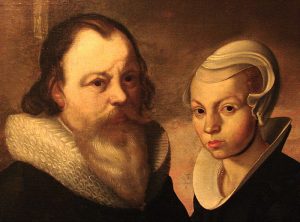 More recently, Walter William Bygraves – better known as Max – died in Australia on this day in 2012. Born into poverty in Rotherhithe, London in 1922, he worked his way up to become a comedian, singer, actor and variety performer who had his own TV show. He appeared in the Royal Variety Show twenty times, as well as hosting Family Fortunes. Bit of a lad, was our Max – not only did he have three children with his wife, Blossom (real name Gladys), he added another three, born as the result of extra-marital affairs.
Exactly a year after Max, David Paradine Frost died of a heart attack while enjoying a life on the ocean wave, aboard the MV Queen Elizabeth – he'd been booked as a guest speaker. Born the third child and only son of a Methodist minister, Frost took the well-trodden Cambridge/Footlights route and, after graduating with a Third in English, went on to develop a hugely varied career in the media. He first came to the viewing public's notice in the UK when chosen to host the satirical programme That Was The Week That Was in 1962, and his popularity led to work in US TV, plus a series of high-profile interviews, including Richard Nixon. A post mortem revealed that Frost suffered from hypertrophic cardiomyopathy, a hereditary heart disease which affects roughly one in five hundred people – sadly, it also killed his oldest son, Miles, in 2015, when he was just thirty-one.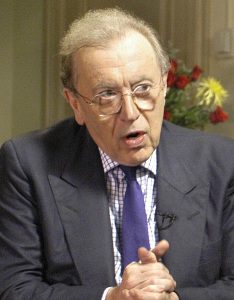 On the domestic front, August has been a time of upheaval and life-changing decisions. I can see a chink of light at the end of an eight year long tunnel, which began when my dad had a minor stroke. At that time, both my parents had already started to show obvious signs of dementia but weren't diagnosed with the vascular variety until four years later. It was all downhill after that; even with some family members helping out and five visits a day from private care providers, we staggered from one crisis to the next.
After my dad died last year, my mother inevitably spent some time on her own and to counteract this as much as possible, #2 son – bless him – stayed at the house Mon-Fri, supplementing the care visits. This still left weekends and that's when I would spend hours on end gawping at images from the CCTV system we had installed for my mother's safety. Things came to a head during the recent hot weather, when she started to refuse both liquids and food – she quickly became so weak that she ended up doing an overnighter in hospital on a saline drip. We'd bent over backwards to adhere to both parents' wish to stay in their own home, but after giving it our very best shot, #2 and I simultaneously decided that we'd come to the end of the road – hard decisions had to be made, and quickly.
Over four days we planned a military operation to get my mother out of the house she hasn't voluntarily left for a very long time, to begin the four weeks of respite care I'd arranged in a rather swish care home – previously checked out for just such an eventuality. By stealth – the theme tune to Mission Impossible playing on a loop in my head – we got clothes, toiletries and a few personal items together and stashed them out of sight, arranged for one of the visiting carers who has a good rapport with my mother to stay on for extra time to act as escort, along with another carer borrowed from the home, we also borrowed a wheelchair from the home, booked a disabled taxi, managed to grapple through an assessment of needs with one of the care home staff, and crawled to the pub exhausted the evening before Evacuation Day.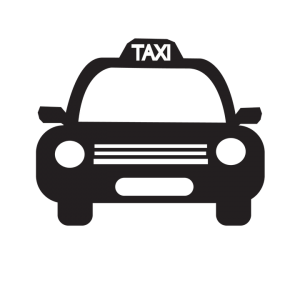 Everything went like clockwork on the morning. My mother was sitting in the hallway, all dressed and fed and in the wheelchair – we'd told her she had an appointment and though protesting loud and long that she didn't want to go, we steadfastly ignored her. It was a case of now or never – and never wasn't an option. Then just as the taxi was due, there was a car accident at the end of the drive – no one hurt, but damaged vehicles blocking the road caused a huge tailback. When the taxi eventually arrived, the two carers swooped into action and had my mother out of the door and into the back in seconds – amid wails of outrage – and rode shotgun during the short drive to the care home. #2 and I followed at a safe distance, the burden of guilt weighing heavily on our shoulders.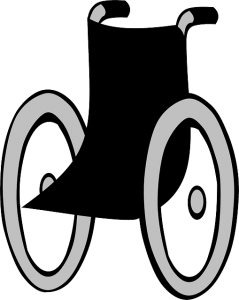 As always, I'm writing this blog in advance so that Jenny has time to do the magic thing with it. There are six days to go until the respite period ends and we will know then if a permanent place can be offered – stressful, nail-biting times. So far, things have gone well. My mother is eating and drinking almost normally and interacting with others and staff and has had quite a few visitors. It's a well-run, friendly home with a good atmosphere – her room has a lovely view of the gardens and one day she may even venture out there. The fees are eye-watering, but she has round-the-clock care from brilliant staff, in a safe and secure setting – you can't put a price on that.
Wish me luck!
Thanks for having me, Jenny. Toodles.
NP
***
GOOD LUCK!!
Guilt is always such a nightmare- especially when you've done the right thing.
Thanks again for such a fab blog,
Happy reading,
Jenny xx