Natalie Dawn is this week's guest on my 'Opening Lines' blog.
I'm delighted to present you with the first 500 words (exactly) of Natalie's crime thriller, Slamming Doors, the first of three books in 'The Retribution Series.'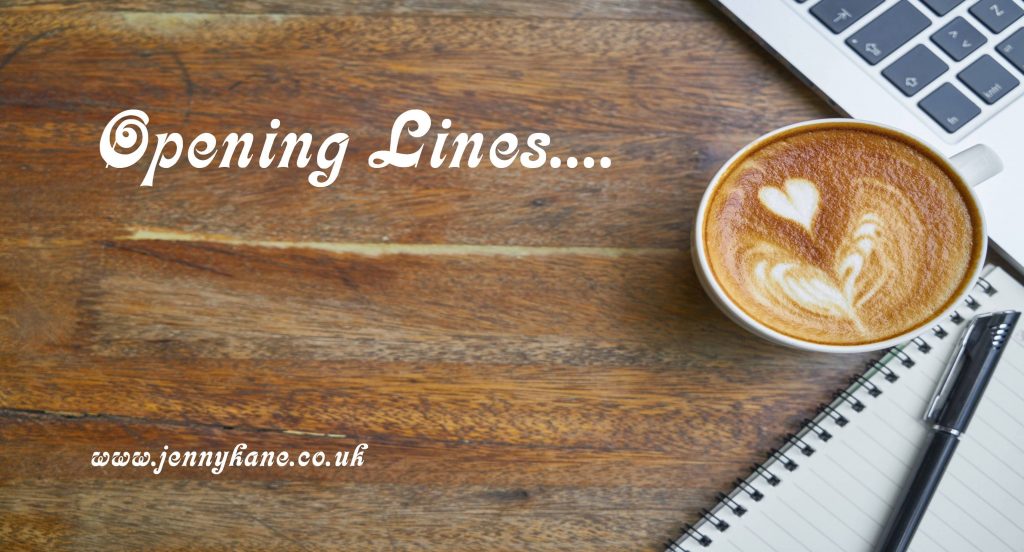 First 500 words…
FLASHBACK_AGED 34
'I know there was a gun.' Selena spooned the sweet sugary froth from the surface of her cappuccino, watching her best friend's face intently.
'A gun?' Kara gasped as she leant forward to place her mug on the low glass coffee table.
Selena nodded, sipping cautiously from her cup, disappointed to find the liquid bitter beneath the seductive milky cloud, leaving a stale coating on her tongue.
'I didn't tell you about the gun before..?' Selena frowned at Kara in surprise. 'I've been getting these flashbacks about that night, but as the memories merge together, I forget what's come to me recently and which bits I've known all along. Is the gun new?'
'You're damn right the gun is new!' Kara gushed. 'You never mentioned a gun before! Did Joel threaten you!?'
'No! Not at all. In fact, it was Joel who was being threatened.'
'Hmph,' Kara retorted, helping herself to a handful of popcorn from the bowl on the sofa between them. 'They should have pulled the bloody trigger.'
Selena had to stop herself from reprimanding Kara. She found it a struggle every time they met up and the conversation inevitably wandered back to Joel. It wasn't that Selena was protecting him, like she used to – just that she hated any incitement of violence, always had. But she didn't want Kara to misread it as some misplaced loyalty to Joel, so she swallowed it down.
'So you're in this dodgy Thai bar and a guy pulls a gun on Joel – then what?' Kara shrugged.
'No, you've got it all wrong. That wasn't how it happened at all.'
'So tell me. It's been years – I've forgotten how it all went. And who knows how many memories you may have restored since then?'
Kara was right – it had been four years since they'd met up in that little Italian in Bayswater for their regular after-work girly catch-up – which actually happened to be anything but regular, because it was the week after Selena had left Joel and the day Selena finally revealed all of the horrors Joel had subjected her to. The memories of that night in Thailand had featured heavily, but neither of them could now remember exactly what they had discussed amidst the emotional chaos of the separation.
'From what I remember, your recollections of that night were pretty sketchy. In honesty, I don't think there really was an actual story. It was all a bit vague….'
'There is definitely a story,' Selena confirmed.
'Then maybe you've remembered a lot more since you first told me,' Kara prompted.
'It does seem to be coming back in patches. I'm not sure I want to remember it all.'
'I think I was so overwhelmed by the horrid bit, that I've forgotten the details…' Kara wriggled as she recalled it 'you know the really horrible bit…'
Selena nodded mournfully that she understood.
'I still can't believe he did that to you.' Kara held her face in her hands…
***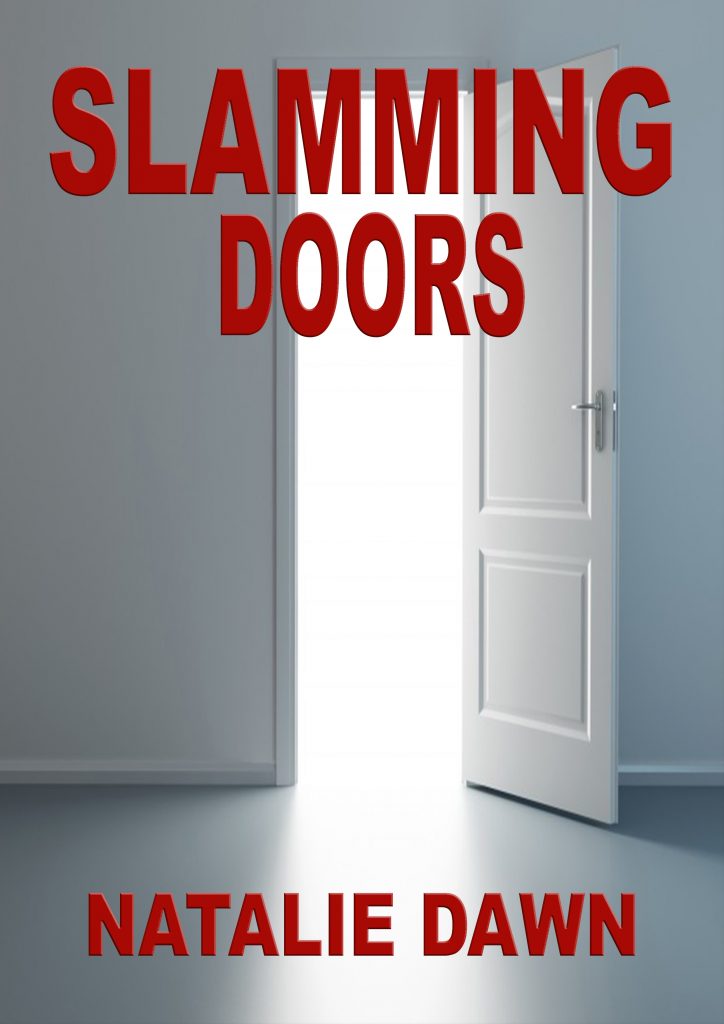 Blurb
Selena Delano never reported her ex-husband, Joel, for sexually attacking her.
Five years on, Selena is content in her new life and determined to protect her young family from the shame of her past.
Despite this, she feels compelled to track down Joel's new girlfriend in a bid to prevent her from becoming his next victim…
***
'Slamming Doors' is available on Amazon Kindle and Paperback: https://t.co/CI26k6tjLq
***
Bio
Natalie Dawn is a graduate of Drama and Theatre, a Mother to two young children and a self-confessed chocoholic. After the beautiful chaos of every day, when the children are finally asleep, she writes Domestic Noir novels (and gets very little sleep herself..!)
Slamming Doors is Natalie's third novel but the first she felt could brave it alone in the big wide world. Natalie works as an Assessor for Building Sustainability and is currently querying her fourth – and most recent – novel with agents, whilst penning her fifth….
'Slamming Doors' is available on Amazon Kindle and Paperback: https://t.co/CI26k6tjLq
Follow Natalie Dawn on Twitter @NatalieNovelist  and on Facebook: Natalie Dawn
***
Thanks Natalie!
Come back next week for the first 500 words from a novel by Tracey Norman.
Happy reading,
Jenny x