Once again- and for the last time in 2017- I welcome the fantastic Nell Peters to my blog to give us a monthly roundup of events.
So grab a cuppa, settle down, and have a read.
Over to you Nell…
Hi, everyone! Take a break from eating the leftover turkey sandwiches for a mo and step inside – don't panic, that's as far as my Cilla Black impression goes … chook.
New Years Eve is always a time for reflection and resolution, past times and planning – plus any other alliteration you care to come up with. What have I learned this year? More than anything to Carpe the jolly old Diem, since none of us knows what might be lurking just around the corner to lob a spanner in the works. The fickle finger of fate may well interfere to ensure you don't actually get to do those things you are putting off until it's more convenient/you can better afford it/there's an R in the month. Just do it!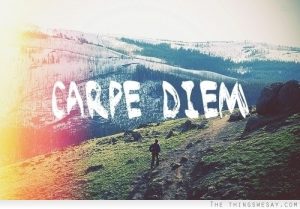 Other sage pieces of advice from me to me include, in no particular order;
Don't bother ordering a gluten free meal in BA Business Class in future (assuming you ever get to fly at the front of the plane again) – you know they are rubbish and you are better off chewing the plastic tray, or staying hungry while you enjoy the 'free' drinks.
You shared a childhood with your cousins, Keith and Barbara – keep in touch! This after I met them again at my dad's funeral after 22 and 8 years respectively.
Try to remember Carey Mulligan is an actress, not a singer – you have even seen Suffragette! Barbara mentioned that her daughter is now married to CM's brother – thought the name rang a vague bell, just picked the wrong option … Duh! And no, the tenuous connection that she is married to Marcus Mumford of the band, Mumford and Sons does not get you off the squirmy hook.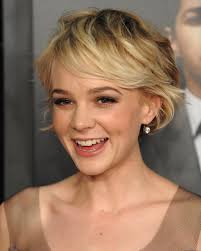 Don't go anywhere with the OH's colleague, Richard. He survived being badly stabbed and beaten on London Bridge in June only because a) he's super fit and b) an off-duty soldier lay on top of him to stop the bleeding and save his life. Richard then emerged unscathed from the shootings in Las Vegas – there for a charity swim. Things happen in threes.
Remember James (Jim) Angel as the huge personality he was when you cavorted around California with him decades ago, not the shell he became through dementia. He flies high now – so should you.
No matter what your mother drummed into you repeatedly, you do not have to keep a stiff upper lip at all times.
There are many, many fantastic people around and you know a lot of them, either in person or on line. Perhaps consider that since they associate with you, you are not totally bad yourself?
Remember the AA Milne quote, 'You are braver than you believe, stronger than you seem, and smarter than you think.' You gave each of the GDs a locket with that engraving, so maybe take it on board yourself?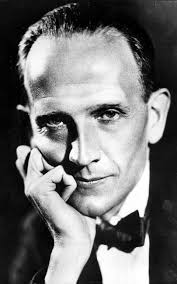 Even though you live in a draughty old house that costs a small fortune to heat, turn the boiler on!
You need to majorly improve your work/life balance.
Having said that, you also need to get back to some serious writing – there's the third part of a trilogy to finish and two other WIPs wanting attention, plus so much more. You have been faffing around for many months doing dutiful daughter stuff. Enough! Oh, and while you're at it, get a decent publisher.
You have skinny legs – so what? They've held you up for decades, haven't they?
I think that's enough of that, don't you? As you are reading this (and assuming all goes to plan) we will be travelling to London for the New Years Eve celebrations and meeting up with three sons and partners. We used to go every year before the boys fled the nest and stay over, but we haven't done so for a few years. You have to buy tickets now and take up your position in the zone you're allocated – we are all A, which is just as well, as there is no hopping around wherever you fancy. In a truly insane moment, I said I'd treat everyone to their hotel rooms – NYE has always been premium rate, but now the cost is astronomical and my debit card is weeping buckets. Note to self: look up prices before opening stupid mouth. I didn't take up the breakfast option … Speaking of buckets, I hope there will be large numbers of handy Portaloos.
#3 will typically be cutting it fine, as his plane lands at Heathrow around 5.30 pm – he's not home for Christmas as he has a previous engagement, sailing around the Philippines on a luxury yacht for a week and then a week in Phuket. How very stressful for him. As I type, I'm not clear where he's flying from, but I hope he turns up! And when he does, I'll bet he still hasn't got a suntan – he's never been a sun worshipper, but how anyone can spend all that time in really hot climates and remain whiter than the whitest maggot, is quite beyond me. His brothers have christened him 'Insipid of India'. His is a flying visit – back to Mumbai on 3rd January.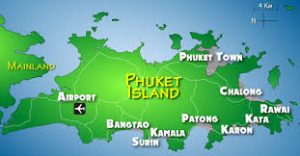 Once we are into January, it will no doubt be impossible to avoid being bombarded with stuff about the royal wedding – snore. I see it is to be held in St George's Chapel, Windsor, which is where I was almost christened. Let me explain; Unc – my great uncle Keith, more formally known as The Reverend Canon Keith Harman – lived in Bermuda and within his island parish (or whatever it would be called) were both a military base and a leper colony. He was married to and divorced from a famous American concert pianist, though if I ever knew her name it's now forgotten. I don't know if the disgrace of divorce was the cause, but Unc was sent to Windsor for a year on some sort of exchange programme.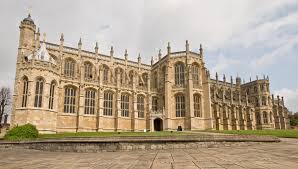 Not much of a punishment though, because as a keen photographer he was given the run of the castle and permission to take pics of the royal nippers. He was regularly invited to lunch with the Queen and Prince Philip and somewhere in Windsor there is the Harman Clock, presented to him as a token of thanks. His big sister – my paternal grandmother – must have dined out on that for years. I was a baby during Unc's Windsor sortie and said grandmother arranged every detail of my christening at St George's Chapel, unfortunately neglecting to consult my mother – a battle of control freaks ensued and my mother won. Incidentally, I don't know if it's in the genes or name, but my aforementioned cuz Keith is a pro snapper of some renown.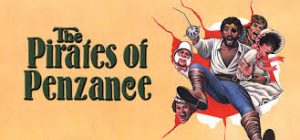 Quite a few musical events have happened over the years on NYE – starting with the premier performance of Gilbert and Sullivan's light opera, The Pirates of Penzance in New York City, 1879. A mere eighty-two years later (1961), the Beach Boys gigged together for the first time using that band name. In the original line-up were brothers Brian, Carl and Dennis (drummer, and the only one in the group who actually surfed) Wilson, their cousin Mike Love and friend Al Jardine.
In the summer of 1968, when everything was sex, drugs and rock 'n' roll, Dennis took under his wing an unknown and strange long-haired rocker called Charlie, who sang in a random way and talked of mystical things.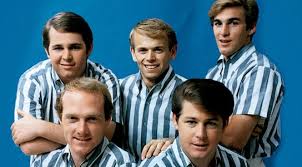 The Beach Boys – along with the Beatles and others, were already disciples of Maharishi Mahesh Yogi, guru of transcendental meditation, so perhaps the mystical bit appealed. Peace, man. Not much peace and love the following year, though, when Charlie – better known as Charles Manson, who died in November – incited his 'family' to commit brutal and ritualistic murder.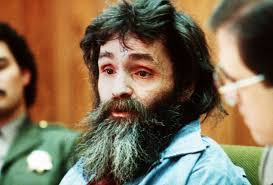 On NYE 1963, a young Jerry Garcia and an even younger Bob Weir played together for the first time – but not at a gig. Weir (16) was wandering the back alleys of Palo Alto (San Francisco Bay area), with another underage friend, looking for a club that would admit them, when they heard banjo music. They followed the sound to Dana Morgan's Music Store, where Jerry (having forgotten the significance of the date) was waiting for his students to arrive. Weir and Garcia spent the night playing music together and then decided to form a band – take a bow, the Grateful Dead via a couple of other names.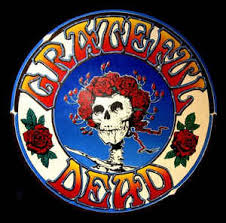 In 1966, the Monkees' I'm a Believer made it to the number one spot and hung on there for a further seven weeks. Paul McCartney chose NYE 1970 to file a lawsuit to dissolve The Beatles. 1st January did not become a bank holiday until 1974 in England, Wales and Northern Ireland – that was the year Lindsey Buckingham and Stevie Nicks joined Fleetwood Mac. Two years later The Cars played their first gig.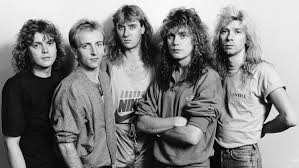 Rick Allen became Def Leppard's drummer aged fifteen in 1978, just before the band signed their recording contract. Result! He lost his left arm in a car accident 31/12/84, but ignored medical predictions that he would never play again, and re-joined the band less than two years later to perform with the help of a semi-electronic drum kit. His live performance comeback was an emotional event, and Rick admits to shedding a tear – quickly followed by the fear that he'd be electrocuted if the tears hit his metal pedals.
Barbra Streisand seems to enjoy warbling on New Years Eve – in 1993 she gave her first live public concert in twenty-seven years at the MGM Grand, Las Vegas, when ticket prices ranged from $50 to $1500. That made her the highest paid concert performer in history. Six years later in 1999, Streisand returned to the concert stage, tickets selling out in the first few hours, eight months before the show. At the end of the millennium, she was the number one female singer in the US, with at least two #1 albums in each decade since she began performing. Not too shabby.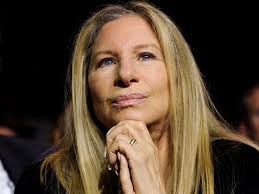 Who has a NYE birthday? #4 son was expected on 31st December, but feared he might be missing out on presents and so brought things forward to Christmas Eve – the only one who was early. Our beautiful niece, Francesca, was far better behaved and turned up on her due date – she's twenty-seven today. Way da go, Fran! French modernist artist and sculptor Henri Matisse would be blowing out a lot of candles on his cake today, if he hadn't died in 1954 (aged eighty-four.) He began painting at twenty while recovering from an appendectomy and his style was influenced by (amongst others) Vincent Van Gogh – although he quickly developed his own unique approach to colour and form. Matisse was arguably one of the most influential painters of the twentieth century.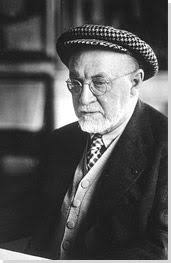 North of the border, we have some Hogmanay birthdays, starting with Prince Charles Edward Stuart in 1720, who was born in Rome to exiled Stuart King James VII (Scotland) and II (England and Ireland) – the last Roman Catholic monarch.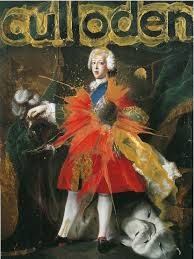 Bonnie Prince Charlie spent just a year in Scotland, in his attempt to rally support and battle his way to London to claim the English throne for his father from George II. His was a win some, lose more campaign, and following a decisive defeat at Culloden Moor, he spent months on the run, disguised first as a ship-wrecked merchant, Mr Sinclair, and then as a woman, Betty Burke. Aided by wee Flora MacDonald, he eventually escaped to France.
The not so bonnie Alexander Elliot Anderson Salmond checked into Linlithgow, Scotland in 1954. The Former First Minister of Scotland and Leader of the Scottish National Party was originally an economist and worked for the Royal Bank of Scotland – enough said. Following the referendum result in September 2014, he resigned both positions and left us to the mercy of Nicola Sturgeon, keeping up the fishy surname theme.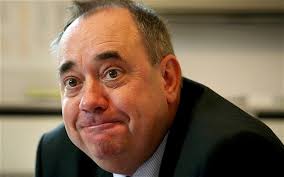 Next up is (Paul) Dominik Diamond born in Arbroath in 1969, a television and radio presenter and newspaper columnist (Daily Star – that's a newspaper?) who spreads (get it?) himself around the UK and Canada. I've never heard of the guy – who studied drama at Bristol Uni with David Walliams – but apparently he is best known as the original presenter of Channel 4's video gaming programme, GamesMaster from 1992-8. This was the first ever UK TV show dedicated to computer and video games and featured star man Sir Patrick Moore in pre-recorded inserts as the 'Games Master' – with or without monocle, I wonder?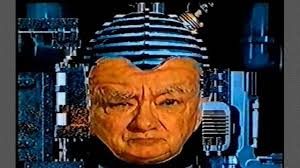 Last but not least, vocalist, songwriter and musician Malcolm Bruce Middleton (any relation, I wonder?) rocked up in Dumfries on the last day of 1973, which was a Monday. It was also the day that as a result of coal shortages caused by industrial action in the UK, the Three Day Week electricity consumption reduction rules came into force. Oh happy days – I wonder if the first-footer-bearing-coal Hogmanay tradition was affected by the shortage? I doubt little Malcolm cared. Before teaming up with Aidan Moffat to form Arab Strap (a post-folk indie band) in 1995, he played bass, guitar and sang in several bands in the early 1990s, including Purple Bass Plectrum, Rabid Lettuce (I so love that!), Pigtube and The Laughing Stock.
So, Happy Birthday to all those mentioned who are still breathing, and Happy 2018 to everyone else.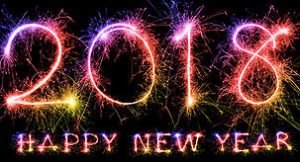 Thanks for having me, Jenny – see you next year!
Toodles.
NP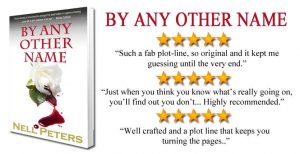 ***
A huge thank you Nell – another wonderful blog. 
I can't thank you enough for all the laughs you have given myself and my fellow blog readers this year. You're wonderful.
Have a fantastic – and less stressful – 2018!!
Happy reading everyone
Jenny xx