June seems to be all but over? Anyone notice that happen? Nope? Nor me..I was probably in a dark corner somewhere writing a book…
Everyone ready? Got coffee, tea and cake? Great, let's hand over to Nell.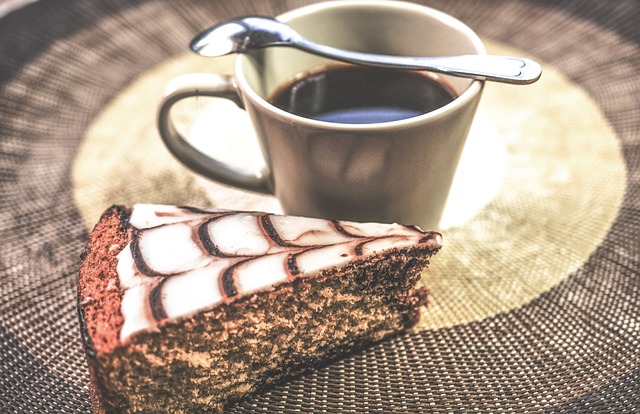 Morning all – I trust this finds you in fine fettle?
If it's OK with Jenny, we'll dive straight in shall we?
Two American professional wrestlers were born on this day in 1891. Frank Simmons Leavitt was born in New York City to parents, John McKenney and Henrietta (née Decker) Leavitt. He tried out various wrestling names for size: Soldier Leavitt (when he was on active duty both at the Mexican border and in France), Hell's Kitchen Bill-Bill and Stone Mountain, before adopting Man Mountain Dean after meeting his wife, Doris Dean. I don't know about mountainous, but at 5'11" and 310lbs, he wasn't a small guy… As well as his wrestling career, he worked as a stunt double, appeared as himself in five films and studied journalism at the University of Georgia. He died of a heart attack, aged sixty-one.
Sharing his date of birth was Robert Herman Julius Friedrich, born in Wisconsin. Friedrich began wrestling at the age of fourteen using the ring name Ed Lewis but was subsequently known as the rather more sinister Ed Strangler Lewis after a match in France where he applied a sleeper hold, and the French, who were unfamiliar with the manoeuvre, thought he was strangling his opponent. Call me picky, but that doesn't sound very sporting. A four-time World Heavyweight Wrestling Champion, he semi-retired in 1935 but returned to the ring seven years later, despite being legally blind from trachoma. It was another five years before he fully retired from the professional circuit aged fifty-seven, and he died destitute in New York in 1966. Ah bless.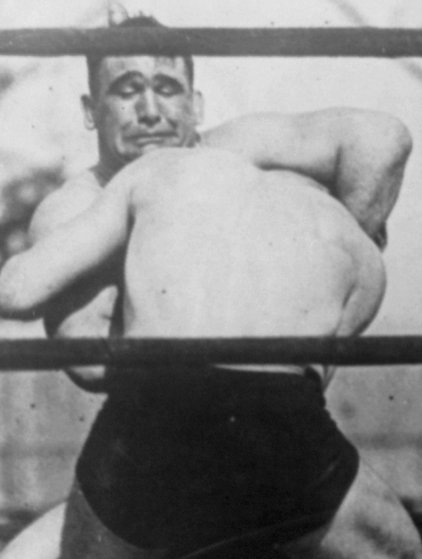 Two more American wrestlers were born on June 30th – in 1985 Cody Garrett Runnels (now known as Cody Rhodes, or The American Nightmare) checked into Marietta, Georgia. He followed in his father – Virgil Riley Runnels Junior, better known as The American Dream (I see what they did there!) or Dusty Rhodes – and his older half-brother Goldust's footsteps, into the professional ranks of World Wrestling Entertainment Inc. (WWE). Cody's godfather, Terry Wayne Allan is a retired pro wrestler who fought under the name of Magnum TA – so, it seems an aptitude for the sport and coming up with creative ring names are family traits.
Incidentally, Cody is also an 'occasional' actor (whatever that means – maybe he appears annually as the Easter Bunny, the Grim Reaper on Halloween, or even Poldark's shirt?) and this wrestling/acting combination, with a bit of modelling thrown in, has also been embraced by one Victoria Elizabeth Crawford (ring name Alicia Fox), born on this day in 1986 in Florida. She is the longest tenured WWE female performer, having been with the company since 2006.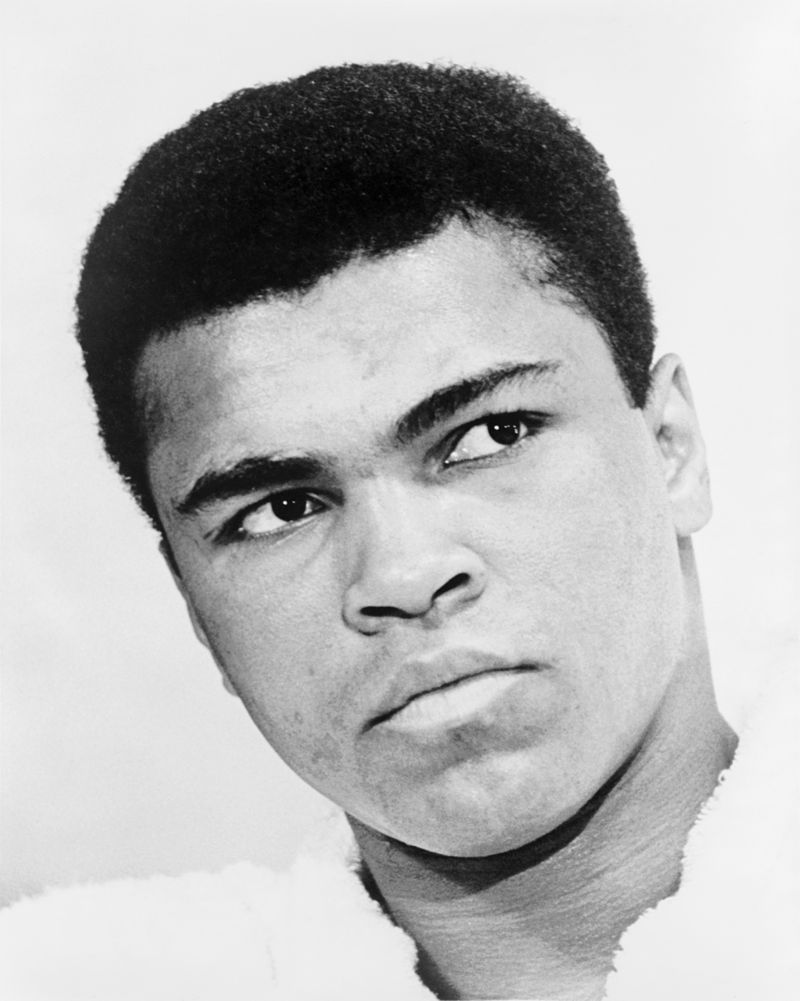 Step into the ring – the boxing type this time – heavyweight fighter, 'The Greatest' Muhammad Ali (formerly Cassius Marcellus Clay Junior, which he denounced as his slave name) who defeated Joe Bugner in Malaysia on 30th June 1975. Presumably he floated like a butterfly, stung like a bee?
Clay's name change came about when he converted to Islam, as did Michael Gerard Tyson, who will need fifty-two candles for his cake today. He's of course better known as Mike Tyson, alias 'The Baddest Man on the Planet'. (By coincidence, I am known en famille as 'The Baddest Cook on the Planet.') One of his several dubious claims to fame was when he was disqualified during a World Boxing Association championship rematch in 1997, for biting Evander Holyfield's ear – now that's definitely not sporting! He has a bit of a dodgy history in his personal life too, but we won't go into that here, as it's a family show. It was during one of his banged-up spells that he converted to Islam – that's OK then.
Another sportsman who has spent time on the Very Naughty Step is former National Football League running back, OJ (Orenthal James) Simpson, whose pre-trial hearing for the murders of his ex-wife Nicole Brown Simpson and her friend Ron Goldman began this day in 1994. Unless you've been living on Mars for the last twenty-odd years, you will know that Simpson was found Not Guilty by a criminal trial jury, but was subsequently deemed responsible for both deaths by a unanimous jury deliberating a civil lawsuit, filed by the Brown and Goldman families in 1997. They were awarded compensatory and punitive damages totalling $33.5 million (not far short of $52 million now), but have received only a tiny percentage of that.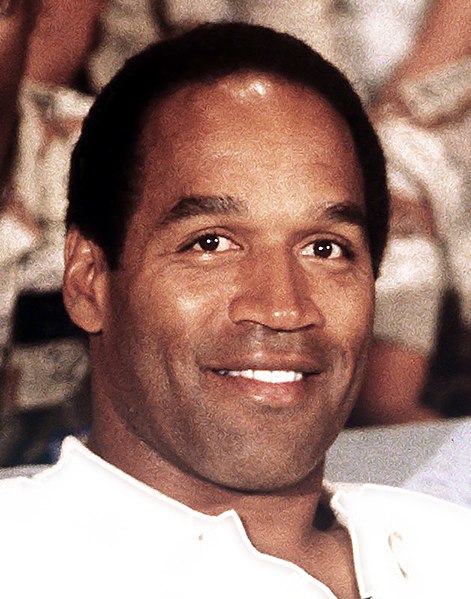 OJ did go to jail, however; in 2007, he was convicted of multiple felonies, including use of a deadly weapon to commit kidnapping, burglary and armed robbery. Yikes! He was sentenced to a minimum nine, maximum thirty-three years (how does that work?) in Lovelock Correctional Centre, Nevada and was released on parole on 1st October 2017.
Who keeps up with the Kardashians? The late patriarch Robert K was part of his friend OJ's defence team during the 90s murder trial. Although he had let his licence to practice law lapse before the case came to court to concentrate on business interests, he reactivated it to sit in as a volunteer assistant on the legal 'dream team'. I've never seen the reality programme (I'm more of a Come Dine with Me fan tbh – love the voiceover) so had to research it (though I drew the line at actually watching!) – there's a cast of thousands!
There appear to be six offspring – some are Ks and some are Jenners, on account of mum Kris's two marriages, the first to Robert and the second to Bruce (now Caitlyn) Jenner. All five daughters have names beginning with K like their mum (or mom) and the only son, Rob was obviously named after his dad – lucky escape, as he could have ended up as a Kayne … oh wait, they have one of those by marriage. The show apparently focuses on the personal and professional lives of the Kardashian–Jenner 'blended' family, though what any of them actually do I've no idea and frankly don't care. For me, the most surprising thing is that the programme has run for nearly eleven years. Seriously?
Enough of tinsel town. In 1971 Ohio became the 38th US state to approve the lowering of the voting age to eighteen (1970 in the UK), thus ratifying the 26th amendment. (I will refrain from mentioning here that the prefrontal cortex, which amongst other things assesses and judges consequences of decisions made, is nowhere near mature at eighteen, being the last area of the brain to fully develop.)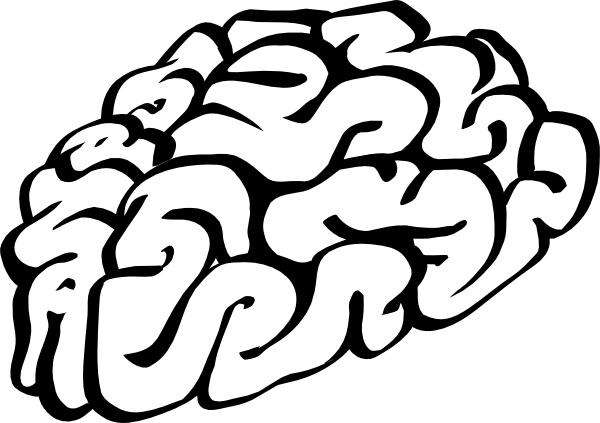 This was on the same day that the crew of Russian space mission Soyuz 11 were found dead upon their return to Earth – the only people to die in space.  In the early hours, the Soviet Union prepared to welcome its three latest cosmonaut heroes after a record-breaking mission; Georgi Dobrovolski, Vladislav Volkov and Viktor Patsayev had spent more than twenty-three days in orbit, and also occupied the world's first space station.
The parachute of Soyuz 11's descent module was spotted and helicopters touched down for would-be rescuers to make their way to the spacecraft, still superheated and charred from re-entry. Nikolai Kamanin, commander of the cosmonaut team, and veteran cosmonaut Alexei Yeliseyev, waited more than an hour for news of a successful recovery, only to hear three numbers: 1-1-1, which translated as the entire crew being dead. The subsequent investigation determined that an air vent had been jerked open during the separation of the orbital and descent modules and that all three men had been dead for some time from suffocation. How dreadfully sad.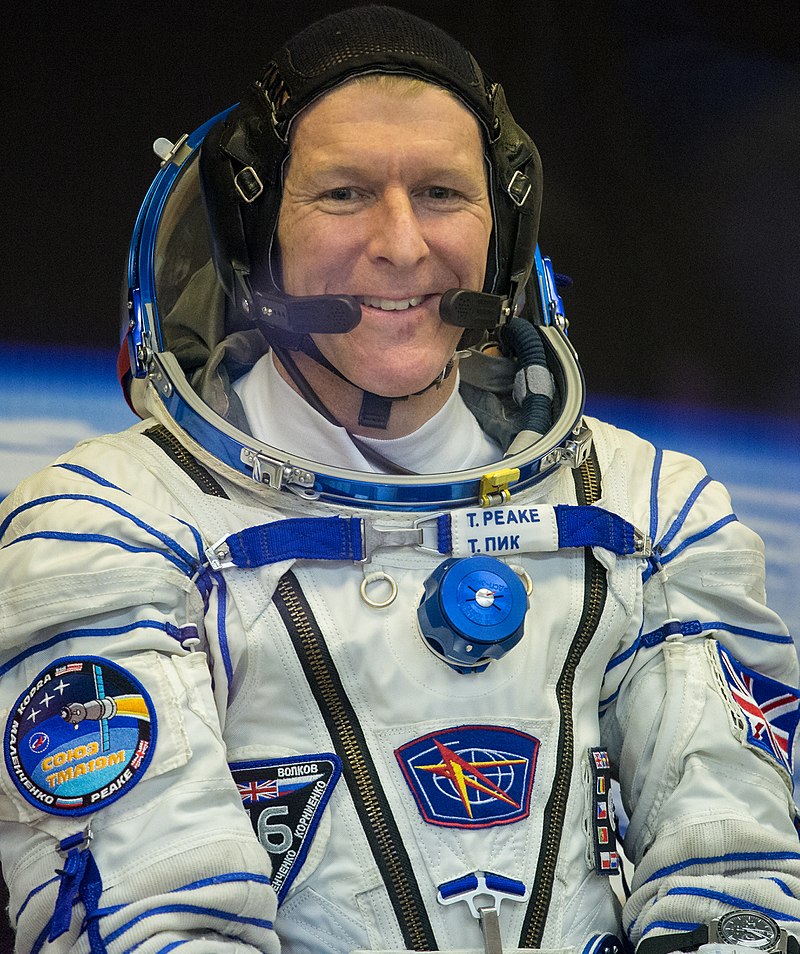 Happily, safety in space travel has much improved and UK astronaut, Tim Peake became the first Briton to join a European Space Agency mission in December 2015, when he blasted into orbit aboard a Soyuz rocket from the Baikonur cosmodrome in Kazakhstan. He spent six months on the International Space Station (ISS) and during that time the 44-year-old former helicopter test pilot took part in more than two hundred and fifty experiments. He also ran the London Marathon on a treadmill and engaged more than a million schoolchildren with educational activities – I thought he was brilliant. One of the highlights of Peake's time in space was a space walk with Nasa astronaut Tim Kopra. While their repair work on the outside of the station was a success, mission controllers cut the walk short after Kopra noticed water leaking into his helmet. Peake will return for another stint on the space station, probably in 2019.
At the beginning of this month, the latest successful ISS mission was completed when a Soyuz capsule carrying Russian Anton Shkaplerov, American Scott Tingle and Japanese Norishige Kanai floated down to Earth after more than five months, landing in Kazakhstan. Footage from within the ISS had shown Shkaplerov practicing with a football, which he was reportedly going to take back to Moscow for the opening game of the World Cup.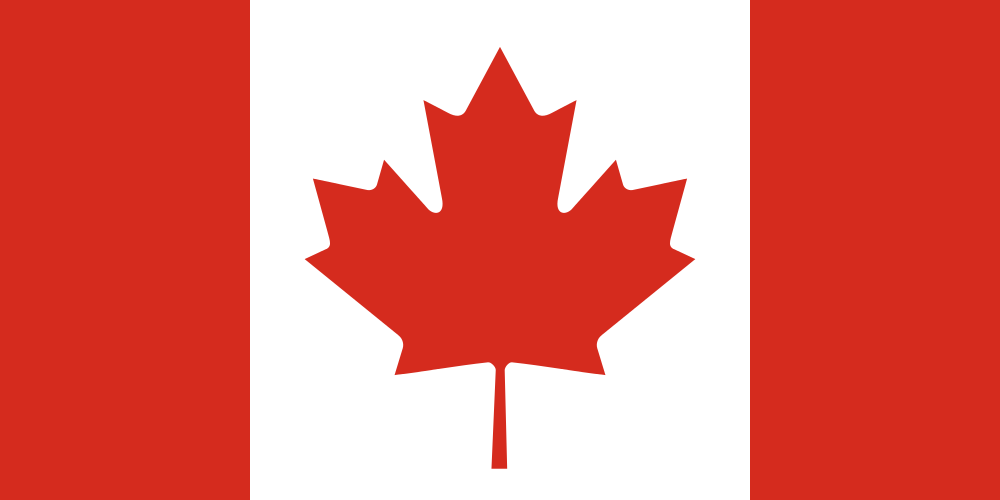 Back on terra firma, on the last day of June 1984, Joseph Philippe Pierre Yves Elliott (known as Pierre) Trudeau officially stepped down as Liberal (15th) Prime Minister of Canada after serving two separate terms for a total of fifteen years. He was a charismatic personality described as a 'swinging young bachelor' when first elected in 1968 – even though he was almost forty-nine – and dated Barbra Streisand. However, he married much younger TV presenter Margaret Sinclair in March 1971 and they had three sons, the oldest being Justin, current PM. He and middle son, Alexandre (aka Sacha) were both born on Christmas Day, in 1971 and 1973 respectively, poor things – as #4 son (born on Christmas Eve) says, you have to wait all year and everything comes at once. The third Trudeau son, Michel was born in October 1975, but was tragically killed aged only twenty-three in a skiing accident. His body was never found.
Nothing to do with June 30th, but Michel Trudeau's lost-forever body reminded me of Harold Edward Holt, ditto. I came across him a few years ago when I was researching for a book, never having heard of him beforehand. Harold was Liberal (17th) Prime Minister of Australia from January 1966 until his disappearance in December 1967 when he got caught in a rip current, swimming at Cheviot Beach, Victoria.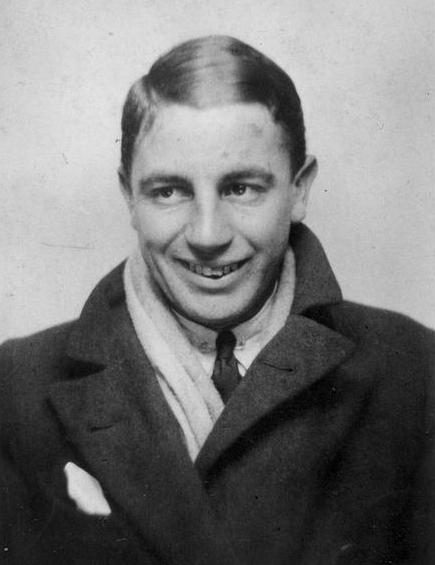 Although he was a strong swimmer, he had injured his shoulder at the time, but that didn't stop the conspiracy theorists coming up with such gems as he was abducted by aliens, faked his own death to run off with his mistress, was assassinated by the CIA or (my favourite!) had been whisked away by a Chinese submarine so that he could defect. Holt was big pals with the US President at the time, Democrat Lyndon B Johnson (in contrast to his frosty relationship with UK Labour PM Harold Wilson, whose widow, Mary died earlier this month aged 102!) and supported the American presence in Vietnam, pledging 'All the way with LBJ'. It wasn't until 2005 that an inquest ruled Holt's death as accidental drowning.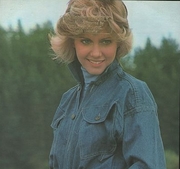 Staying Down Under, I'll just mention here that Olivia Newton John married  businessman, John Easterling on this day in 2008 in Florida – that's exactly thirty-three years after Cher married singer-songwriter Gregg Allman, having divorced Sonny Bono four days earlier. And the beat goes on…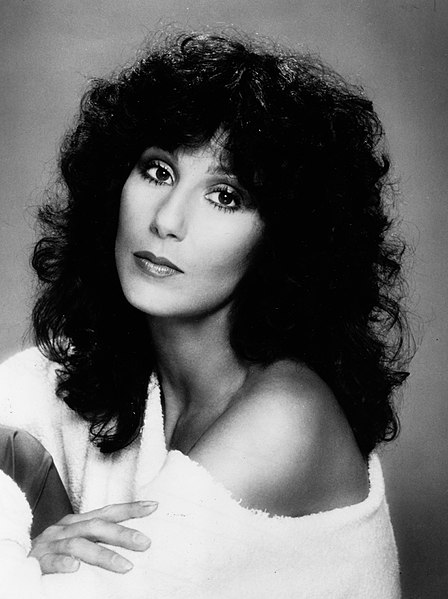 Toodles!
***
Another epic end of the month blog! Thanks so much Nell.
See you next time for our mutual birthday month!!
Happy reading,
Jenny xx