Another month has zipped by, and so Nell Peters is here with her popular roundup of events. A belated happy birthday to Nell (who shares the same birthday as me), and thanks, as ever, for another fab post.
Over to you…

Good day! Both Jenny and I are a year older since we last met, and while the Football World Cup didn't actually come home, sales of waistcoats rocketed. That's July in a nutshell and I'm not even going to mention tennis or Donald Trump …
Someone celebrating their birthday this fine day is JK (Joanne Kathleen, as I'm sure you all know) Rowling, who clocks up fifty-three years. The Harry Potter series of books hit the shelves in June 1997, with publication of HP and the Philosopher's Stone, and the last (seventh), HP and the Deathly Hallows was released in July 2007. Rowling's imagined biography for her main character saw him born on 31st July 1980 in Godric's Hollow, whereas the actor Daniel Radcliffe, who played Harry P (again, as you all know – I have a talent for stating the obvious), was born in Queen Charlotte's Hospital, London – where sons #2, 3 and 4 were born – on 23rd July 1989, about nine weeks after #3. I'm sure if Daniel's mother had known then the significance of the last day of the month, she'd have held on. In keeping with the 31/7 theme, the play, Harry Potter and the Cursed Child by Jack Thorne, with contributions by JKR, was published worldwide at midnight on this day two years ago. And what do you give the woman who can have anything she wants for her birthday? I like to think at least one of her friends will give her some tasteful Harry Pottery. I'm so sorry …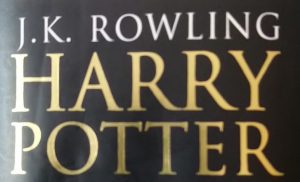 A name caught my eye as I was researching people born on 31st July and immediately appealed to my pathetic sense of humour – take a posthumous bow Arthur (John) Daley; not the ducker and diver, but an American sports writer and journalist born in New York City in 1904. He wrote for The New York Times (his only employer) for almost fifty years, producing over 10,000 columns with an estimated twenty million words – and in 1956 was awarded a Pulitzer Prize for his troubles. He reported on the 1932 Summer Olympics in Los Angeles, and when he was chosen to repeat that role in Berlin in 1936, he became the first Times correspondent to be sent overseas for a sports assignment. In later years, he covered the Olympics in Rome, Tokyo, Mexico City and Munich. Daley lived in Old Greenwich, Connecticut with his wife, Betty and their four children, two of whom followed in his footsteps to become journalists on the Times. He died of a heart attack on January 3rd 1974, as he was walking to work, and is buried in the ambitiously-named Gate of Heaven Cemetery, New York.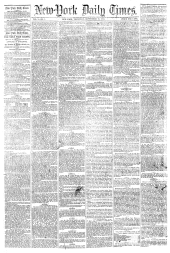 Poor old Arthur didn't make the Montreal Olympics in 1976, but I did. I managed to miss all of the long, hot summer that cooked the UK that year, but Montreal summers are always hot, with crippling degrees of humidity because the city is a series of islands. Being around three months pregnant and very sickly, I quite regretted shelling out for a ticket for the opening ceremony, as I sat through the rather lacklustre proceedings, feeling like death.
Montreal had experienced the coldest winter on record during 1970/71 (152 inches of snow, yikes!), followed by a period of violent political unrest. The terrorist Front du Libération du Quebec (FLQ) exploded ninety-five bombs in the city – the largest of which blew up the Stock Exchange – and kidnapped the British Consul, James Cross, along with the Minister of Labour, Pierre Laporte. Prime Minister Pierre Trudeau responded by imposing martial law, and armoured personnel carriers patrolled the streets, with troops detaining hundreds of people without charge. The FLQ released Cross but murdered Laporte, and the city was a pretty scary place to be for a very long time – even when I arrived in '74 – particularly if you spoke with a British accent.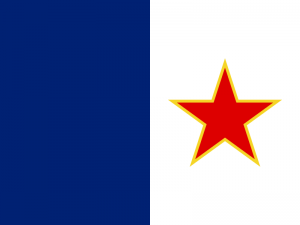 You might think, then, that the Games of the XXI Olympiad – to give them their official title – would be embraced as an opportunity to turn a corner, to go some way to ease the tragedy of the 1972 Munich Olympics, and demonstrate that sport could transcend all. After all, the Games were the first to be hosted by Canada and, to date, the only summer Olympics held there. But no; multiple strikes, organised corruption, theft and sabotage, along with rocketing costs, left the city with a debt of (Canadian) $1.6bn which would take decades to clear, not to mention an unfinished stadium. And to add to the fiasco, as the Games were about to open, twenty-two African nations withdrew, because the International Olympic Committee refused to ban New Zealand for sending the All Blacks rugby team to tour in apartheid South Africa.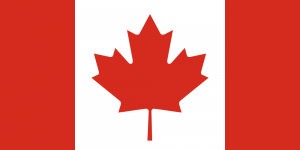 But the British did turn up, and one of the women toddling around the stadium, dodging cement mixers and wearing the rather hideous uniform – red skirt suit, white shoes, bag, scarf that looked like a hangman's noose, topped off with what one of my grandmothers would have described as a muck-spreading hat – was Princess Anne (without her horse, in case you were wondering?)
My only claim to fame is that I've watched the Olympic Torch procession up close and personal twice – first in Montreal in torrential rain and then in sunny Norfolk in 2012, prior to the London Olympics. Following in her mother's footsteps, Zara Phillips won a silver medal on her horse, High Kingdom in the Equestrian Eventing final on 31/7/12. This was on the same day that two car bombs killed twenty-one people in Baghdad and a second power grid failure in India in two days left 670 million people without power. That's an awful lot of redundant toasters.
I doubt Zara ever met our niece, who was a volunteer chauffeur during the London Games – as a teacher she was on summer hols and didn't have to take leave. Not speaking a word of Russian, she was the perfect choice to ferry around a Russian ambassador, who didn't speak a word of English. What a jovial pairing that must have been (he did, however, manage to invite her to some lavish official function – an offer she tactfully and wisely refused.) Worst of all, she had to wear the awful pink and purple clobber assigned to all staff and volunteers. Who 'designs' these outfits, I wonder – colour blind orang-utans with no dress sense?
As I write this in advance, I hope I'm not tempting fate by mentioning that this July has brought hot temperatures and little rain to the UK. And some record heat levels were recorded elsewhere in 1994. It was 39.3°C in Pleschen, East-Germany on this day; Arcen Limburg, Holland recorded an average over the month of 22.0°C – the warmest July since 1783; and Stockholm averaged 21.5°C, their hottest July since 1855. Phew!
Lots of weddings have taken place on 31st July over the years; American actress Loretta Young married advertising executive Tom Lewis (1940); singer-songwriter and musician Ray Charles married Eileen Williams (1951); singer Natalie Cole married songwriter Marvin Yancy (1976); Bee Gee Robin Gibb married author and artist Dwina Murphy (1986); actor Patrick Dempsey married make-up artist Jillian Fink (1999); Lady Davina Windsor married surfer and the first Maori to marry into the Royal Family, Gary Lewis at the chapel in Kensington Palace in London (2004); and then a double whammy in 2010 when singer-songwriter Alicia Keys married award-winning rapper Swizz Beatz in Corsica, and Chelsea Clinton, daughter of former US President Bill and wife Hillary, married investment banker Marc Mezvinsky in New York.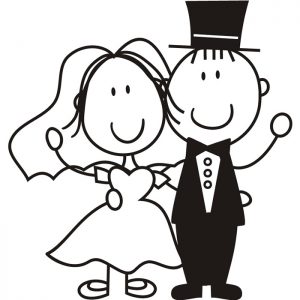 We had a family wedding on 31st July 2015, when our oldest niece (aforementioned Olympic chauffeur) tied the knot in Stratford-upon-Avon, from whence her OH hailed. It was a lovely old country house-type venue and no expense was spared, as the sun shone down on the bridal party and their many guests. Our immediate family had a couple of wardrobe malfunctions in the footwear department – #2 son forgot to pack his smart shoes and so had to wear trainers with his formal suit, but that paled into insignificance compared with #1's experience. Can you imagine why anyone would order a pair of very expensive shoes off the internet and not try them on to make sure they were a good fit? The first time those shoes met his larger feet was in the hotel room as he and his wife were getting ready for the ceremony – he was giving the bride (his cousin) away because her dad had died four years previously, so no trainer substitutes for him.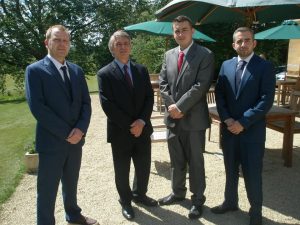 The wedding was in two parts – the first conducted by a celebrant in the ruins of an old chapel in the grounds. Son managed to escort the bride from house to chapel wearing the crippling shoes, but they were removed at the first opportunity, and when he walked the bride into the official proceedings within the house, he did so in his brightly-coloured socks. That was also the case for the photographs – at least there were no visible holes. Nor did anyone seem to notice that #2 and 3 were wearing almost-identical blue suits – #2's newly-purchased and #3's hired. Despite an enviable honeymoon in the Maldives, the 'happy couple' had separated before Christmas. Slightly bizarre that the outfit I purchased far outlasted the marriage …
#2 son's wedding was booked for 30th July 2011, but, alas, was called off a few months beforehand – there seems to be some sort of wedding curse going on here! That year for us was four funerals and no weddings … Looking on the bright side, cancellation meant the dreaded stag do would not go ahead – they'd planned a long weekend on a canal barge. The very thought of several inebriated young men, staggering around on deck in close proximity to murky waters, turned my blood cold – not helped by my friend Allison insisting on referring to it as The Boat of Death. The wedding may not have happened, but the couple are still together, as are another couple who actually did get married on that day.
Step forward once again Zara Phillips, who wed rugby player, Mike Tindall. Without any nuptials to attend, the OH and I nipped up to Edinburgh for a few days, not realising the wedding would be taking place down the road in Canongate Kirk – in fact, several people staying at our hotel were going to the bunfight. As I hadn't packed my embarrassing hat, we decided not to gatecrash.
Speaking of which, hat's me lot – sorry again! Thanks, Jenny!
Toodles!
NP
***
Thanks again Nell!
Happy reading everyone,
Jenny xx