Welcome back! Here's the third and final taster from by brand new novel, Another Cup of Coffee!
We've had a snippet featuring Amy, and one about Jack, so today it's time to feature Kit! And here, she asks Jack, about Amy- his only other proper ex-girlfriend…
****
'Amy doesn't know about you either.' Jack had tried small talk, but it hadn't worked, so he dived back into the fray between mouthfuls of cake.
Kit sounded exhausted, 'What does she know?'
'Very little.' Jack tried to take her hand, but she moved it out of reach, 'Kit,' he sounded almost pleading now, 'you did know I had girlfriends at university.'
'I did, but until our last discussion, I was under the impression they were of the snog-em, shag-em, leave-em variety. That for you, loving a woman was totally out of the question. Period.'
'That's mostly true.' Now it was Jack's turn to sound tired.
'But not her.'
'No, not Amy, but so what?' Jack was getting fed up with this now. He wasn't used to having to justify his actions. 'You must have been in love with someone other than Phil surely, otherwise how did you know that you loved him?'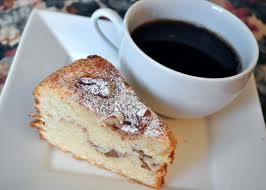 Kit swallowed. The cake she'd eaten suddenly transmogrified to lead in her stomach. In ten years she'd never given herself away. The truth was now dangerously near exposure; it could change everything. She'd probably freak Jack out so much she'd never see him again, and as the past two weeks had shown her, that as a permanent prospect, was something she didn't like at all. She daren't even contemplate how Phil would react if he found out she'd felt. So she simply said, 'I'd have said.'
Jack watched Kit, his growing temper dying as quickly as it had risen as realisation dawned. He knew he'd been stupid, now it seemed he'd been blind as well. Yet she hadn't said it. Why not? Choosing his words carefully he said, 'I don't want a life without you in it.'
Kit acknowledged his words with an inclination of her head, but ignored the obvious response, saying instead, 'Have you seen Amy yet, since she's come south I mean?'
Jack took the change of tack gratefully, 'No. I don't know where she's living.'
'I do.'
'What?' Jack abruptly lent forward again, 'How on earth do you know that? Rob hasn't told you has he?'
'Rob knows?' Kit frowned as she spoke.
'Yes, but he's not saying. Apparently she'll find me when she's ready. Very bloody mysterious.'
Good for her, Kit experienced an unexpected second of respect for her unknown protagonist. 'Phil knows too. Although he has no idea he knows of course.'
'Phil? How on earth…?'
'She's renting room through Home Hunters.'
'Small world.' Jack let out a sigh as he ran a hand through his hair.
'Isn't it.'
Letting silence fill the gap between them for a moment, Jack rubbed the tension from his forehead before saying, 'You and Amy have quite a lot in common.'
Kit didn't want to hear it, and certainly wasn't sure if she liked that fact or not, as the tone of her voice clearly indicated. A nuance completely lost on Jack. 'Really.'
'Sure,' Jack attempted to move closer to her, but Kit lent back. 'You both fidget when you're nervous or uncertain about something. You're both kind and generous. And you're both far too good for me. You both let me get away with murder.'
Kit grunted a begrudging response, 'That bit sounds right anyway.'
Jack was warming to his theme; the more he thought about it, the more similarities there were. 'You like the same types of music, neither of you care much about clothes beyond comfort, and despite your angelic faces, you're both dirty beggars in the bedroom.'
Kit stared at him in disbelief, 'A thought too far Jack. Much too far.' Kit scowled, 'At least now I know why you were attracted to me; I was just like her.'
Jack's mouth dropped open. He'd walked straight into that one. 'Don't be ridiculous, I liked you for you, but you're right, I went too far with the comparisons. I was trying to help. Sorry.' Jack began to shred the napkin he'd absentmindedly been playing with into haphazard strips.
Kit watched him carefully, unable to prevent a tiny smile hitting the corner of her lips, 'Amy and I aren't the only ones who fidget when we're uncertain then.'
'Well, I have a fair bit to be uncertain about right now.'…
****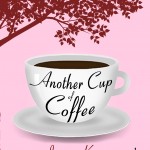 So where can Kit and Jack go from here…and what about Amy??? If you want to find out, you can buy Another Cup of Coffee from…
Amazon UK- http://www.amazon.co.uk/Another-Cup-Of-Coffee-ebook/dp/B00EVYZC7M/ref=sr_1_fkmr0_1?ie=UTF8&qid=1377952210&sr=8-1-fkmr0&keywords=another+cup+of+coffee+jenny+kane
Happy reading,
Jenny xx