With the sun hiding here in Devon this morning, I thought it would be nice to take a little look at the first in the #MillGrange #series – Midsummer Dreams at Mill Grange – to cheer us all up.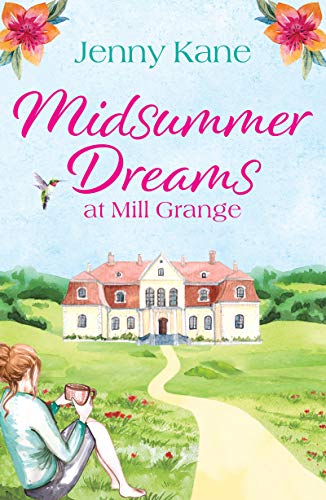 A warm-hearted, feel-good romance from Jenny Kane, a Kindle #1 bestselling author.
Thea Thomas needs to get away from her old life… and the interfering ex who won't leave her alone. When she lands a job heading up the restoration of Mill Grange, a stunning Victorian manor in Somerset, it feels like the perfect opportunity to start afresh.
What Thea didn't anticipate was how hostile the volunteer team, led by the formidable Mabel Hastings, would be about accepting new leadership. And with the deadline looming before the grand opening, Thea is in desperate need of more volunteers.
A broadcast appeal on the local news attracts the interest of arrogant but undeniably attractive celebrity historian Shaun Cowlson, who wants to make a TV programme about the restoration. It's hard enough adding one more big personality to the mix – but then her ex turns up as one of the volunteers! What seemed like a dream come true is fast becoming a total disaster! Can Thea find a way to save the manor?
Available from all good bookshops, and as an ebook, from Nook, Kobo, as well as Amazon UK and Amazon US,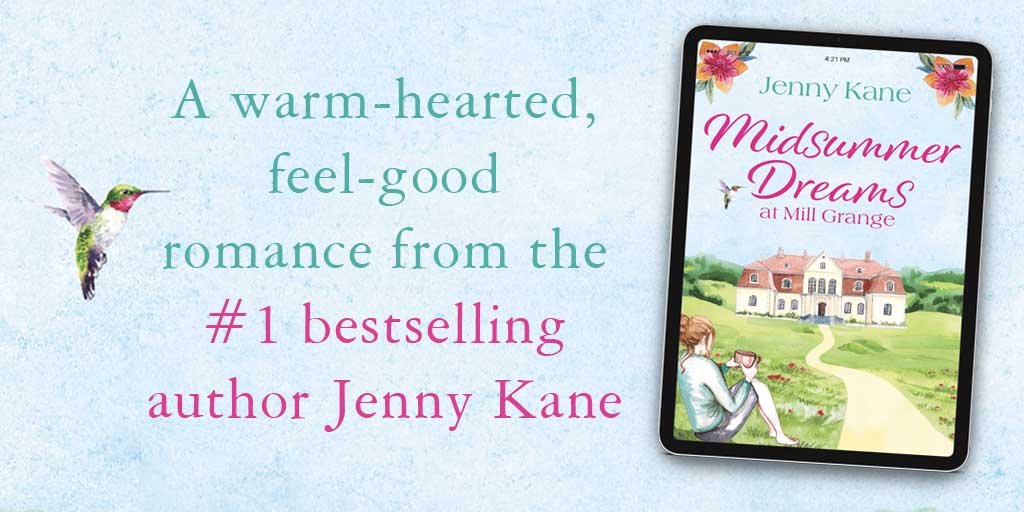 Here are a few of the very kind reviews, Midsummer Dreams, has prompted.
'… I particularly liked the book's setting – Mill Grange is vividly drawn, the details of its renovation, the impending opening celebrations and the question mark over its future driving the overarching story. The surroundings of Exmoor are well used too – there's that really strong sense of place that I always look for and enjoy.
The romance elements are something I equally enjoyed – both romantic threads have their unexpected twists and turns, and both are entirely satisfying (and particularly heartwarming) in the way they're resolved.
But there's also a fair bit of well-developed tension too – both over the future of Mill Grange and the dogged and determined pursuit by Thea's increasingly sinister ex. And there's one particular episode that had me on the edge of my seat, real danger particularly well handled and very well written.
And while I'm talking about the writing, I will mention how much I loved that too. The author has a style that's very easy to read, comfortable to relax and disappear into – this was perfect summer reading, and most definitely recommended…' Being Anne
'Another book that feels like a cuddle from Jenny.
Set against the romantic backdrop of Exmoor this book helps you escape for a few hours. We meet new friends working to restore one of Exmoor's treasures. A lovely cast of characters had me rolling my eyes at their antics and cheering for a certain couple. Looking forward to see what else is going to happen at Mill Grange.' Goodreads
'Thea Thomas needs to get away from her old life…and the interfering ex who won't leave her alone. When she lands a job heading up the restoration of Mill Grange, a stunning Victorian manor in Devon, it feels like the perfect opportunity to start afresh…
I hadn't realised when picking this book that it was set in the lovely Exmoor, not too far from where I live. The various mentions of local landmarks, from Tarr Steps to Cold Harbour Mill, just added to the warm feeling I got from reading this great story… My first #jennykane read but definitely not my last.'  Goodreads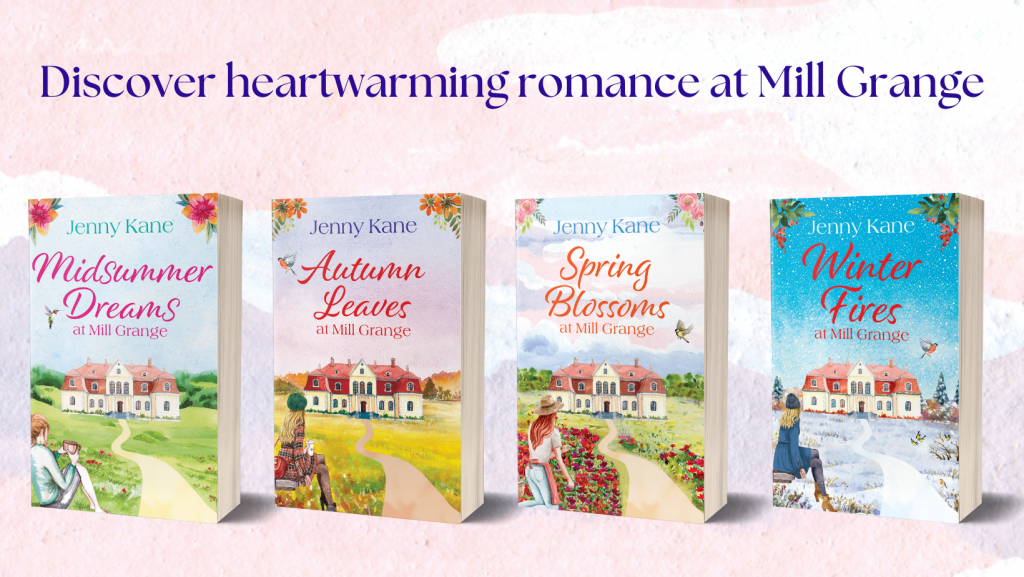 'A lovely book set in a beautiful stately home which you can imagine yourself there as you read.' Netgalley
'Very enjoyable. Being part of a small team dealing with a local restoration project and volunteers made this book all the more enjoyable.  I know I have met a few Mabel's in my life. As with all Jenny's books she easily captures your imagination and makes you feel like you are there getting stuck in.' Netgalley