I visited garden centres regularly as a child. My parents would take me each weekend – treat me to a drink and a cake – and we'd all do a crossword or word puzzle together. This tradition continues to this day, but these days they take their grandchildren instead!
As an adult, I've found my own garden centres to love – a particular favourite is The Old Well in Uffculme, Devon. This family run haven is the inspiration behind The Potting Shed. I can be found there at least once a week, happily munching toast, while my husband devours a teacake- watching the world go by. All human life is there! From the regulars who offer cheery greeting, to afternoon tea pensioners, middle aged couples, bored teenagers waiting in the café while their parents shop for shrubs, families trying to install café etiquette into their young children, and beyond.
Then there's the staff! Always friendly – I know they won't mind me calling them quirky! Full of fun, they work on in all weathers, and have thus – in their quiet way – formed the basis for the characters of Maddie, Ed, Sabi, Jem, Henry and more – and helped me turn a vague idea I had about setting a novel in a nursery or garden centre into a reality.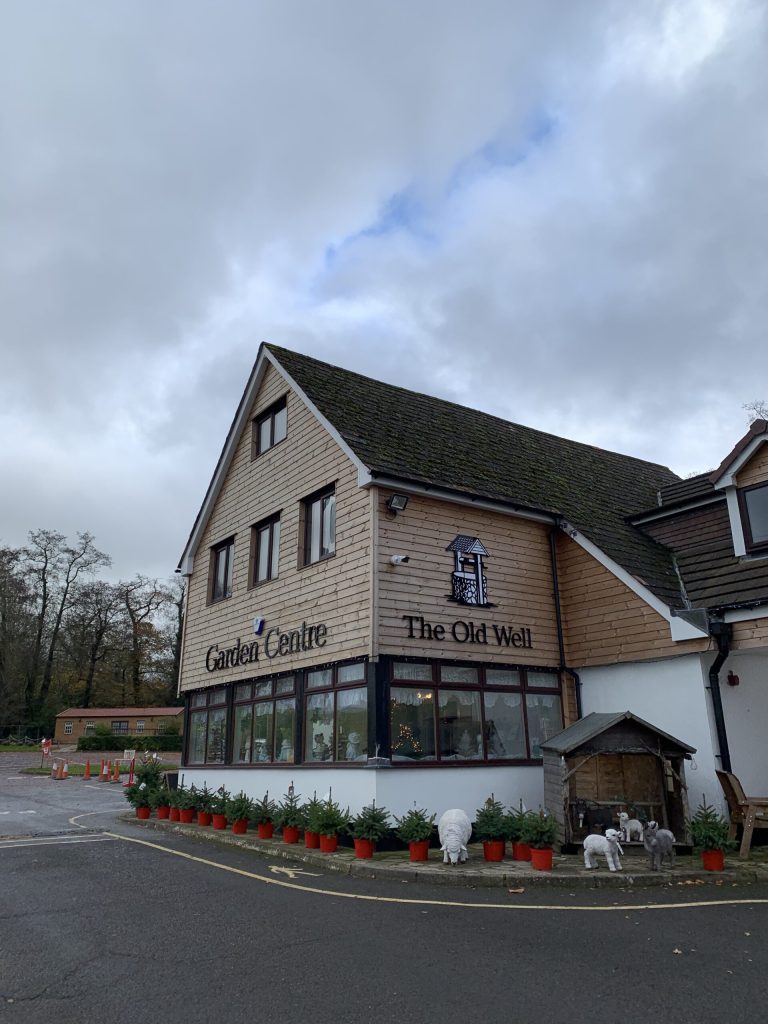 Now, that original novel, Frost Falls at The Potting Shed, has been joined by Bluebell Season at The Potting Shed, that vague idea has taken on a life of its own- and I'm delighted to say, the stories are proving popular with romcom readers as well as folk who like stories based in Devon, in gardens, in garden centres, or just stories that include groups of friends helping and supporting each other as life does its thing.
While you can read either of these books as standalone books, they are more fun if read in order.
Frost Falls at The Potting Shed – Blurb
From the author of the bestselling Mill Grange series a new exciting series perfect for fans of Cathy Bramley, Jo Thomas and Trisha Ashley!
It has always been Maddie Willand's dream to take over her father's plant nursery. But after his sudden death, she is devastated to discover that she might lose The Potting Shed forever.
Maddie's bossy older sister, Sabi, is joint owner of the nursery, and she's convinced that the best thing for both of them would be to sell up. Determined to keep the business going, Maddie can't afford any distractions, but staying focused might be harder than she thinks when – after a major garden centre chain puts in an offer – her search for legal advice throws her into the path of attractive lawyer Ed…
As frost begins to fall over The Potting Shed, will Maddie find the strength to save her father's legacy and open herself up to new beginnings?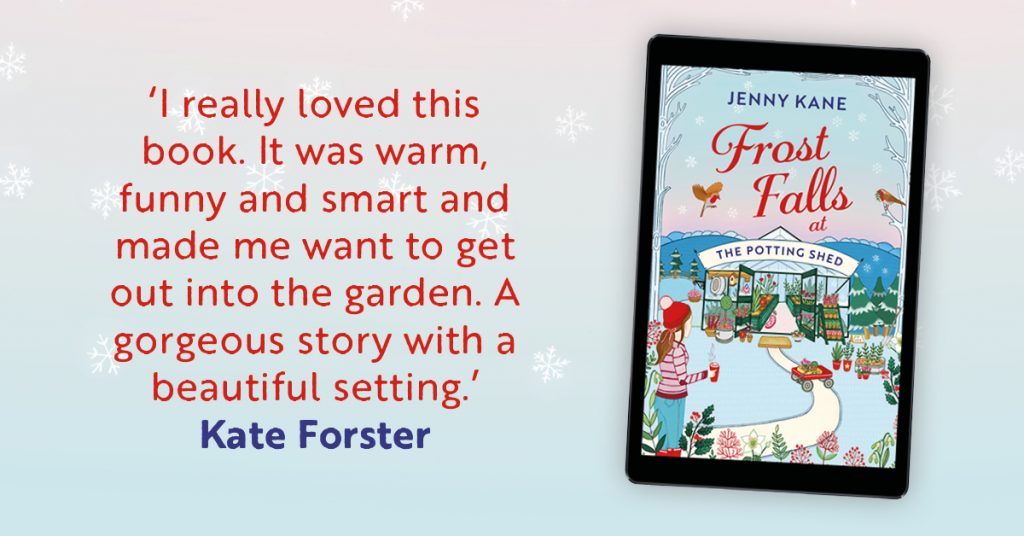 Bluebell Season at The Potting Shed – Blurb 
Spring has arrived at The Potting Shed and things seem to finally be going Maddie's way. Her relationship with lovable lawyer Ed is going well and the business is thriving with the help of her new friend Jo and his bright orange coffee van.
But troubles are just around the corner… the upgrade of The Potting Shed from a nursery to a garden centre is at a critical point, turning part of Maddie's business into a building site. And just as she has to temporarily move out of her home, a major garden centre announces its grand opening only twenty miles away.
With money running out Maddie and her sister Sabi must think fast – they only have until the end of bluebell season to save The Potting Shed.
Bluebell Season at The Potting Shed is the sequel to Frost Falls at The Potting Shed, part of a new series by #1 Kindle bestselling author Jenny Kane that revolves around a family-run plant nursery.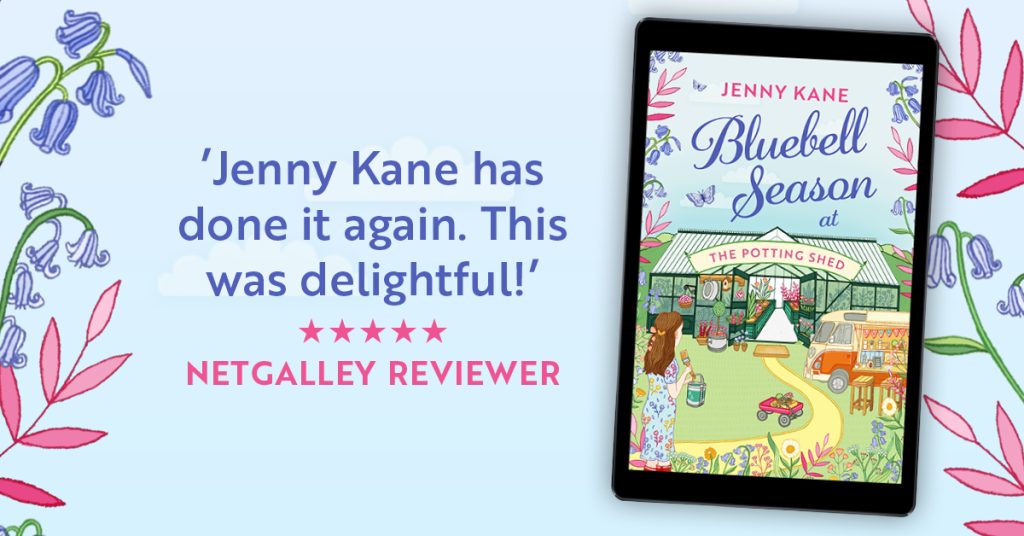 You can currently buy both eBooks on Amazon for less that £4 –
Frost Falls at The Potting Shed: An absolutely heart-warming and feel-good read to cosy up with in the cold! eBook : Kane, Jenny: Amazon.co.uk: Kindle Store
Bluebell Season at The Potting Shed: A totally heart-warming and uplifting spring read! eBook : Kane, Jenny: Amazon.co.uk: Kindle Store
They are also available in paperback from all good retailers.
Happy reading,
Jenny x