I'm delighted to welcome the multi-talented Jan Ellis to my blog today! Writer, historian, Nobel prize winner, and pole dancer – apparently…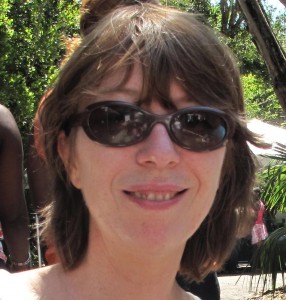 Hello Jenny and thanks for inviting me to share my deepest darkest secrets on your blog. Okay. Confession time: when I said I was an ex-pole dancer and a Nobel prize winner, that was actually a fib. However, when I said that I have a PhD in early modern history, that was true. Which sort of explains how I got into writing fiction:
1) I like making things up.
2) It's easier and more fun than writing about history.
I guess you could say that I became a 'romantic novelist' by accident. I was approached by digital publishers Endeavour Press to write a history book, but we couldn't agree on a topic. 'No problem,' they said. 'Have a go at some chicklit instead.' Because the first rule of being self-employed is to say 'Yes' to everything and figure out how to do whatever it is afterwards, I decided to give it a go. Fortunately for me (and the publishers), I was able to come up with quite a jolly story that people have actually paid money for.
We called it An Unexpected Affair. In it my heroine – Eleanor Mace – is a 40-something divorcee who leaves London, buys a lime-green camper van and escapes to Devon to run a bookshop. Life is ticking along quite nicely for Eleanor until things take an unexpected turn, sending her on a journey across France on the trail of an old flame.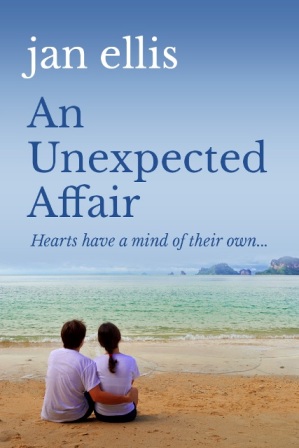 Here's an extract:
"You look miles away, El," said Jenna, pausing from examining an array of straw hats in the local market. "Is everything okay?"
"Yes, fine. I was just wondering how things were back at the shop."
Jenna peered at her from over her sunglasses. "You always were an unconvincing liar."
"Alright – I was thinking about Christophe. And about my life . . ."
"And what might have been if you hadn't married Alan the Android?"
It was an open secret that Jenna had never really warmed to her brother-in-law and had not shed many tears when the marriage had eventually broken up. Eleanor opened her mouth to protest, but Jenna held up her hands in submission.
"Okay, okay. I know he was a good husband, a devoted father, blah, blah, but he was bloody boring El, you have to admit. All that running around squash courts with the lads and traipsing across golf courses . . . "
"Keith plays golf!"
"Kiff may play golf," Jenna agreed, arranging a hat on her head, "but he doesn't actually enjoy it."
Eleanor couldn't help laughing.
"Alan was always so earnest," she added, handing over a handful of Euros to the stall holder. "Anyway, you are a free woman and your ex-husband is in a much better place."
"You make it sound as though he's died!"
"He's in Canada with a dental hygienist, which I would say was much the same thing."
****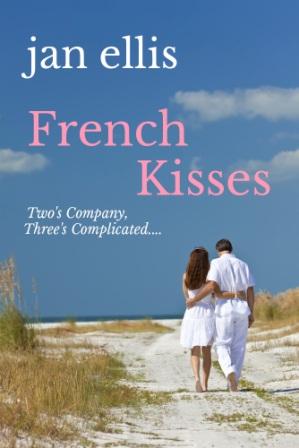 Flushed with success, I then wrote my second e-novella, French Kisses. In this story, my heroine Rachel has a happy life in rural France until her husband hits 40, discovers his inner love-rat and runs off with another woman. Determined to ignore her friends' advice to up-sticks and move back to England, Rachel decides to turn their home into a bijou guest house. Romance comes in the form of local admirers and ex-husband Michael, who is never far away.
Like my first novella, the focus of the story is on family, fun and friendship. I don't do soppy! Also, I am intrigued by the coincidences that run through all our lives, and I like to get these into my stories, so Rachel finds she has an unlikely connection to one of her guests, American academic Josh Perry.
Here's an extract:
When she awoke the next morning she was naked apart from the pink fluffy bed socks. And she was not alone. She groaned inwardly as she looked at Josh and rolled over, hoping to creep out of bed before he woke. Too late.
"Well good morning, beautiful," he said, turning around and wrapping himself around her. She felt him nuzzle into her neck and gently kiss the tops of her shoulders, his beard tickling her in a not unpleasant manner.
She turned back to face him, pushing him away when he tried to kiss her breasts. "No, we mustn't."
He pulled back and smiled at her. "I think you'll find that we already have. Or was that just a particularly vivid dream I had there?"
Rachel wriggled away from him and hopped out of bed, grabbing her robe from the armchair by her bed.
"Nice socks." Josh lay propped up on his arm, smiling at her. "Come back to bed Rachel," he said, throwing back the covers and patting the place beside him. "It's still early."
"Damn, bugger, bollocks," muttered Rachel, running around the room, collecting clothes and rejecting them again. "I've got to collect the kids at 9am and it's already twenty-to."
Josh sat up, attentive now. "Is there anything I can do to help?"
"Make me tea!"
"I'm on it," he said, running towards the door.
Rachel looked back from the bathroom. "But maybe put your clothes on first?"
"Sure thing," he said, coming over to kiss her. "God, last night was great Rachel."
"Milk no sugar. Go!"
****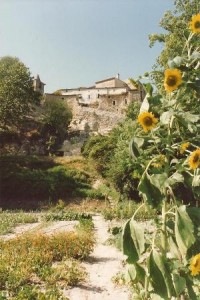 At some time in the future I would like to bring Eleanor, Rachel, their families and assorted admirers together for one big party! Keep an eye on my website or follow me on Twitter to see how I get on.
Website: http://jlravenscroft.wix.com/janelliswriter
Twitter: @JanEllis_writer
An Unexpected Affair  and French Kisses are available to download from Amazon:
An Unexpected Affair
****
Many thanks to Jan for taking time out from not really pole dancing, but definitely being a historian, to write a great blog, and serve up two such tasty extracts for us today.
Happy reading everyone,
Jenny xx