With Christmas on a hop and a skip away, I'm delighted to bring you a festive themed blog from the lovely Jan Ruth.
Over to you Jan…
Christmas music; what's the first track that springs to mind? It's usually always Slade, that staple of commercial radio and drunken office parties. And as much as we may hate this stuff being regurgitated every year, it wouldn't be the same without it, such is the power of music and the way it can 'set a scene'.
The brief – to myself – was three, longish-short stories set in my usual comfort zone of Snowdonia, North Wales, UK. I wanted to make them all very different from each other, and I've chosen three pieces of music which I feel sure heavily influenced my dormant festive muse. I started my Christmas selection back in July and it was a tall order to find the mood when the sun was beating down on the parched Welsh mountains. This is where music plays a massive part, well, that and mince pies. I relied quite heavily on baked goods as husband objected to Christmas music in high summer, and even considering earpieces there's always a certain level of wailing-along to contend with. So, an empty house, a dangly piece of bald tinsel and plenty of icing sugar…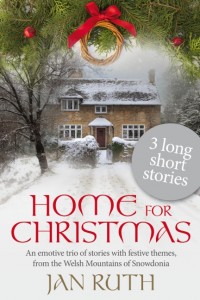 Rudolph the Brown-Nosed Reindeer
Rick isn't looking forward to his lonely corporate Christmas, but it's the season of goodwill and magic is in the air.
An off-beat love story, with all the hierarchy of the Christmas office party to contend with. It's time Rick wore his heart on his sleeve, or is it too late? Lessons in love from an unlikely source, in this case, Rudolph. This story has its wry fun, but Rick-the-Reserved is in major denial. Oh, he's the tall dark sensitive sort but there's a limit to self-preservation and he's in danger of losing what's under his nose. Rejoice by Katherine Jenkins is one of those tracks that seems to become richer with every listen, rather like peeling away the layers of doubt and indecision – something my main character needs to examine. Rick would do well to listen to the lyrics of this track and take some of them to heart. Above all, it managed to transport me to the snowy forest in the story. Can you hear the snow dripping and the fire crackling in the grate?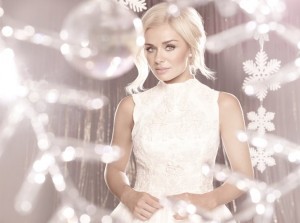 Jim's Christmas Carol
Santa and Satan pay a visit. One brings presents, the other an unwelcome presence.
Paranormal reality? Jim's played with fire and it's time he got his comeuppance, but from who? Paranormal isn't something I seek out to read, let alone write, but Sarah Brightman's track Angel, was one of the triggers for this story. Jim's Christmas Carol isn't a serious tale, it does have an element of farce about it, but Brightman's track (and especially the video) is interesting in that the words and the imagery can be interpreted in many different ways, a bit like Jim's Christmas Carol. And a lot like our kaleidoscope of beliefs when it comes to religion, guardian angels and all things paranormal.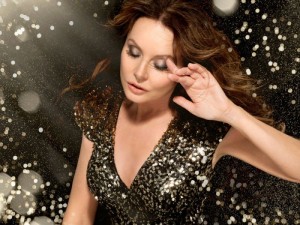 Home for Christmas
Deck the halls with boughs of holly. Fa la-la la-la, la-la la-la. Tis the Season to be jolly…
Romantic-comedy. Pip might accidentally find her true vocation, but the folly of her fibs are about to catch up with her… The local village play, Deck the Halls, not only saves Philippa Lewisham from herself but promises an entirely different direction for New Year. She's something of an old-fashioned girl, hiding behind a carefully fabricated façade of career-driven feminism – but she's very much a fun-loving party-girl too, who's perhaps lost her way a little.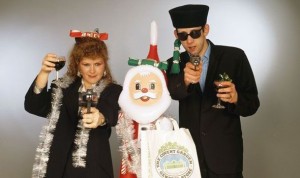 I love the drunken fun of the Pogues song, Fairytale of New York. It never fails to make me feel Christmassy, and lots of scenes in Deck the Halls take place in the village pub and the old school hall with a jangly old piano. In this story I flirt with romantic-comedy and yes it does have a happy ever after, but I can't bear mushy sentiment in books, film or music, so for me, The Pogues track IS Christmas.
Merry Christmas! Nadolig Llawen!
Buy link for HOME FOR CHRISTMAS: myBook.to/Home4Xmas
***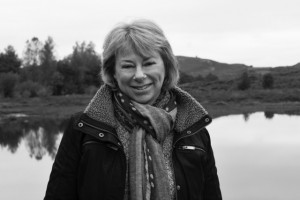 Bio
Jan Ruth lives in Snowdonia, North Wales, UK.
This ancient, romantic landscape is a perfect setting for Jan's fiction, or simply day-dreaming in the heather. Jan writes contemporary stories about people, with a good smattering of humour, drama, dogs and horses.
***
Many thanks Jan- and a very Happy Christmas.
Happy reading everyone,
Jenny xx